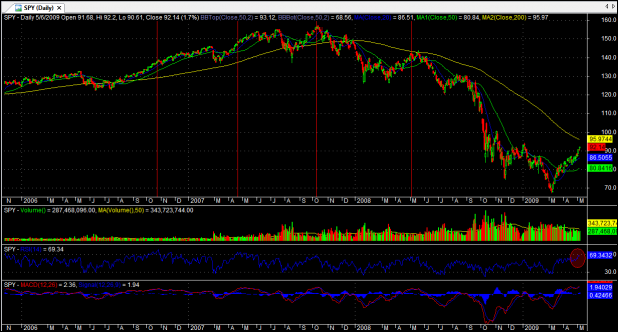 I have read that the standard Relative Strength Index setting of 14 is not very predictive, but I have never tested its effectiveness for myself. However, I was messing around with AmiBroker's charts and noticed that it appears that RSI(14) has been effective in marking intermediate term tops.
The red, vertical lines mark RSI(14) peaks over the last 3+ years. The current reading is highlighted with a red-tinted oval.
I think it is notable that the current reading of 69.34 has not been achieved since April-June of 2007.
I will create a study soon to test the accuracy of RSI(14) for forecasting market turns.
Comments »