Really, this is all about making money trading. Therefore, Part 1 will detail my trading profits.
In Part 2 I will discuss what worked and what could have worked better. I will also discuss the changes I will make in 2009.
Here is a quick summary. My strategy account was up 11.53% (19.16% annualized), while my discretionary account finished flat. Combining the two accounts brings my overall gains in 2008 to 6.03%.  I'm not happy with my lackluster performance in my discretionary account, but that is more a conversation for Part 2.
I want to focus on the metrics of the strategy trades. The performance statistics are below. I find them nothing less than stellar. The metrics that I found especially appealing are highlighted in green.
Note the montly performance report. I had only one down month equaling a percentage loss of -0.39%. To be clear, the account made its first trade on May 19th, so I was down 1 out of 8 possible months, during the worst market since the Great Depression.
Feel free to leave any questions about my performance or the report in the comments section.
I want to wish a Happy and Prosperous New Year to the iBC community. I also want to issue a sincere thank you to all of the readers who have supported me over the years. 2008 has been a pivotal year for me, and it absolutely could not have happened without the blog and the readers.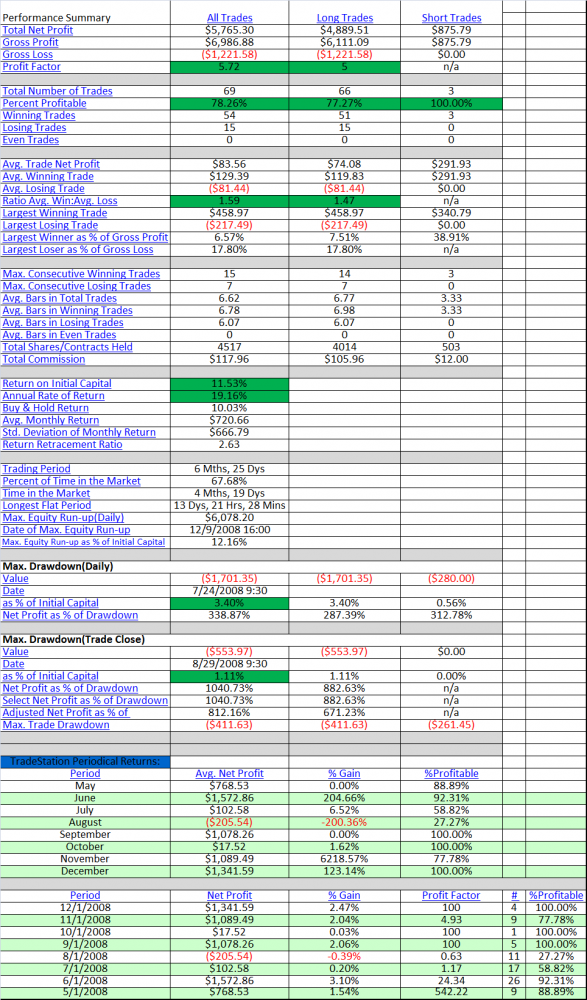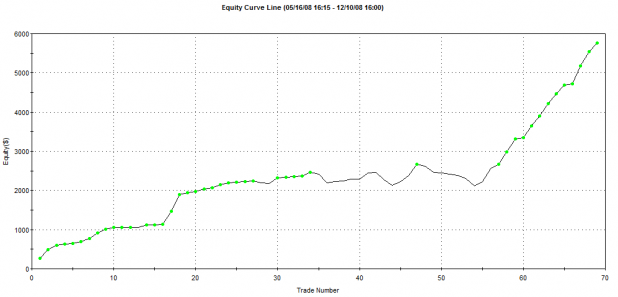 Comments »