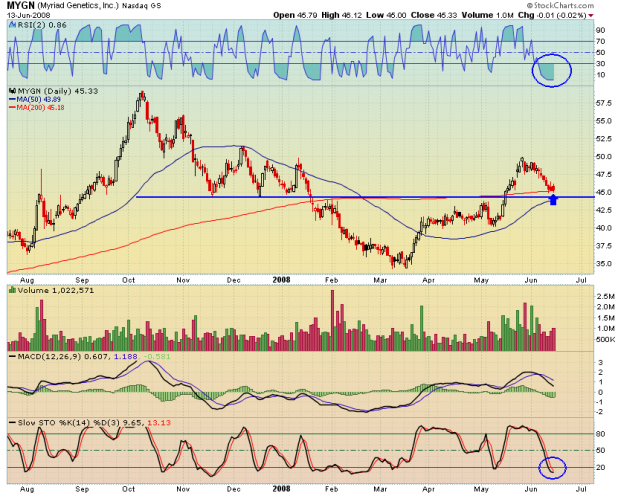 The RSI(2) Oversold Play seeks to identify a stock that is below 2 on RSI(2), and will have pulled back to both moving average support and a major trendline/support level.
[[MYGN]] has found support for the last 3 days right above the 200 day average. The 50 day average is rising and is only 2.5 points beneath the 200 day. The blue line represents an area of long term support. MYGN bounced three times from this area in 2007 and was twice rejected by this level in 2008. It now sits just above it.
There are no guarantees of a bounce here, but I believe that when these three factors are in play at the same time, the chances are good.
A word about biotech. Fly says playing biotech is like playing catch with hand grenades: Eventually you're gonna get an arm or leg blown off.
Comments »