This post continues my objective of examining the period settings of RSI to determine which periods offer predictive qualities. The previous study looked at the SPY. This study examines the QQQQ.
Parameters:
All short-sells and buys-to-cover were executed on the open of the day following the buy/sell criteria being met. For example, if RSI(?) closed at 71, then a short entry was executed on the following open.
A time exit was used, starting with a 2 day exit (which means an exit on the open of the 3rd day) and increasing in increments of 2 with a maximum length of 50.
The minimum RSI period length tested was 2 with a maximum of 15.
QQQQ was tested, using all history available. Future tests will include more ETFs and stocks.
The test uses 100K of starting equity with gains compounded on each trade.
Results:
Overbought = 70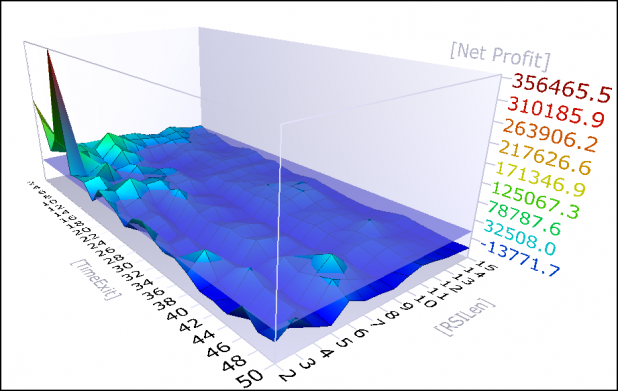 Overbought = 80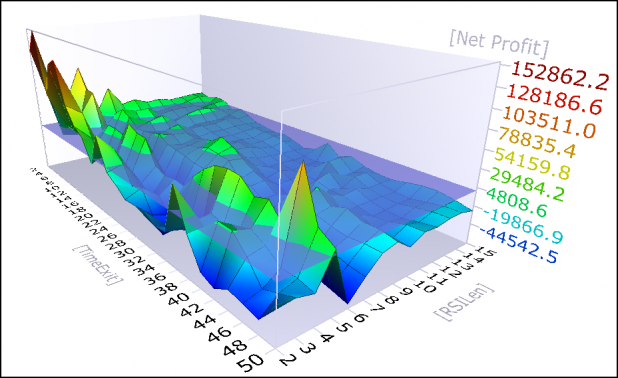 Overbought = 90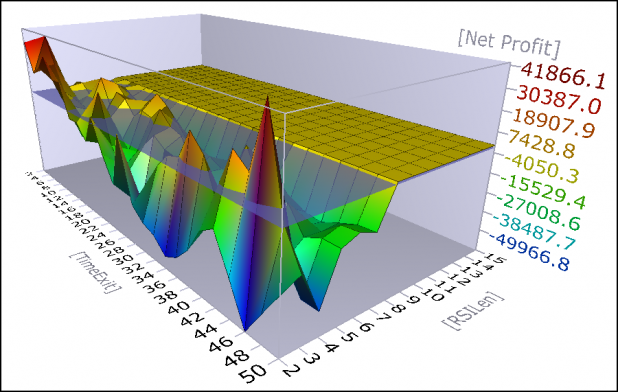 Summary:
I have decided to refrain from discussing these tests in depth until the end of testing, when I will summarize and draw conclusions based on all the data.
I must note though that these results are similar to the SPY results, and they suggest that a period setting greater than 6 offers little value.
Comments »