$SNFCA Breaks Out, On Way to the Moon
This has been one of those stocks that has just felt right, from the very start.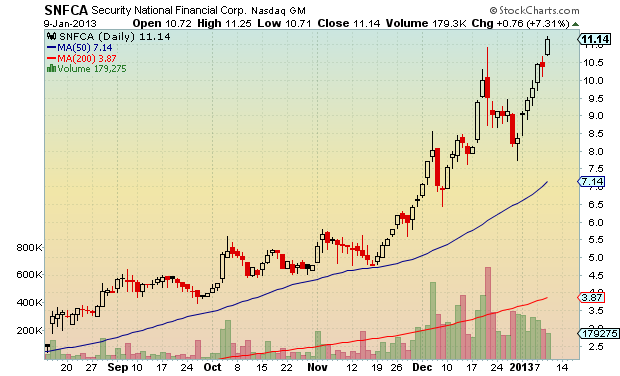 It broke out today and closed above the high of the flagpole. According to Bulkowski, the average rise for a high tight flag that has broken out above the top of it flagpole is 27%.
Previous Posts by Woodshedder
Comments are closed.