I've said over and over how hard it is to find a setup on the indices that produces a bearish result over an intermediate term. Almost all setups confirm that the market likes to go up more than go down. Imagine my surprise to find that the past couple of days have made a truly bearish setup.
The Rules:
Buy $SPY at the close when it gains more than 4% in 2 days.
Sell $SPY at the close X days later.
No commissions or slippage included.
All $SPY history used.
The Results: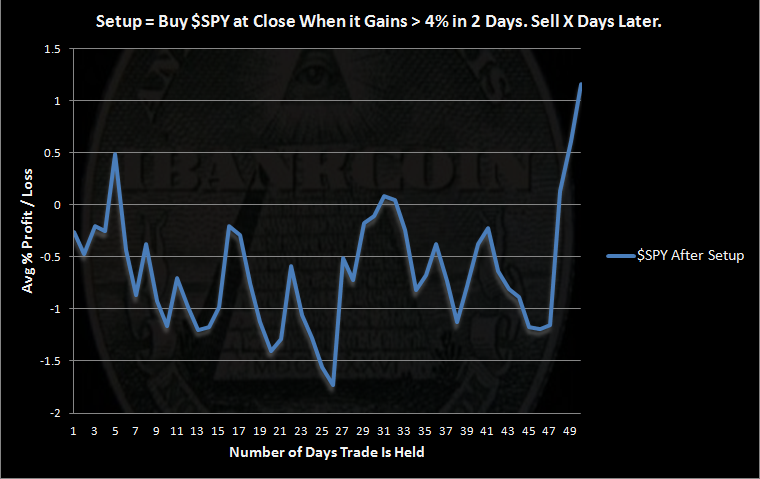 Some Additional Stats:
Next Day Winning Percentage: 47.62%
5 Day Winning Percentage: 60.00%
Number of Setups: 63
Number of Trades Held 50 Days: 22
It looks like another spike higher is to be expected over the next week. But if history is our guide, any move higher should be sold. $SPY has fallen, on average, greater than 2% over the next 3 weeks.
Previous Post: High Tight Flag for Thursday
If you enjoy the content at iBankCoin, please follow us on Twitter