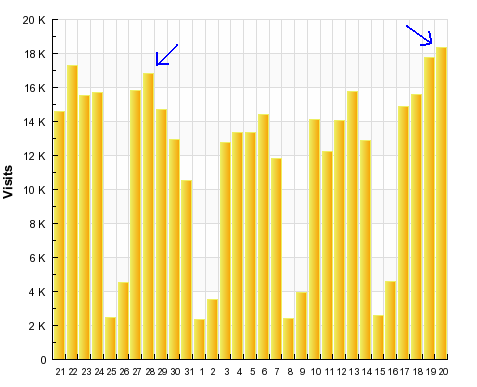 Today will see the iBankCoin website log the most one-day traffic in its history. When this screen shot was made, there were approximately 3 hours left in the day. The site may see 20K visits today.
Previous spikes in site traffic have coincided with bounces, which follow the spike.
Since I do not have administrative privileges for Site Meter, I can't say what the spike was like on October 17th (the last date of the October plunge), but I would bet that the site experienced more traffic than ever before on that date, much as it has today. Maybe Jeremy or the Fly can chime in with the traffic stats for that date.
We'll find out tomorrow if site traffic remains an accurate contrarian indicator.
If you enjoy the content at iBankCoin, please follow us on Twitter