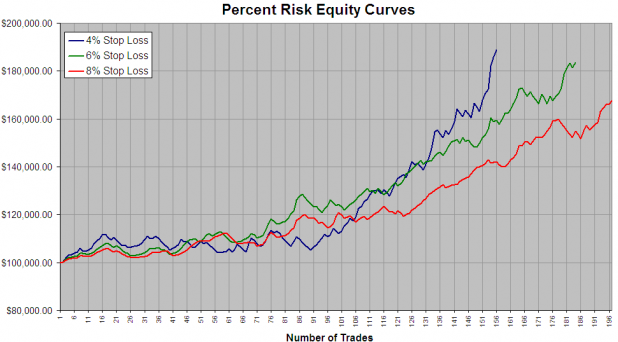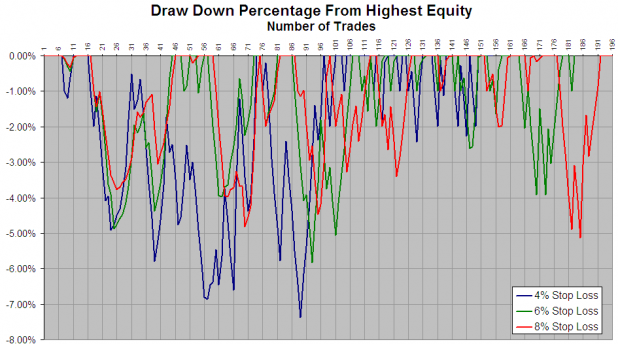 Trade Distributions

It will probably be helpful to cross reference these graphs with the trade statistics published in the previous post. To make that easy, here is the link: Trade Statistics from the New ETF Trading System.
I think everything here is fairly straightforward. The equity curve does a good job of showing how the system stayed flat for over the first year we tested. Trading the strategy with a 6% stop and 1% risk may be a good way to get outsized gains with minimal drawdowns. The 4% stop is obviously the way to trade this if one can stomach larger drawdowns and is looking for absolute returns.
To interpret the trade distributions, "Positve 1" covers from 0 – 1%; "Positive 2" covers from 1.01- 2.00%
Feel free to ask any questions in the comments section. I hope the statistics and graphs I'm posting are demonstrating a more deliberate method for analyzing one's trading, even if it is a discretionary system.
If you enjoy the content at iBankCoin, please follow us on Twitter