I thought about giving this post the title of "Don't Think; Buy SKF." My superstitions got the better of me.
The facts are that this setup has appeared 15 times over the life of [[SKF]] . Had it been bought at the next market open following the setup, 12 of the trades would have been winners, for an 80% win rate. The rule has SKF sold the next market open after RSI(2) closes above 80.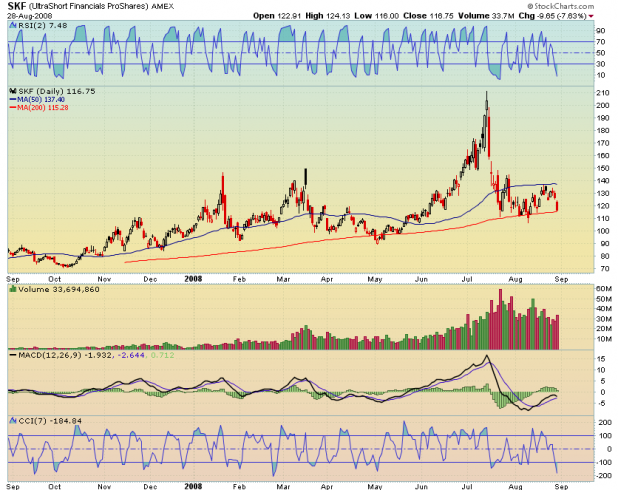 Here are the stats from all the trades.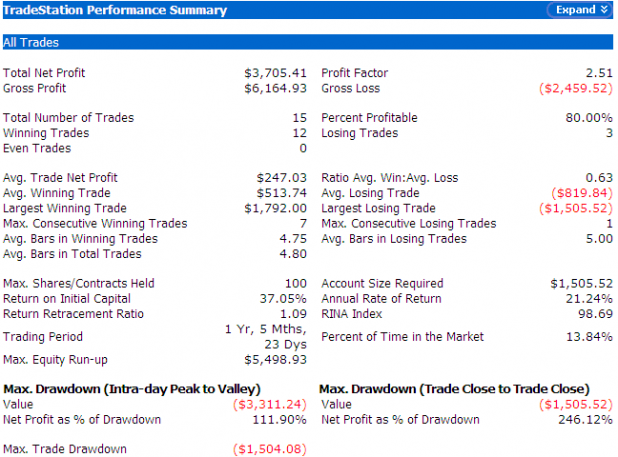 Each trade was 10,000 and a 10% stop was used. Note the average trade, both winning and losing, lasts about 5 days.
SKF is at a critical level here. If this trade fails, and SKF breaks support, it could get very ugly. A stop must be used.
If you enjoy the content at iBankCoin, please follow us on Twitter