As noted in the previous post, the 20 day moving average is crossing over the 50 day average from beneath, on the NDX. This type of action can signal that an intermediate uptrend is underway.
I decided to test this cross to see what edge might exist, if any.
Rules:
1. Buy when the 20 day simple moving average crosses over the 50 day simple moving average from beneath.
2. Sell when price closes below the 50 day moving average.
Results: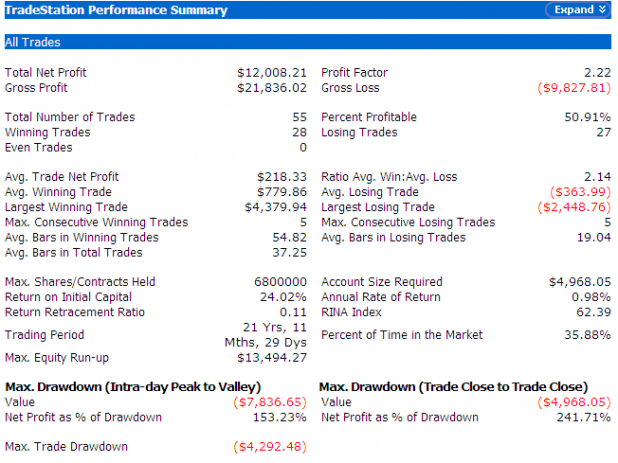 These results go back to 1985.
The percent profitable shows that this strategy is about equal to a coin flip, in terms of winning percentage. However, the average winner is twice the size of the average loser, so there is an edge there.
I am more interested in the length of the average losing trade. For this strategy, the average losing trade lasts 19 days. This suggests that unless the NDX reverses quickly this week and closes beneath the 50 day average, the current, somewhat bullish conditions may persist for a couple more weeks.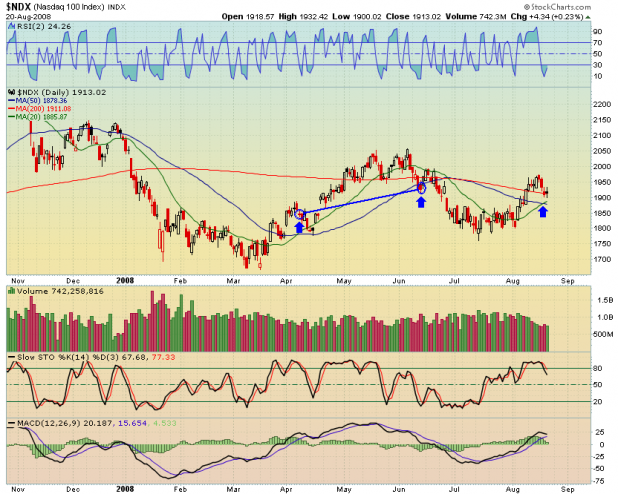 I added this chart for Gio. You can see that this trade set up in April and lasted through June (closing when price closed beneath the 50 day average), and was profitable. The last blue arrow shows the latest cross.
If you enjoy the content at iBankCoin, please follow us on Twitter