There are some gorgeous breakouts happening. If the number of stocks breaking out from sound bases continues to increase, a tradable bottom is probably near.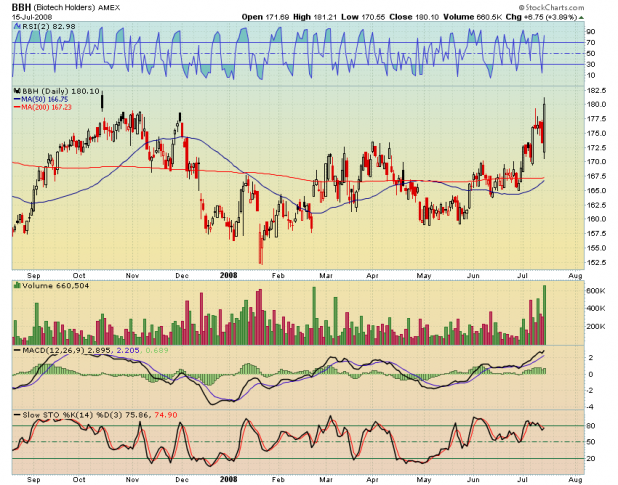 Cajun and ADawg have been all over the Bio-tech move. Here, [[BBH]] looks great.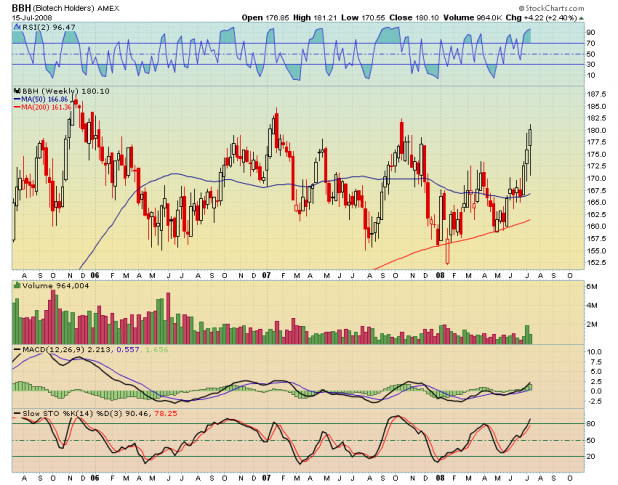 However, this 3 year weekly chart of BBH shows that the move may get faded. Note the deplorable volume. Anyone trading biotech here should keep his eyes on this weekly chart. A breakout above the 3 year range would be outstanding. A failure would be, a failure.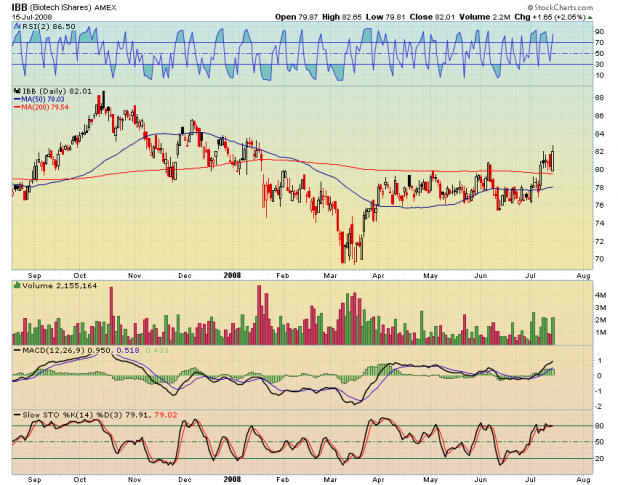 [[IBB]] looks decent here too.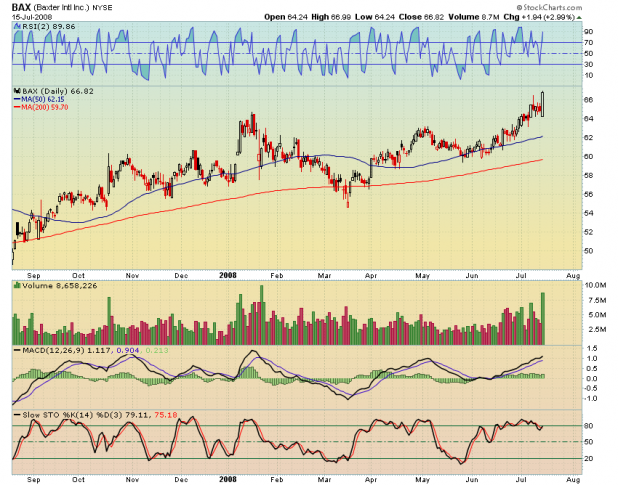 Great volume on this move. [[BAX]] Baxter International, Inc. operates as a healthcare company worldwide. It offers medical devices, pharmaceuticals, and biotechnology products for the treatment of hemophilia, immune disorders, cancer, infectious diseases, kidney disease, trauma, and other chronic and acute medical conditions.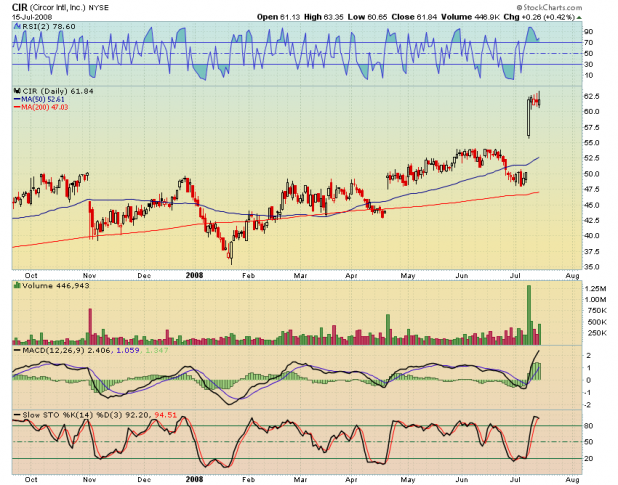 Technically, [[CIR]] has already broken out. However, not adding this to a watchlist would be a mistake. CIRCOR International, Inc. engages in the design, manufacture, and distribution of valves and fluid control products in the United States and internationally.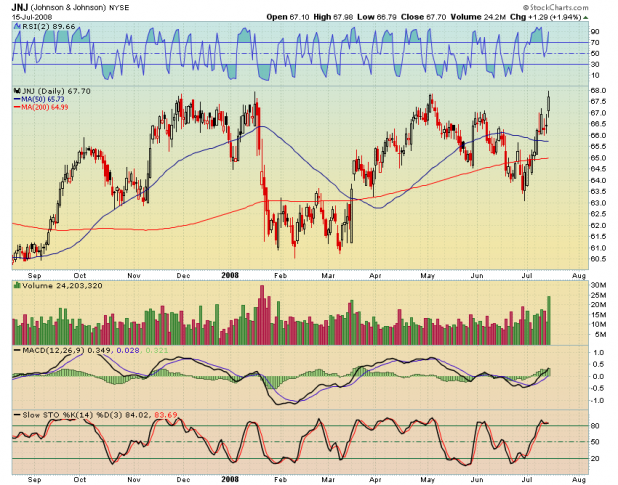 [[JNJ]] Note that everytime Johnson has gained this level, the market has turned. When everyone is getting defensive, maybe it is time to go on the offense?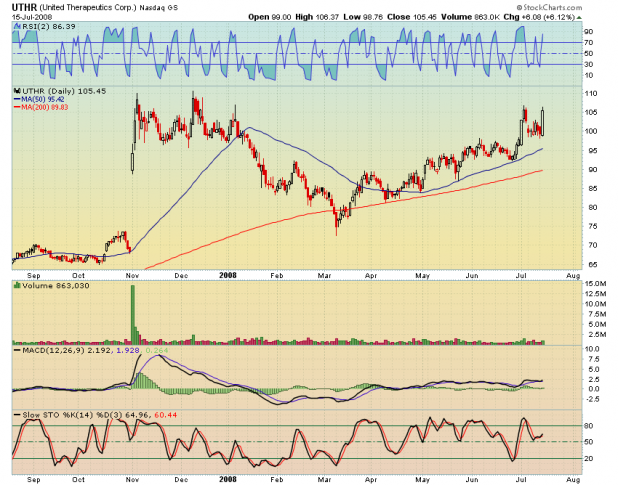 [[UTHR]] I profiled this one Sunday evening in my
squeeze the shorts
post. It is working like a charm. United Therapeutics Corporation, a biotechnology company, engages in the development and commercialization of therapeutic products for patients with chronic and life-threatening diseases.
Full Disclosure: Long UTHR
If you enjoy the content at iBankCoin, please follow us on Twitter