Eight leveraged ETFs made the RSI(2) screen this evening. They are here, in order of largest to least volume.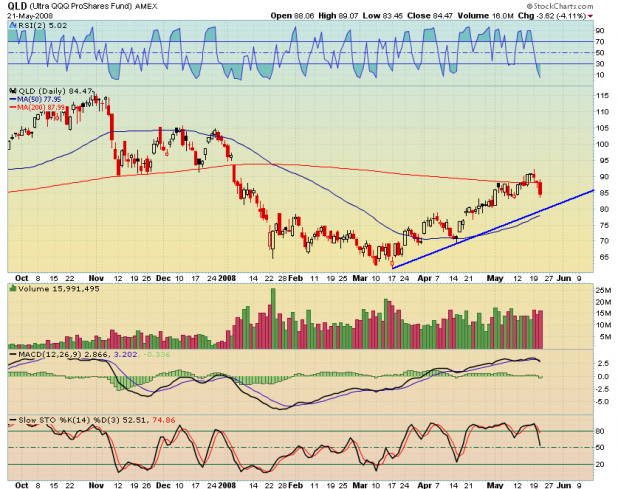 QLD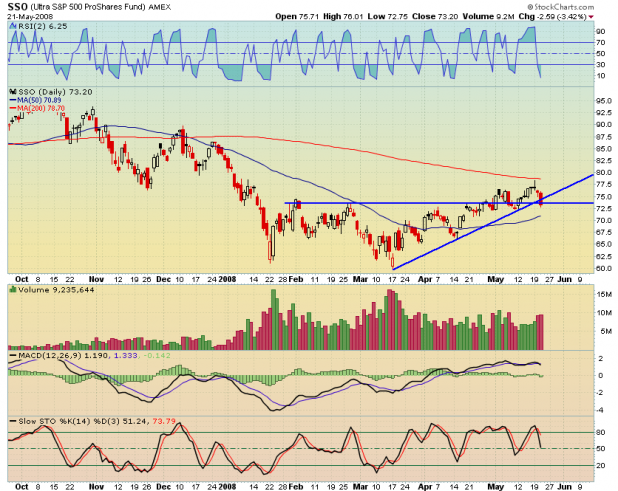 SSO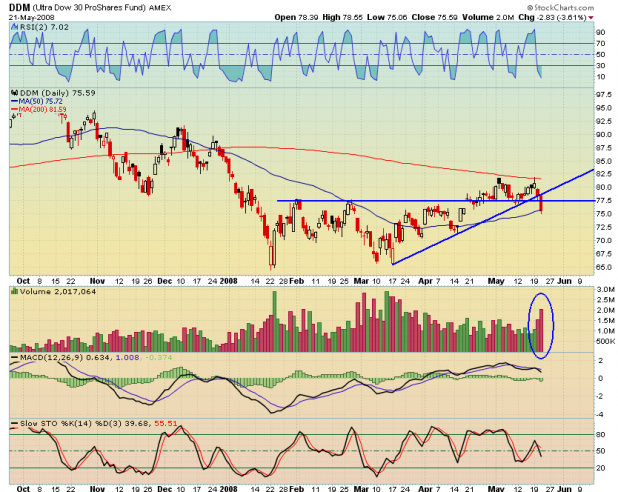 DDM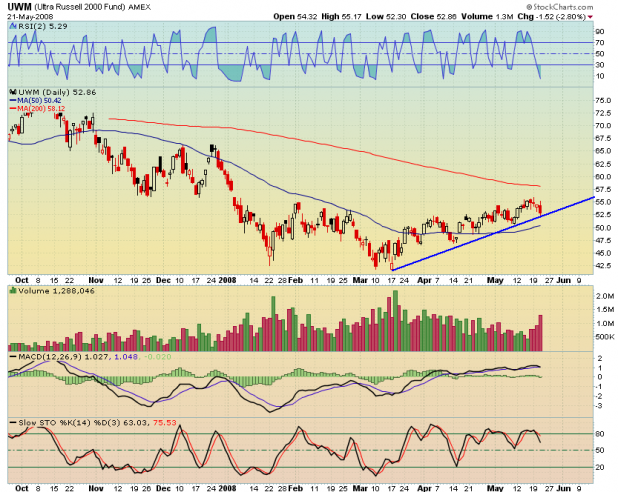 UWM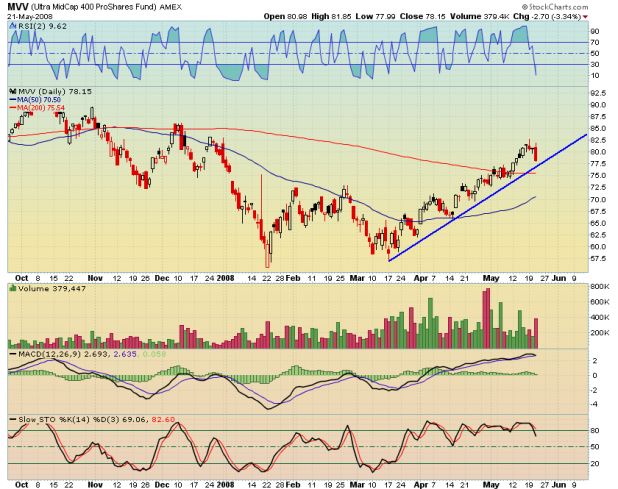 MVV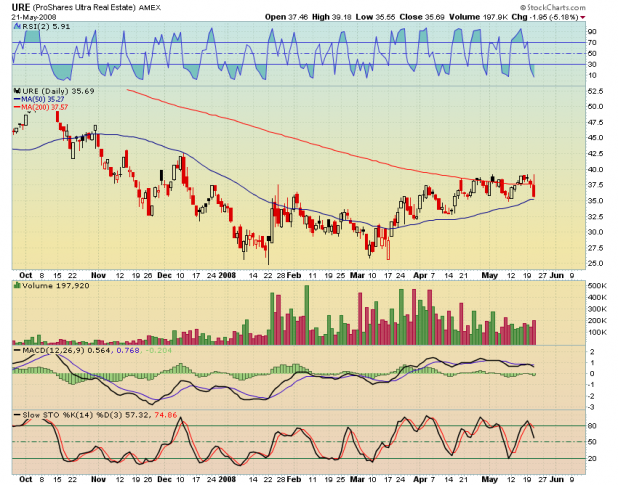 URE
USD and ROM also made the screen, but I got tired of making charts.
I still have more testing to complete for this strategy, but the results so far have been robust. Therefore, I will likely buy 5K of QLD, SSO, DDM, UWM, and MVV, in the morning. This position sizing will leave 50% cash left in the account I am dedicating to mechanical trading.
Should you decide to give this strategy a try, beware that without stops a drawdown of over 30% is possible. However, the system recovers quickly. This fact, coupled with the high win ratio, makes it easier for me to accept the inevitable large drawdown.
Also, I will be selling 300 SDS, bought at $55.26 average, in the morning as the exit trigger has hit. I am approximating a 2 point / ~3.5% gain from the trade. This could go more in my favor if we gap down at the open. The trade would have had a better gain had I not jumped the gun and bought 1/3 a day too early.
This morning, I sold my QID, for a .23 cents loss. This position was also purchased a day too early, or it would have been very profitable.
Finally, from the "Great Minds Think Alike" category, Dogwood has this evening published a similar post on this strategy.
If you enjoy the content at iBankCoin, please follow us on Twitter