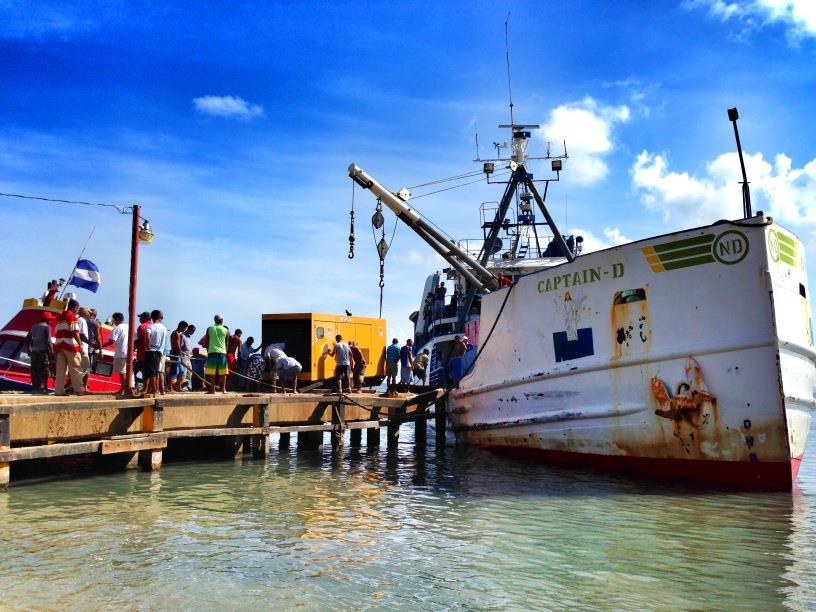 I'm off to London in ~3 weeks as I'm making a mission to Malta before a conference in Germany so this probaly won't help me much on this trip but in the future… This photo is of a new generator for Little Corn Island in the Caribbean off the coat of Nicaragua and rumor has it that soon the power will be 24 hours a day.
I'm beyond thrilled about it as my biggest complaint is that at 6am when the power dies; your room heats up into an inferno suitable for Satan himself. It turns heaven into hell in a hurry especially if you were up late to partake in some good old clean Caribbiean fun. Currently power is supposed to be 1PM-5AM but that never happens as the current generators are in disrepair.
It's cool seeing a place change before your eyes; change is good. That said, things that happen too fast don't last from relationships to development. What the future holds nobody knows but I'll tell you this; it just got a little brighter…
Update: The plant has been running since they put it in; the future is here.
Comments »