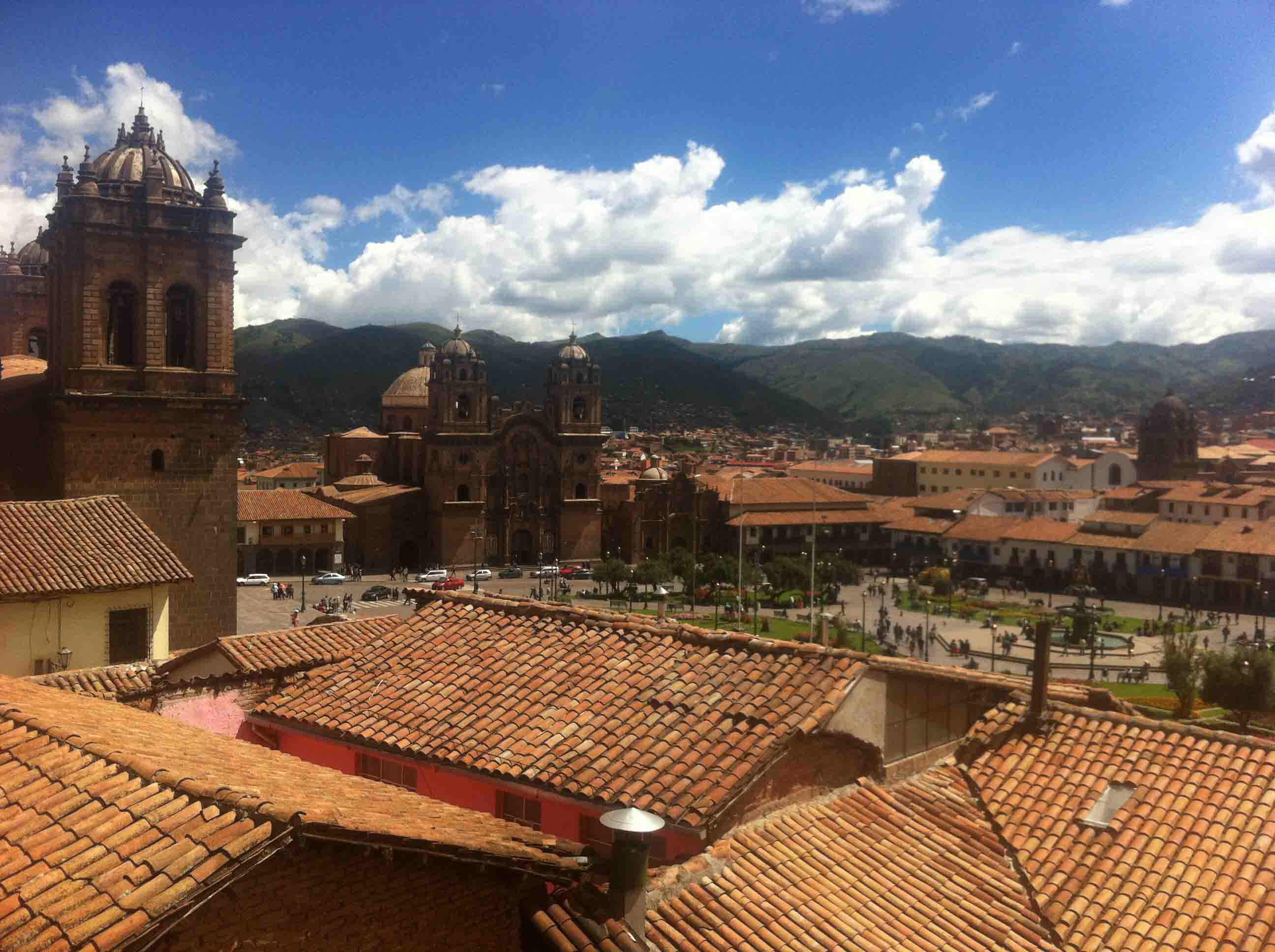 Greetings from Cusco,
Tomorrow I'm off to Machu Picchu despite the fact I'm confident it's going to pour on me all day. It's rainy season here and it's been raining everyday; the forecast which I rarely check but have on this occasion says 90% rain; perfect. There are two main ways to get to Machu Picchu; we'll call them the piker and the gentlemen.

The Piker:
This trip is two days and one night and will cost you $120-$130US or so. Basically you take a bus for 7 hours then hike for 3 hours to get to where the train drops you off. You spend the night, eat some food, eat breakfast and hike 2 hours to get to Machu Picchu.
The Gentleman:
This trip is one day and will cost you ~200-$230 or so. You take a bus to the train station, then take a train to where you'd sleep the first night with the piker plan and from there you take a bus to Machu Picchu or walk; the bus is $10 each way. This is a day trip unless you wish to stay longer and saves lots of time.
I'm going the gentlemen route and taking a bus all the way to Machu Picchu because the weather is horrific and getting soaking wet on some steep up hill climb at high altitude sounds like torture. Speaking of torture, I need to be ready tomorrow at 3:30-4AM which is a bit of a buzz kill to be honest.
If you want to see Wayna Picchu which is a high peak next to the main event it's an extra $10 and you need to book at least a few days in advance as it's a maximum of 400 people per day. These ruins are big business around here and Cusco aka the base town where I am now looks like some cosmopolitan city of sorts.
Cusco is great with an awe inspiring backdrop and everything you'd want from slummy guesthouses to high end hotels. You can buy dinner for next to nothing or enjoy some fine dining; the choice is all yours. Also, if you ever book a tour I assure you that the girl across the hall from Buenos Aires will invite you to her friend's birthday party after a few minutes of flirty chit-chat.
In closing, it's a small world. I stumbled across this Sunday market of sorts with children gambling when I saw a lady selling soup. I fancied the chicken soup she was stirring so I ordered one. As I was about to lift the spoon to my mouth to taste the heavenly smelling broth a lady from California asked me how it was.
I tasted it, told her it was divine and worth every penny for the 4 soles it cost. We started talking and she works for a PR firm in California. I told her about my blog then mentioned I just started writing for arguably the world's largest independent financial blog and she asked which one…
I proudly told her iBankCoin and she immediately knew about it as she sometimes has financial clients. As a result they keep tabs of all the top blogs in any niche to possibly advertise on; random yes? Great news is they also have travel clients; why not do some networking over cheap soup in the mountains of Peru?
If you're reading this during trading hours, I'm in Machu Picchu probably being drenched with cold rain and quasi enjoying every minute of it. End of the day, the world doesn't need more pictures of Machu Picchu but I want to check it out because I've come this far.
If you really want to check it out, come in high season… The photo is of Plaza de Armas aka the main plaza in Cusco; it was sunny the day I got here so glad I ran around like mad man taking photos despite having a nightmarish bus ride from Bolivia. That could be the bus that broke this camels back; I'm flying to Lima and done with buses.
Have you ever been to Machu Picchu? How was it?
Tips hat
P.S: The lady from Argentina took the piker route and said it poured on her the whole time as well as she can barely feel her knees.
Comments »