Bought GGS Bond 37946SAB3
Today I bought this bond (CUSIP 37946SAB3) at face value: GLOBAL GEOPHYSICAL SVCS INC 10.50000% 05/01/2017 SR NT. This company's stock trades under the symbol GGS. I will be calmly collecting 10.5% interest payments for a few years, unless oil and gas explorers suddenly no longer need seismic data.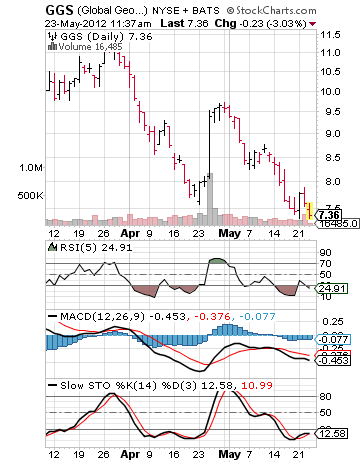 Previous Posts by scavenger
Comments are closed.