As "El Senior Tropicana de Casa Fly" has pointed out, at these high levels it's best to reach out for stocks with higher market caps.  Will large caps move up slower, possibly, but with less risk attached. Again, along with the Emperor, I have already crushed it this year, and am now looking for lower risk stocks, no more lottery tickets. I'll admit that I did gamble a bit on earnings, but I won, so I can't say it was bad trading. I was also trying desperately to make up my losses of 4Q 2012, a definite "no-no," but it was motivating. I pulled out my trusty old short smashing screen, and added a market cap field to it. There was only one name on the list with over 20% short interest and an over $5bn market cap, so here are names with $1bn market cap and over 20% short interest, sorted by market cap.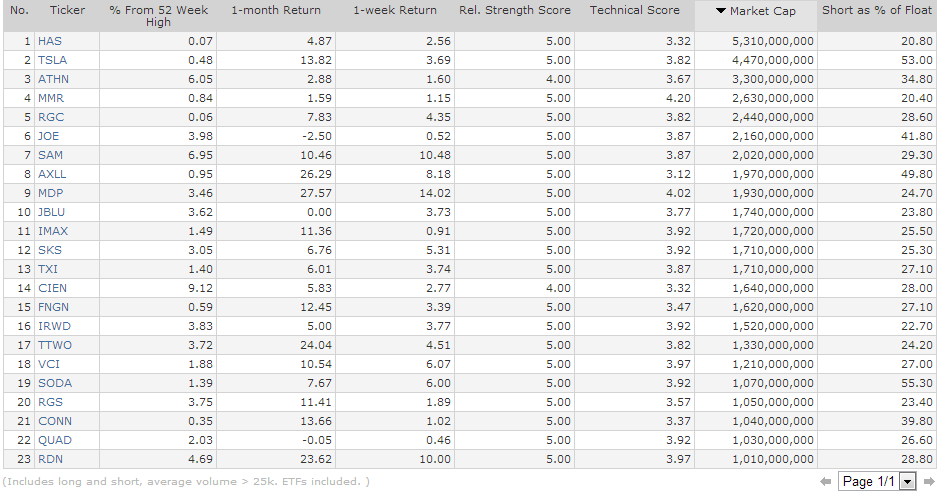 I then modified the fields to names with over 10% short interest and over $5bn in market cap, again sorted by market cap. [EDIT: there is a very good chance I will be buying SAM and MMR tomorrow].

I am already long NFLX, but with it's earnings and Icahn being an investor, I think it continues up, WAY up.
Charts here