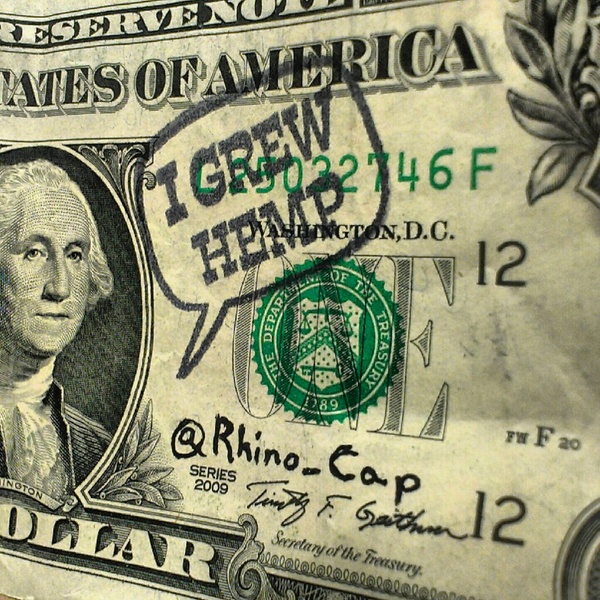 With the fairly recent additions of MJNA and CBIS being publicly traded, and ripping lately mind you, everyone is starting to have a voice on Cannabis, Pot, or whatever you want to call it. Much like the gun debate, the sides are set before the facts and statistics, or more importantly the science behind the issue, are analyzed. Also needing to be addressed is the fact that how, logically, can you have an opinion if you have never fired a gun, or used Cannabis? Do you really want someone making decisions for you without having any experience in the said subject? Would you want a politician to decide which surgery you need even though they've never had any medical training, or your neighbor, who is in insurance sales, telling you what healthcare is best for your family? Do they know the needs of your family in terms of medical treatment? Or where you need to be cut open to cure an ailment? I think not.
The problem with anything, is that the shocking minority that identifies with an issue, defines it. Whether it's crazy militias in the hills of West Virginia armed to the teeth with whatever they can get their hands on, talking about "THE SOUTH WILL RISE AGAIN" or, the idiots you see on YouTube, "Today man…we will be reviewing 'Purple Sticky Punch'…haha…In this 'heady glass' bubler made by 'Omega Epsilon,'" not really helping the cause there guys. They need to come up with classier names, and change the vision of their culture from no good deadbeats to folks who either "medicate," or those who use recreationally, or conversely, that they are responsible gun owners for self defense, hunting, etc.
Think about this, Prohibition lasted 14 years and the government realized it wasn't worth it. Yet, Cannabis legislation is almost 76 years into its tenure, remember the "Valentine's Day Massacre?" (Read about it here). I personally, after having been a "bouncer," and being an alcohol drinking maniac myself, would much rather deal with the biggest "stoner" of all time, over the slightest of "drunks," eight days a week. One is lazy and "standoffish," and the other one is belligerent and violent, not to mention going to wake up feeling absolutely awful.
Lastly, before I go into the science, did you know that atrocities far worse than the aforementioned massacre are happening all over Mexico and are spilling over the border into the South-Western States? Besides the tax revenue it would create, besides the business it would create producing industrialized hemp– not to mention extracting its oil to fuel combustion engines –IT WOULD SAVE LIVES! One thing we can all agree on, in both cases, is that we want to protect life; whether it's kids, CBP/ICE officers, people who wouldn't get into the drug trade if their wasn't the demand, or the innocent bystanders. The "War on Drugs" has failed, far worse than Vietnam ever did.
Let us examine the science behind Cannabis…
So almost anyone that even knows anything about Cannabis is that it gets you "high," in a semi-psychoactive state. For many, yes, that is the ultimate goal, but you must know their are different types of "highs." THC is the most well know and called on Cannabinoid, the fact is, their are multiple Cannabinoids and also Terpenoids. Cannabinoids are the main chemicals that effect the body/brain, bonding to the receptors in the Endocannibinoid system. Cannabinoids evolved so that the Cannabis plant, (Sativa, Indica, Ruderalis), could grow anywhere, from the tops of the Hindu Kush Mountains, to the jungles of Thailand, to the Swiss Alps. I knows it's shocking, but EVERY single person has an Endocannabinoid system within their bodies. The "Endo's" are neuromodulators that control things like appetite and pain cessation, there, of course, are other ones in the brain that make people feel happy, lethargic, etc. The Cannabinoid that most effects the brain is THC, and yes, it does have psychoactive effects, but the other receptors, appetite and pain cessation, get CBD bonded to them. It's too bad that the US Government will not subsidize further research on CBD, because it has shown to vastly decrease inflammation and bond to pain receptors, so that those dealing with chronic pain can have relief without an Opiate. Oh, and not to mention, bond onto and kill tumors.
As I close, and leave you with the resources to learn the actual science behind the issue, I hope that you actually use them to educate yourself. Look, if you think "dirty hippies smoking pot" are horrible, why don't you leave them to their devices? Furthermore, if that is the cost to possibly find a cure to many of our ailments, is that that bad? The Israelis are all over this, and are researching and developing CBD at a very fast rate, we can learn from them. Israel is constantly on the verge of getting overrun, so it behooves them to develop the best healing agents they can. In all reality, the biggest barriers are "Big Pharma," "Big Paper," and "Big Booze." Would you rather have a natural extract from a tree save your family member's life, or some group of chemicals made in a lab where they don't know the long term consequences?