Healthcare and Basic Materials are seeing the biggest jump post the Brexit sell-off. Here are the top industries on the day, led by the biotechnology and oil & gas: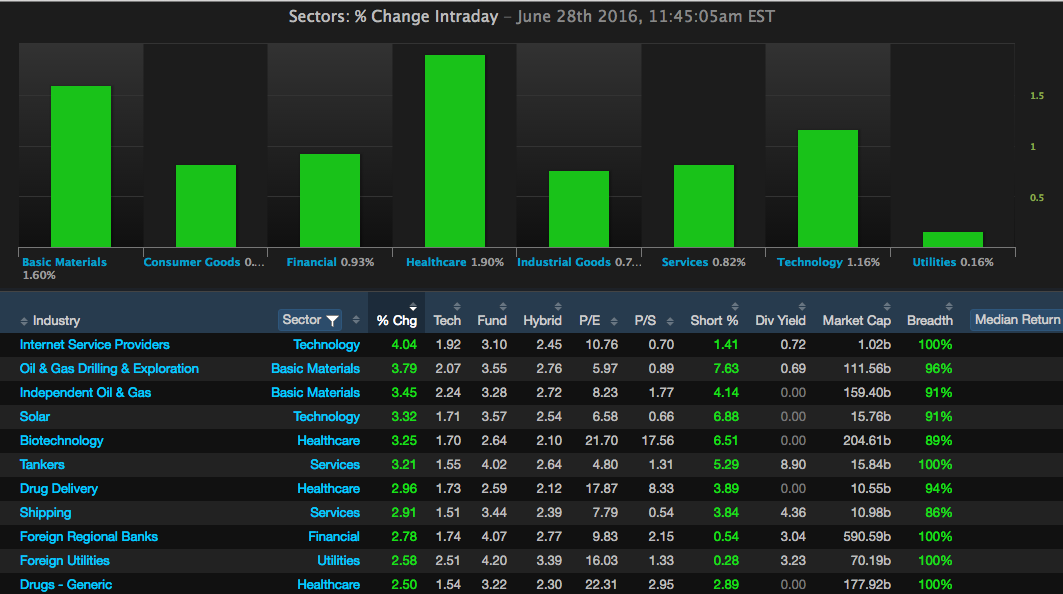 __
Today's runner screen is loaded, with just about everything sold short now squeezing. Today's screen produced over 200+ tickers, and can be found HERE for those interested.
I find myself having a hard time getting long stocks after the futures market had to halt trading just a few short days ago. My top pick for the remainder of the year continues to be a pair trade: long $TWTR, short the market.
What are you trading here?
Comments »