CYTK – Watch for a breakout above 7.60, I'm a buyer with volume: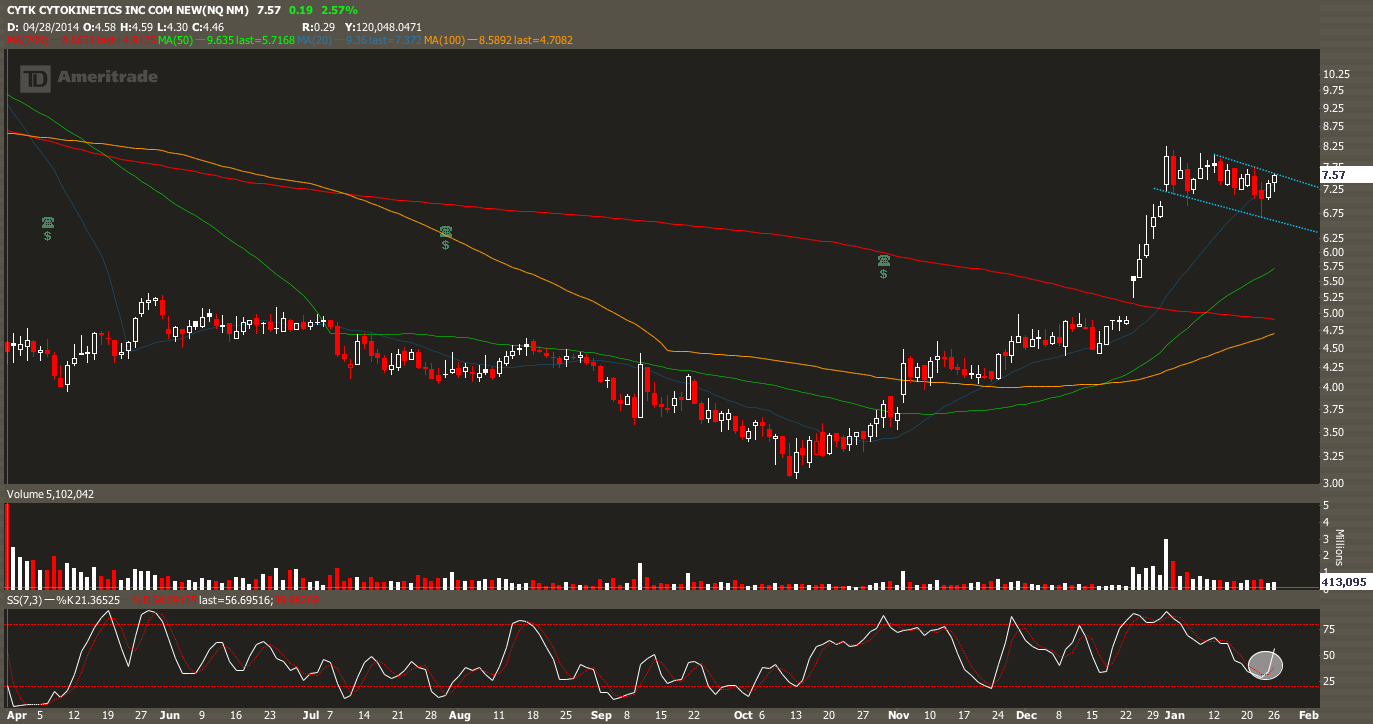 ____
EXEL – One of the top hybrid movers in the biotech space on Monday, the Pelicans were all over it inside the trading room 12631. Watch for a big move here: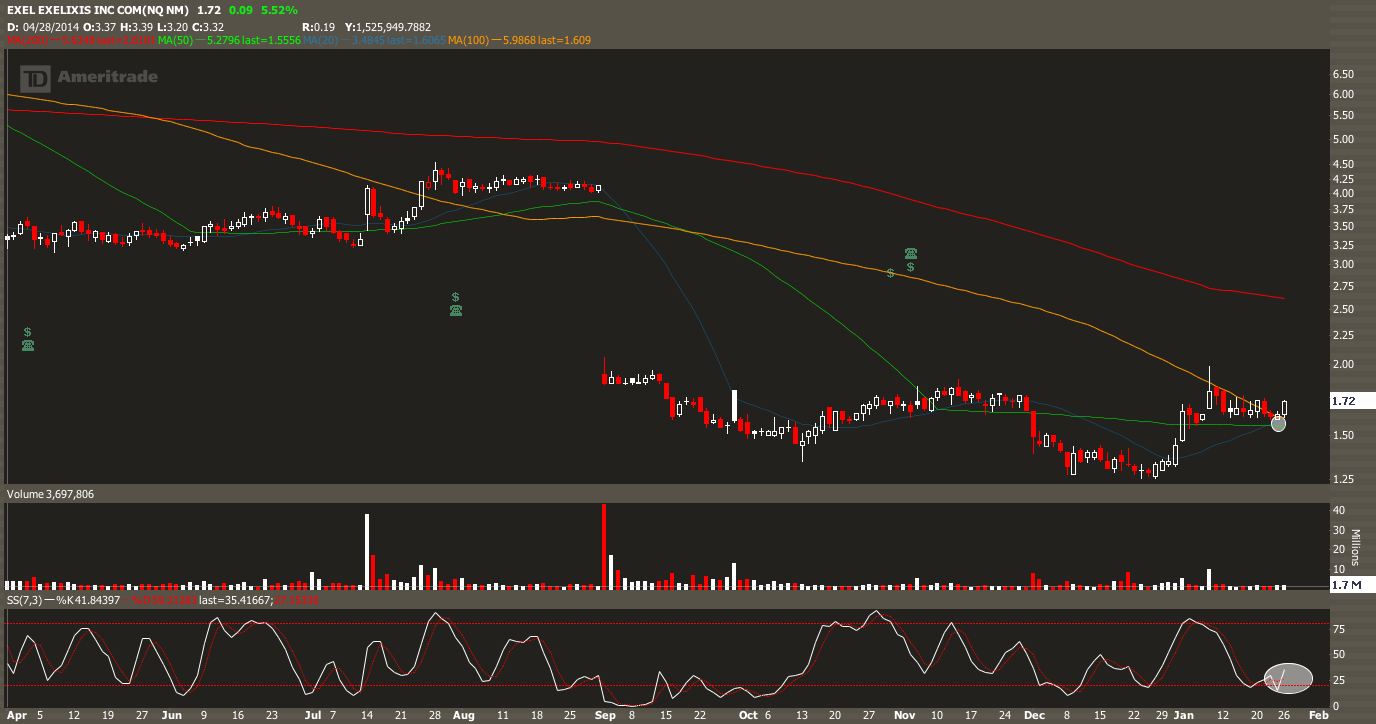 ____
GWPH – So pretty on the daily and 30 minute timeframe. A break above Monday's high gets this thing in motion. Stop out with a close under the 50 day MA.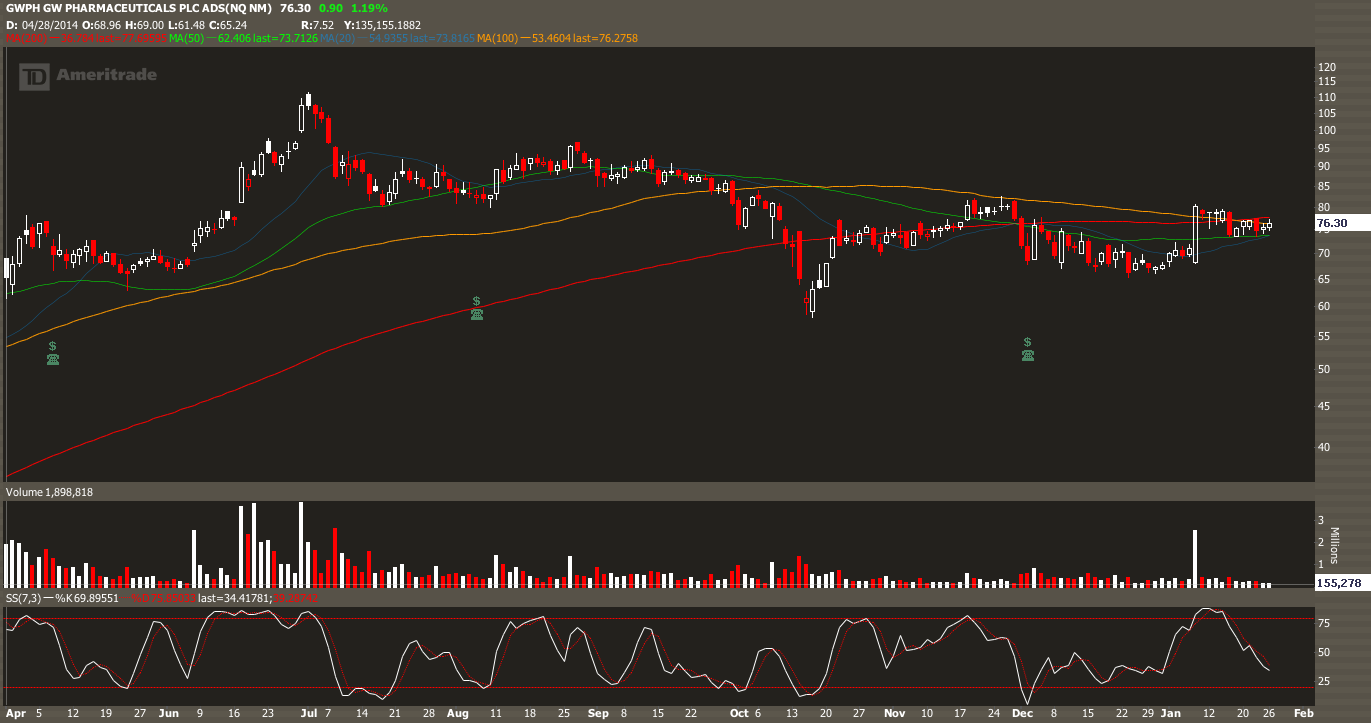 _____
HABT – How can you not be bullish after reading The Fly's post. I'm looking to buy a move over 31.65, which happens to be both the high of the day on Monday as well as the 20 day MA. If it gaps on you, look to buy dips into SHAK: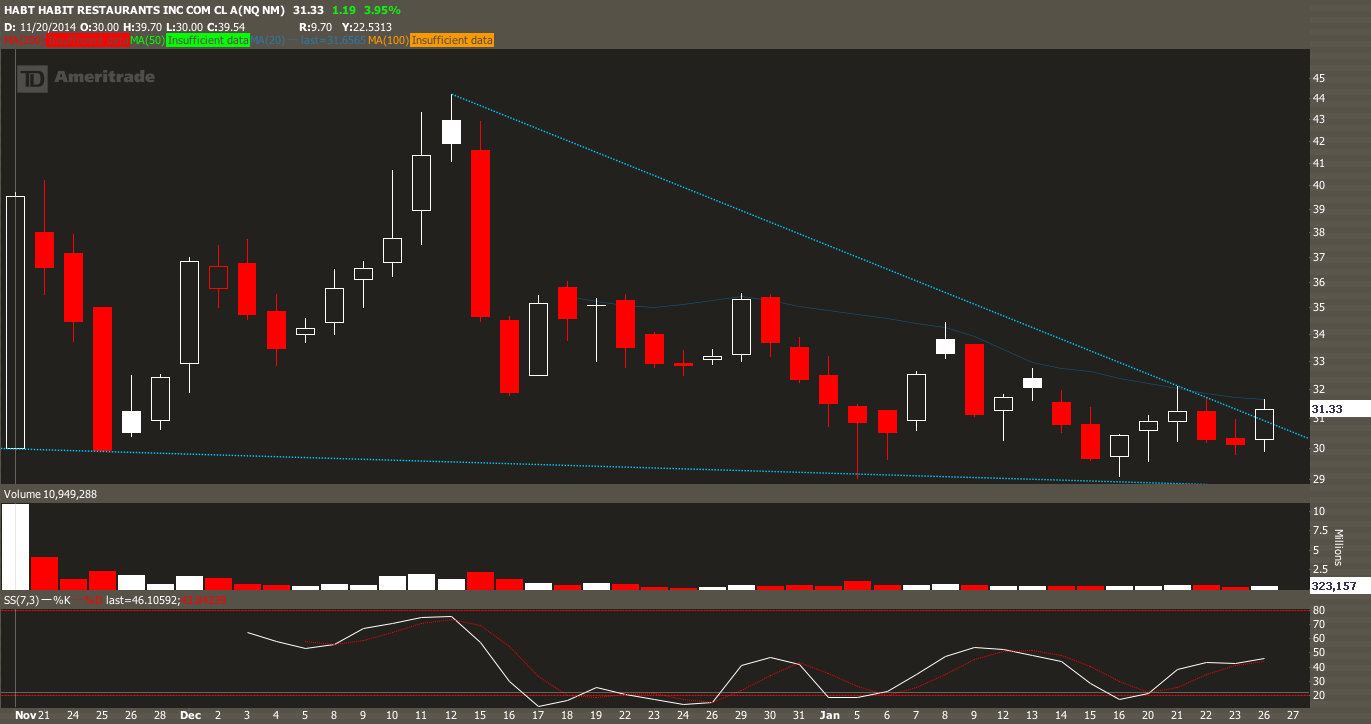 _____