The PPT has many tools, one cool feature is the ability to screen for stocks that are oversold with the potential for a bounce within days. Now nothing is guaranteed using statistics, but I like the ability to find ideas with a calculator brain when knife catching.
Let's go ahead and take a look at tonight's screen. The following are stocks that are oversold on our 12 month algorithm, and in the past have had an average bounce of 3% with a 5 day holding period: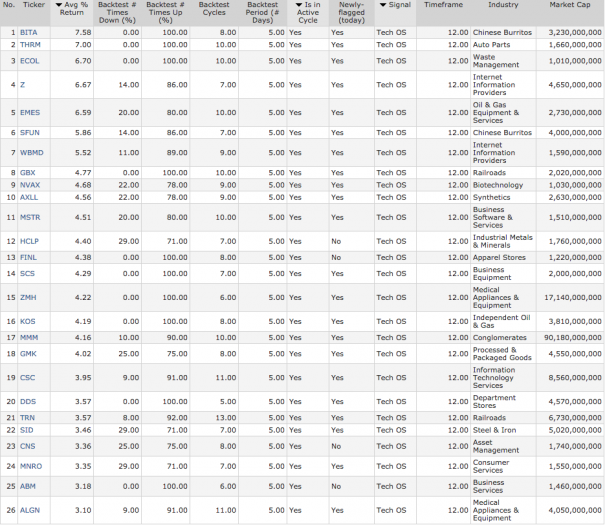 ___________
Z, EMES, & SFUN have my interest on a further dip: CLICK HERE FOR CHARTS
PPT members can bookmark this screen HERE. See you guys at the open.