Category Archives: PPT
The Fly will likely kill me for giving out so much free information, but let's go ahead and take a look at the overall hybrid score inside The PPT.
Here's a screenshot of the market data box within The PPT that shows the Avg. Hybrid Score. As you can see the score is 3.23

____
What does this mean? Well, first you need to be aware of what the ranges are:
To be oversold, the average score must be under 2.60.
To be overbought, the average score must be above 3.20.
____
When I see a reading above 3.20, I view it as time to ease off the gas and become more selective with longs. However, just with all indicators, nothing is the holy grail, just take a look at what happened back in January after a few overbought readings: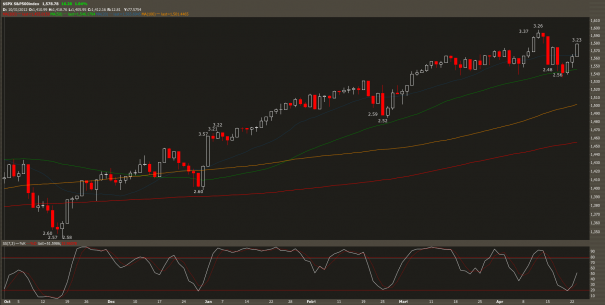 _____
This is the reason, in the age of Ben Bernanke, that I prefer to use the average score as a warning, versus an all out short signal. If you are a PPT member think of this score as your very own plunge protection team that gives you warnings when to raise cash, and gives you clues when to buy blood.
Right now the score is 3.23, take it for what it's worth.
Note: The hybrid divergence I pointed out last last week played out perfectly.