The numbers coming out of $AAPL are downright astonishing, and a reminder of why we all should own extreme performers like AAPL. I myself do not currently have a position in the name, but I do own 1 share. It is an original $AAPL certificate that I received as a gift from my mother upon graduating college. I believe she paid $100 for a wooden frame and the stock certificate from the site Give-A-share. Since the 2006 gift, the stock has split and I now own a grand total of 7 shares. Balling!
Looking back on it, I wish I would have spent every dime that went into my retirement account on shares of AAPL. That said, will I buy $AAPL up here at a 1.4-5 Trillion valuation? I won't.
Futures are green, and the bulls are back thanks to Apple not disappointing the street. It also appears that the Coronavirus has been blown out of proportion and that the threat to the US is low:
While CDC considers #2019nCoV a serious situation and is taking preparedness measures, the immediate risk in the U.S. is considered low. Everyone should always take simple daily precautions to help prevent the spread of respiratory illnesses. https://t.co/qhticS4L77 pic.twitter.com/wXkOxvK3cg

— CDC (@CDCgov) January 28, 2020
I doubt we have seen the end of this plague, but the market disagrees for now. It was a big red day for the virus stocks, but I will still be monitoring the likes of $LAKE, $NVAX, $NNVC, $CODX, & $LLIT.
As for Tuesday's momentum, here were some of the top names sorted by Market Cap: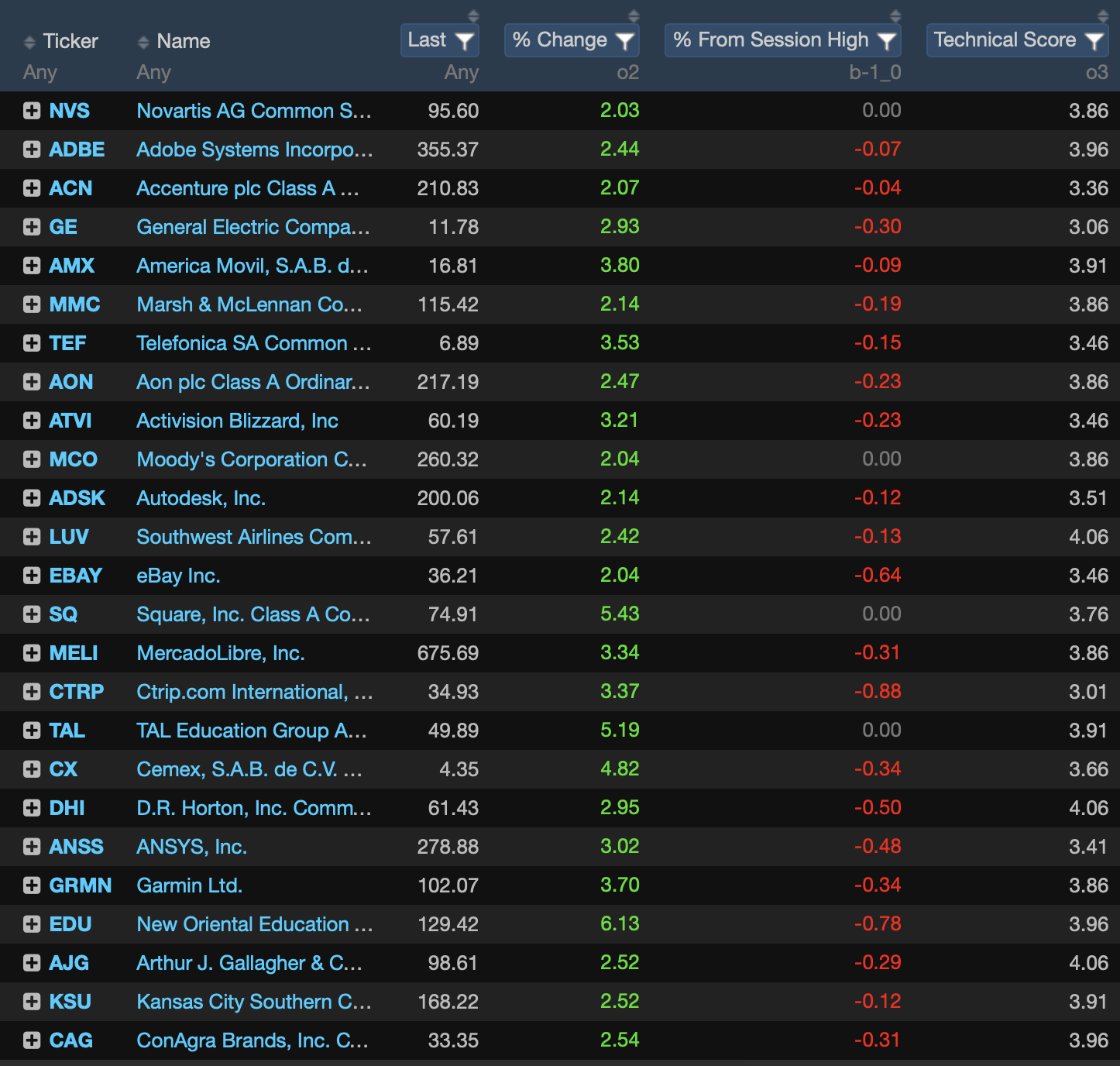 From the screen above $SQ is my favorite. The stock gave us a powerful breakout today, and should be bought on dips (I'm talking to myself). For those interested in today's full momentum screen: CLICK HERE FOR CHARTS.
If you enjoy the content at iBankCoin, please follow us on Twitter