Today was a pretty bullish day given the reversal we saw at the open. It looked like pure panic to start the day, only to be met with buying power all day long, it was a sight to see indeed. I dipped my toe in and bought a few of our favorite names in Exodus, hopefully some of you took advantage of the free trial.
The 200 day moving average touch now looks like a pure gift on the daily chart of the S&P 500. Were you lucky enough to buy?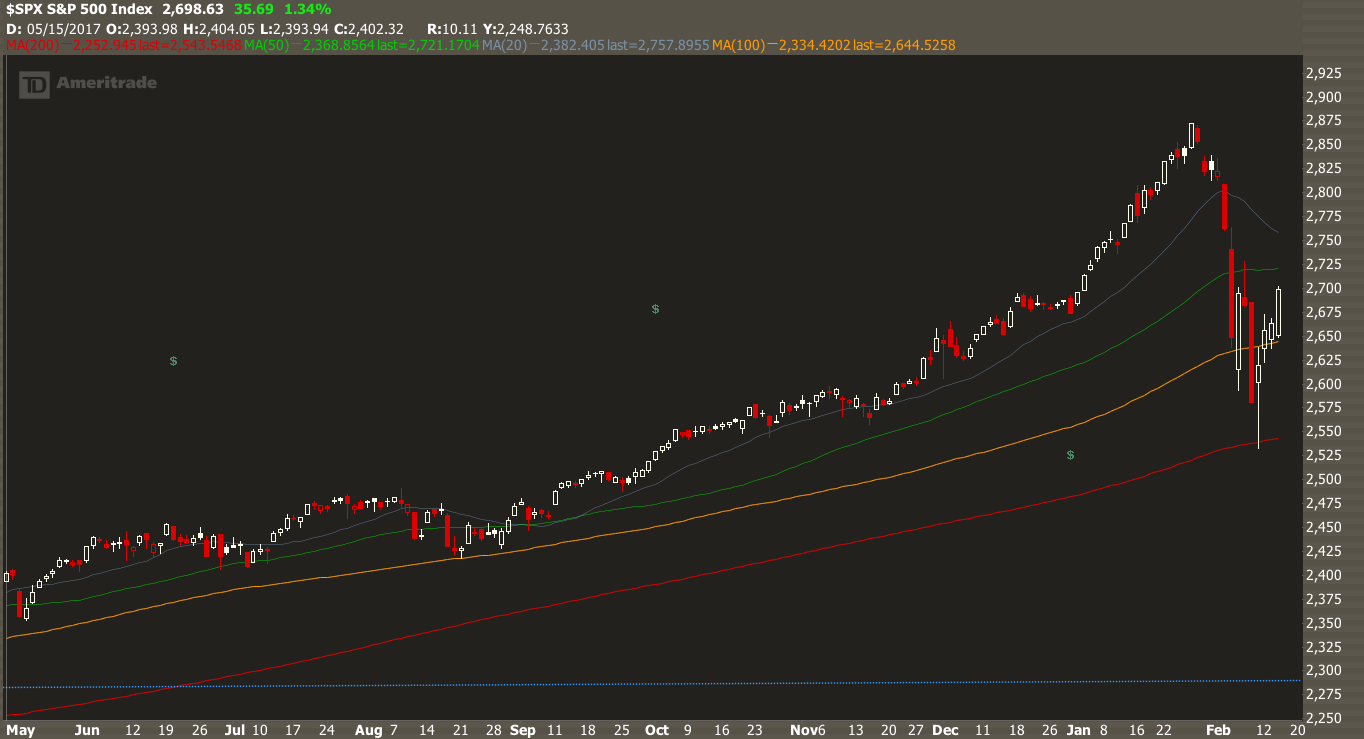 __
Here are some heavily shorted names to watch as we close out the week. The following names all had moves greater than 2%, and have a short position greater than 10%. In other words, they are ripe for a short squeeze.
For those that feel like doing some chart surfing, HERE THEY ARE. My favorites include: FIT, MOMO, WLL, WATT, SM, PSTG, AEO, GRUB, MARA, & NXTD
Good luck trading all!
If you enjoy the content at iBankCoin, please follow us on Twitter