What a thing of beauty for the tech giant Apple. This quarter had everything in it, a bulls wet dream. It was so good, I'm wondering why all of my money is not in $AAPL?
Apple managed to reverse its slide in China with huge numbers in their Mac division. The company also stated that it had a better than expected back to school season. And, believe it or not, the company showed year over year growth for the iPAD, which is the first time to do so in four years.
We could talk about the services business and how that is exploding, or the Apple Watch 3, which appears to be a home run, but really it's all about the iPhoneX, as iphone sales account for half of the company's revenue.
Scoring the internet, I have yet to see a bad review for the upcoming iPhoneX. In my journeys I've witnesses many headlines stating it may be the greatest phone ever made. The company certainly gave a rosy outlook for it in their call.
Here's a look at the very first iphone next to the iPhoneX. Apple got it right and continues to get it right.  Job well done $AAPL. Very much long the iPhoneX: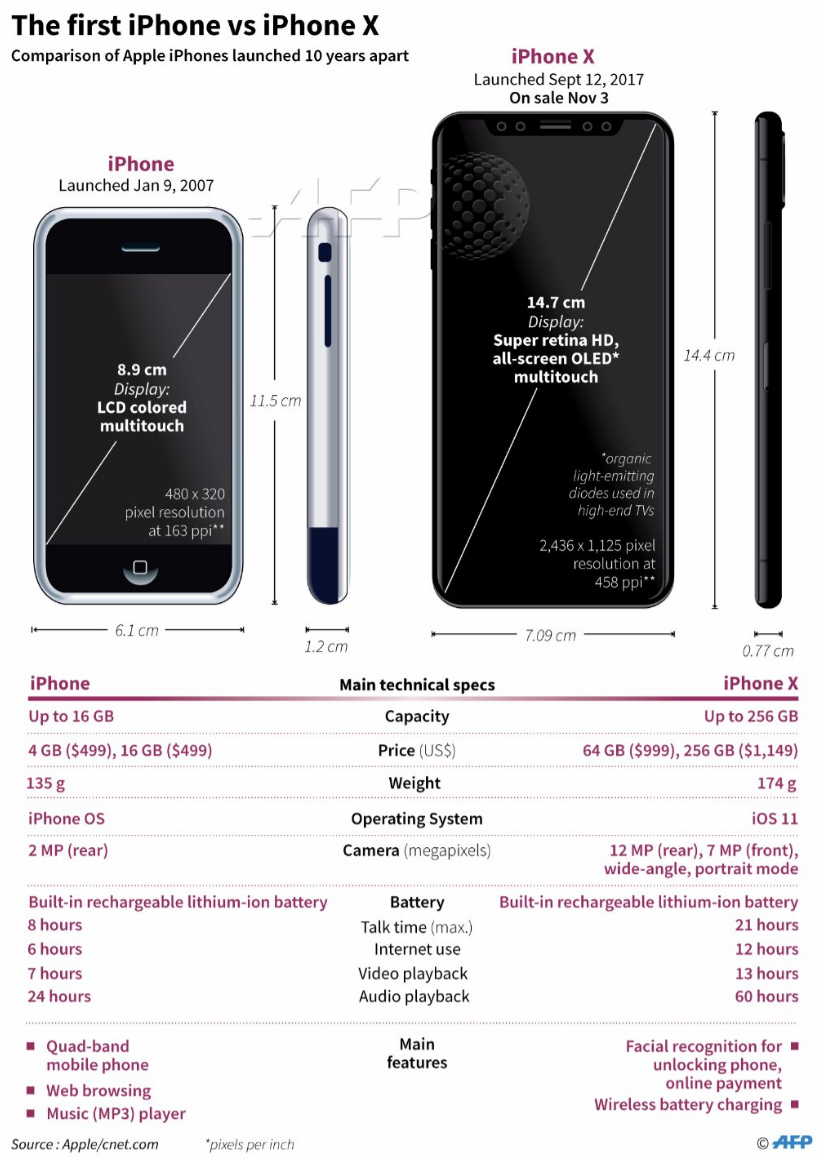 If you enjoy the content at iBankCoin, please follow us on Twitter