Story Stock $UNXL Leads The Stock Of The Year Contest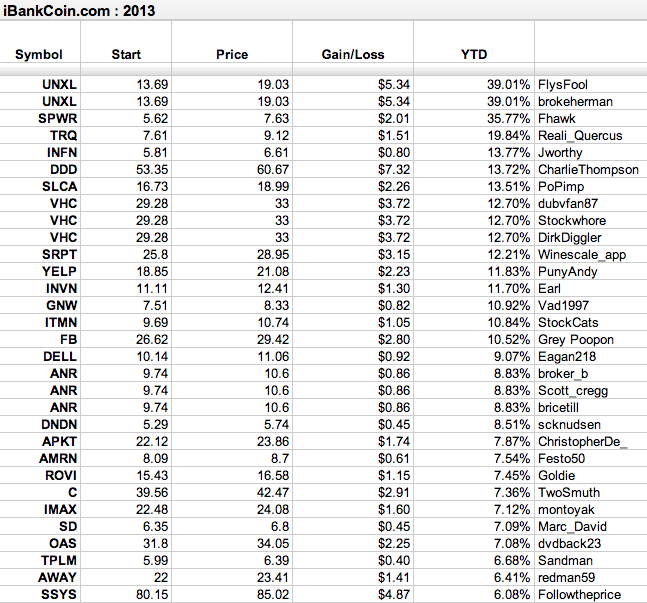 Click here for a full contest update.
______________
On the subject of the BCS Championship, I got to pull for the SEC, "Roll Tide!" I hate to go against my partners @chessNwine & @Rhino_Cap, but without a win from Bama tonight, the SEC will be 0-3 in big bowl games this year. We can't lose our dominance, we are still the toughest conference in college football.
Previous Posts by RaginCajun
7 Responses to Story Stock $UNXL Leads The Stock Of The Year Contest
I will win x2 in a row.
Written in stone.
when asked to comment further, the reigning champion replied:
http://www.youtube.com/watch?v=DJnKm6ftPu0
haha, i love it.
Roll Fucking Tide!!!!
Whoa, how things changed in 1.5 years, I only recognize one of those (PoPimp
)…
I have the following SEC teams winning bowls this year: Vandy, Georgia, South Carolina, Texas A&M,Ole Miss.
That being said and although I went to an SEC school and my son had a 4 year full ride athletic scholarship at one, I dislike Saban and find him to be 2nd to Urban Liar in the scum category.
Go Irish.
true, I needed to word it better. meant the big games.