We get to hear from First Solar after the bell today and the stock is price for uncertainty.  It has been priced for uncertainty since falling off its trend a bit in mid-June.  Since then we've seen a long consolidation trade.  I'm betting the earnings announcement breaks us out of this grind, but in which direction?
I would prefer higher, of course, so as to give the entire industry a fresh thrust of inertia.  You won't find a clearer picture of bracketed price action than the FSLR daily chart: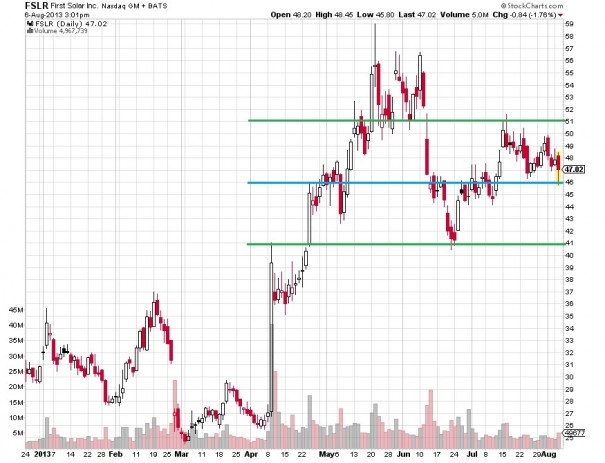 The next move should be a meaningful one.  Full Disclosure: I'm long quite a bit of YGE.
Comments »