I can do anything.
We sure do cover the /ES_F often over here on the Raul blog, discussing its…implications, if you will.  Building the contextual cake helps me to identify abnormalities, flinches, and hand tips by the big money.   The E-mini S&P is the most liquid financial instrument in the world.  It makes sense to pay attention to it.
But trading it has become a slow and painful grind.  It is like going years without a dish washer even though you love to cook.  You get by, but your soul dies a little every day.
I needed some change (No Obama) so I traded the /NQ.  I like the NQ…peep today's stats: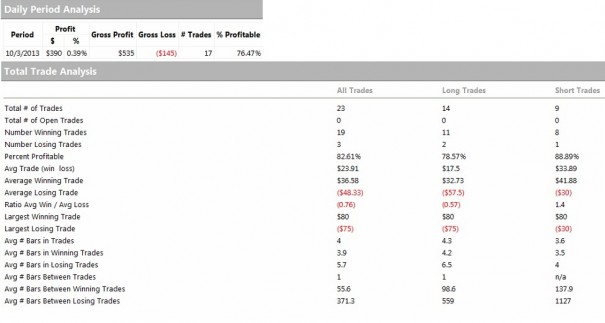 Thoughts:
today had a large range
/NQ is thinner
smaller contract size suits my size a bit nicer
I trade lots of Nasdaq and Russell stocks so I may be concentrating my eggs
It offers more trading opportunities (at least lately)
/ES has been brain numbing, while I go 'big pimpin' on these wiry stocks.  Speaking of which, my book was up a percent today.  That is a result of stock prowess and hanging out with traders much more seasoned then me.  Mainly my gains today were a result of being on the right end of a technology revolution.  So while sour bastards get their kicks shorting Tesla, which is fine, I am embracing the future and finding opportunities to invest in it.
In short: CREE and RVLT what what?
I started buying ONVO too, right about at these levels.  You can't keep me out of this name.  When my pickled organs give out I want robots around to print new ones.  Seems like a no brainer at five fifty.  I consider it an investment in myself.
I sold YGE.  It felt like when I sold VIPS yesterday…too soon-ish.  However, dwelling on these thoughts prohibits the mind from seeking opportunity elsewhere.  I sold RBCN too, for a loss, because it sort of just fell out after mainlining hot money.  I do not want to be around when the Apple WWDC crowd goes running for the doors, should they do so.
ADHD is a ticker which by design frustrates me, ripping higher like a freshman jacked up on Mountain Dew and Ripped Fuel.  Ah high school…when ephedra was still legal.  I have wanted a long on this one for a few weeks but my attention keeps darting away from it.  Instead I want to Snapchat and play ping pong in the futures.
I do not really love the way we are setting up into the weekend.  The market looks like the headless horseman.  Sentiment sucks but the crowd isn't always wrong.  I have concentrated by book down to the following positions listed largest to smallest:
RVLT, CREE, USO, LO, BALT, AMBA, FB, ONVO, F, IMMR, MJNA, O
That jackass MJNA stock can burn up and go to zero for all I care.  What a garbage stock.  I am -20% on that field play.  I thought about cutting O about 100 times, but I figure keep it and collect the yield.  My basis is a tad below here.
Everything else I hold close to chest.  As a matter of fact, I need more CREE and RVLT but I am exercising patience.  Together the stocks represent almost 30% of my risk capital.
I will let Q4 play out a bit before getting more risk into those two names.  In the mean time I can increase my LED exposure via VECO, RBCN, GTAT, OESX, and LYTS.
Comments »