Strong earnings from the likes of MSFT and AMZN propelled the NASDAQ higher in the afterhours session yesterday while the S&P mostly consolidated and balanced.
We are again being presented with the concept of consolidation on the S&P where it can be clearly seen we have a confluence of buying and selling—often referred to as a flag or pennant.  Sustaining such a formation up at all-time highs supports the idea of a performance chase into the end of the year.
Of course the flipside is sellers win out, and do so quite aggressively, pressing the market lower and leaving the chasers with their heads underwater.
However there is no reason fret such an outcome because we can see the relevant price lines and adjust our stance accordingly.  I have highlighted price areas I consider significant in measuring the success of each party to the auction and also a few scenarios to help form your contextual stance on the following market profile charts: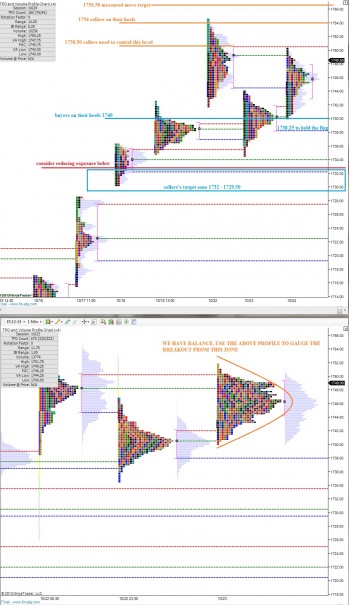 Comments »