The bull market is back to asserting its dominance heading into the first official weekend of July.
Leading the charge is auto dealerships as cheap fuel inputs and low interest rates empower salesmen to sell vehicles like hotcakes.  The real story is what is happening with semiconductors.  This was a key focus of the Exodus Strategy Session last week, what the chips did.  They came into the week in a sketchy spot but alas, they are one of the strongest industries in show, BEHOLD: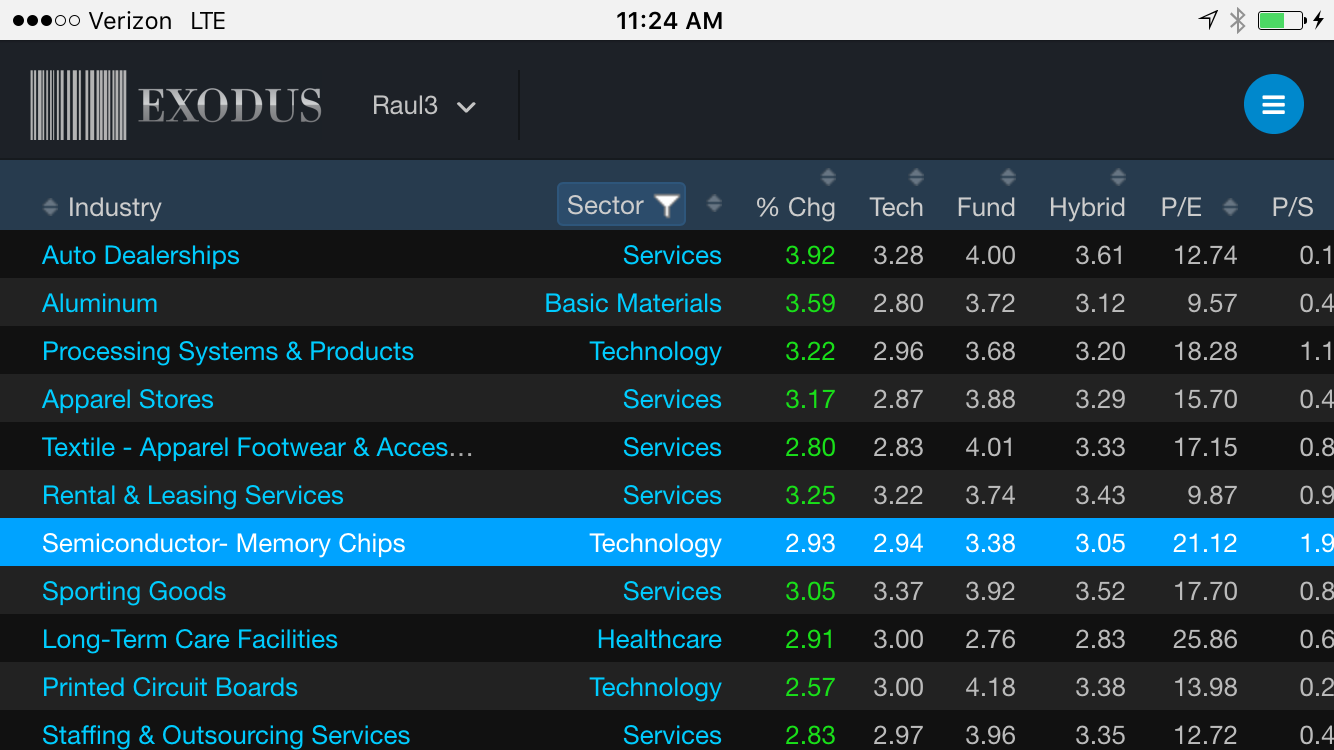 One cannot ignore this event and stubbornly remain fixed on a bearish bias.
Furthermore, let it be known, the research team at iBankCoin was all over this move.  We were confident Tuesday would be weak but a headfake.  In short, iBC wins again.
Comments »