NASDAQ futures came into the morning slight gap up after an overnight session featuring normal range and volume.  Price was contained inside Wednesday's range overnight with the action contained to the upper half of the prior day's regular cash trading session.  At 8:30am Initial/Continuing Jobless claims came in soft and Durable Goods Orders spiked way up, well above expectations.
At 10am Pending Home Sales came in well-above expectations.
See Also: Pending Home Sales Explode in April, Heavily Skewed Towards The South and West Coast
Yesterday we printed a normal variation up.  After opening gap up, sellers made a push into overnight inventory that stalled out right around 4443, which was a price level we gapped up through that was left behind on a gap down back on 04/26 [confused yet? 🙂 just ask].  From there buyers drove higher before coming into balance up near 04/26 highs.  This level, 4484.25 is important, because we briefly traded above it and has stalled below it since.  It is a significant swing high that if buyers cannot recapture, and soon, could trigger a failed auction.
This morning we opened gap up, sellers worked into the overnight inventory and closed the gap.  A strong responsive bid came in and worked up through the entire morning range to push us RE up.  Since then price has fallen back to the current daily mid and balanced out heading into lunch.
Heading into the afternoon and close my primary expectation is for price to continue working higher, with buyers targeting 4493 before two-way trade ensues.
Hypo 2 buyers push a bit further, up through 44893 and 4497.50 to tag the 4500 century mark before two way trade.
Hypo 3 sellers push back down through the range and take the market neutral.  Buyers defend around 4458 and two way trade ensues, closing flat.
Levels: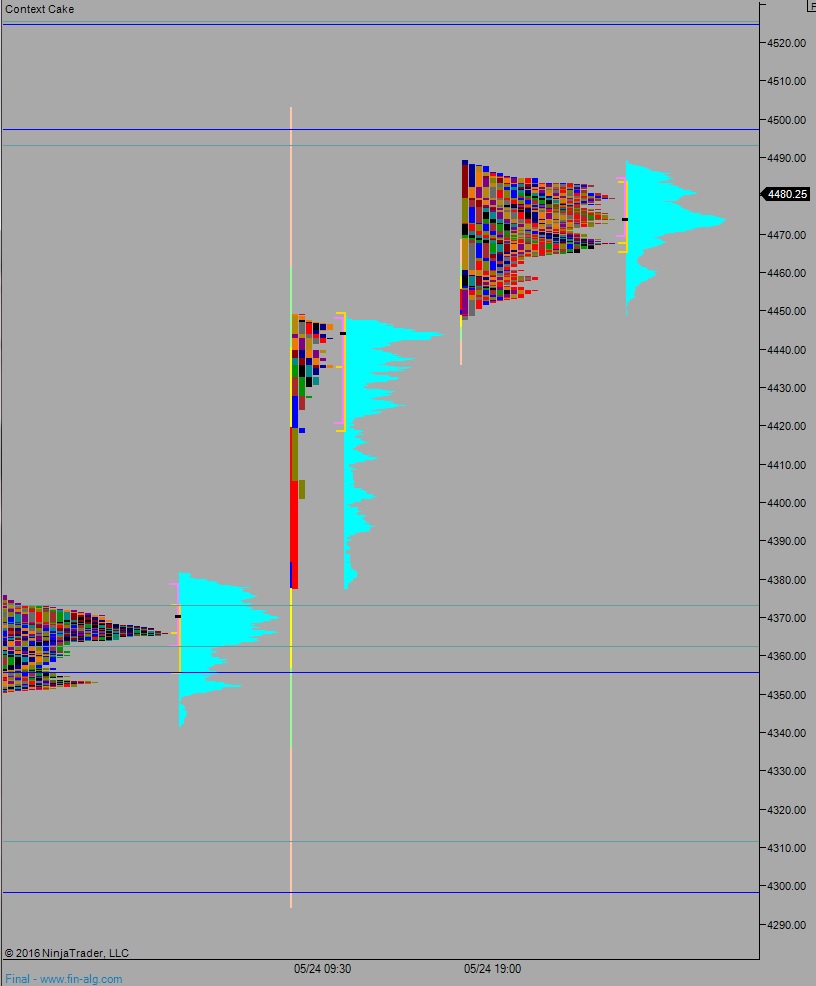 Volume profiles, gaps, and measured moves (zoomed out)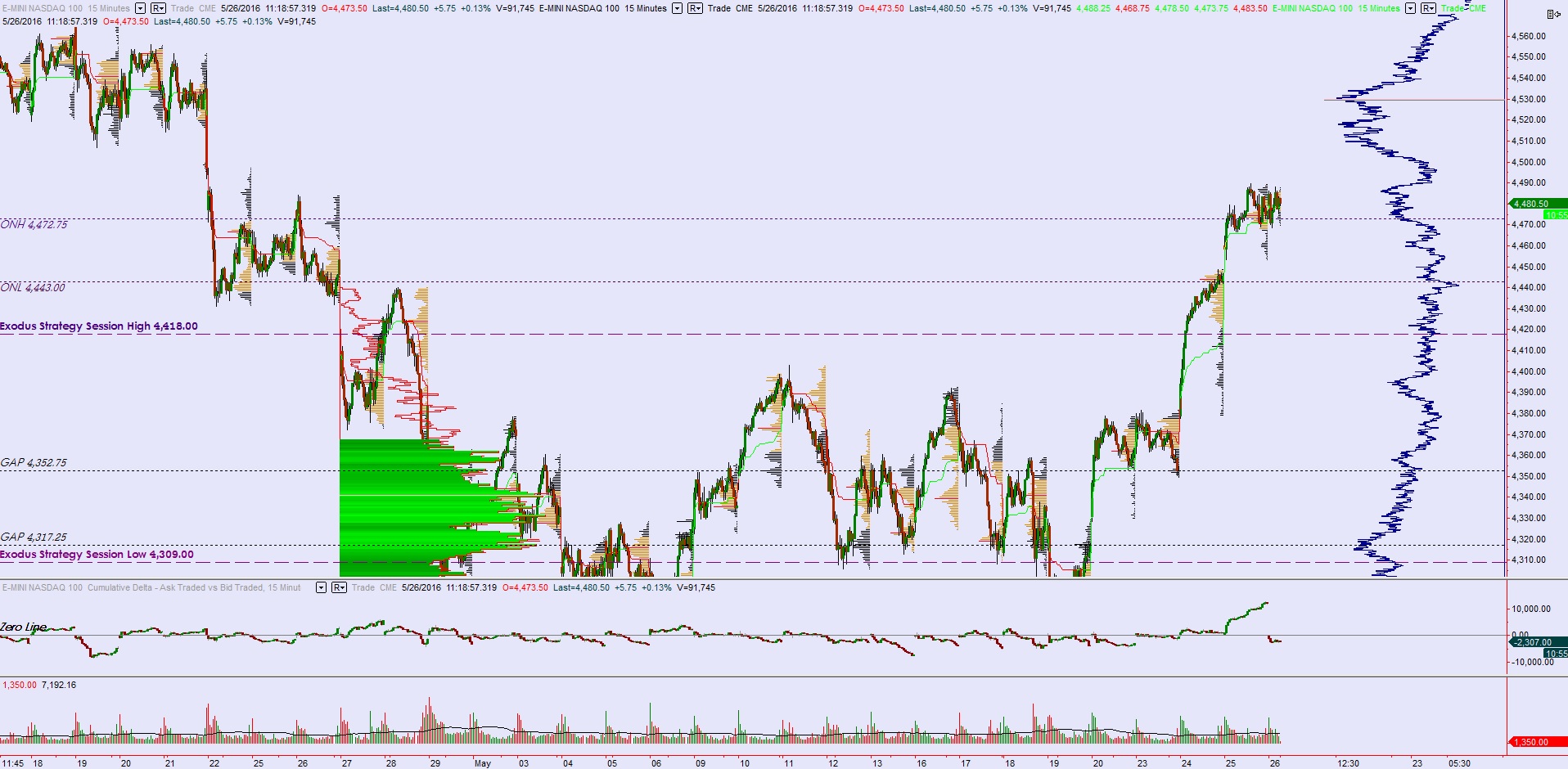 TUNES:
Comments »