NASDAQ futures are coming into Wednesday gap up after an overnight session featuring normal range and volume.  The Globex session was balanced, holding the range set yesterday during regular trading hours.  At 7am we saw an uptick in MBA Mortgage Applications, the index was negative on the last read [act. 2.9% vs -2.4% prior].
Also on the economic docket today we have House Price Index at 9am and Crude oil inventory data at 10:30am.  Janet Yellen will be on Capitol Hill for a second day, this time testifying to the House Financial Services Committee about monetary policy at 10am.
The BREXIT vote is tomorrow.  The market tipped its hand Sunday night, reacting as emphatically as it did to bookmakers offering better odds the voters will choose to remain part of the EU.  The reaction made it clear the market, overall, is waiting for this uncertainty to settle before choosing direction.
Yesterday we printed a neutral day.  Price opened gap up, drove higher briefly, went range extension down and closed the overnight gap, then pushed up through the range to go RE up, then settled back on the daily mean.
Heading into today my primary expectation is for buyers to make a little push off the open, a squeeze up to MCVPOC at 4425 before sellers come in and work the overnight gap fill down to 4400.75 and two way trade ensues.
Hypo 2 sellers work into the overnight inventory and close the gap down to 4400.75.  Look for responsive buyers down at 4393.75 and two way trade to ensues.
Hypo 3 a rally takes hold, pushes up through 4425 and sustains trade above it, setting up a move to 4442.25 then 4449.25.  Stretch target is open gap at 4458.50 .
Hypo 4 liquidation takes hold, pushes the market down below Monday's low 4885 and closes the weekly gap down at 4359.
Levels: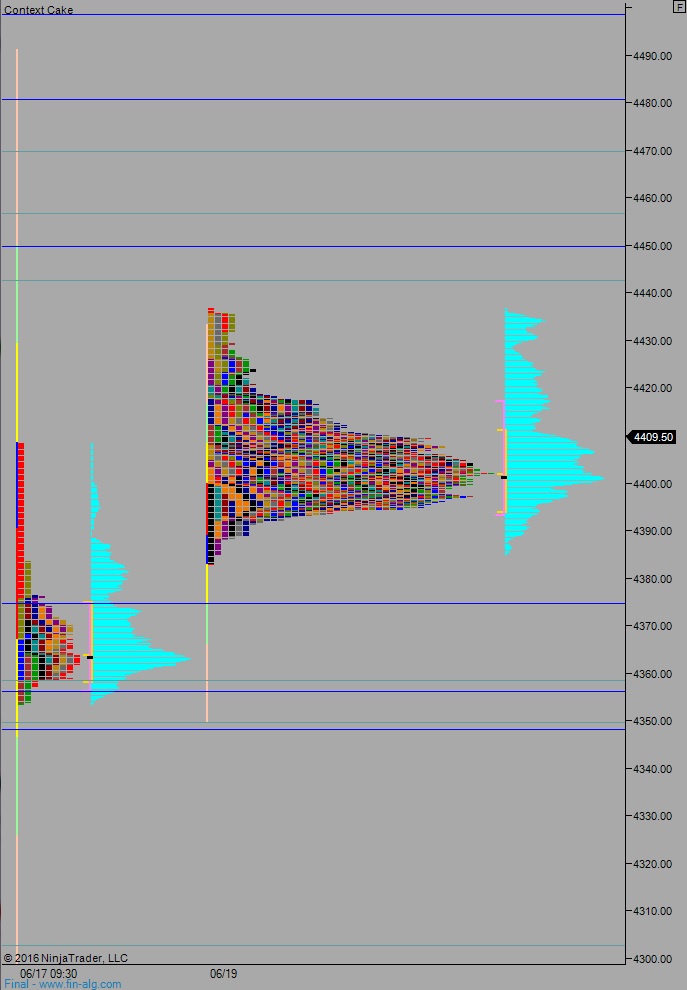 Volume profiles, gaps, and measured moves: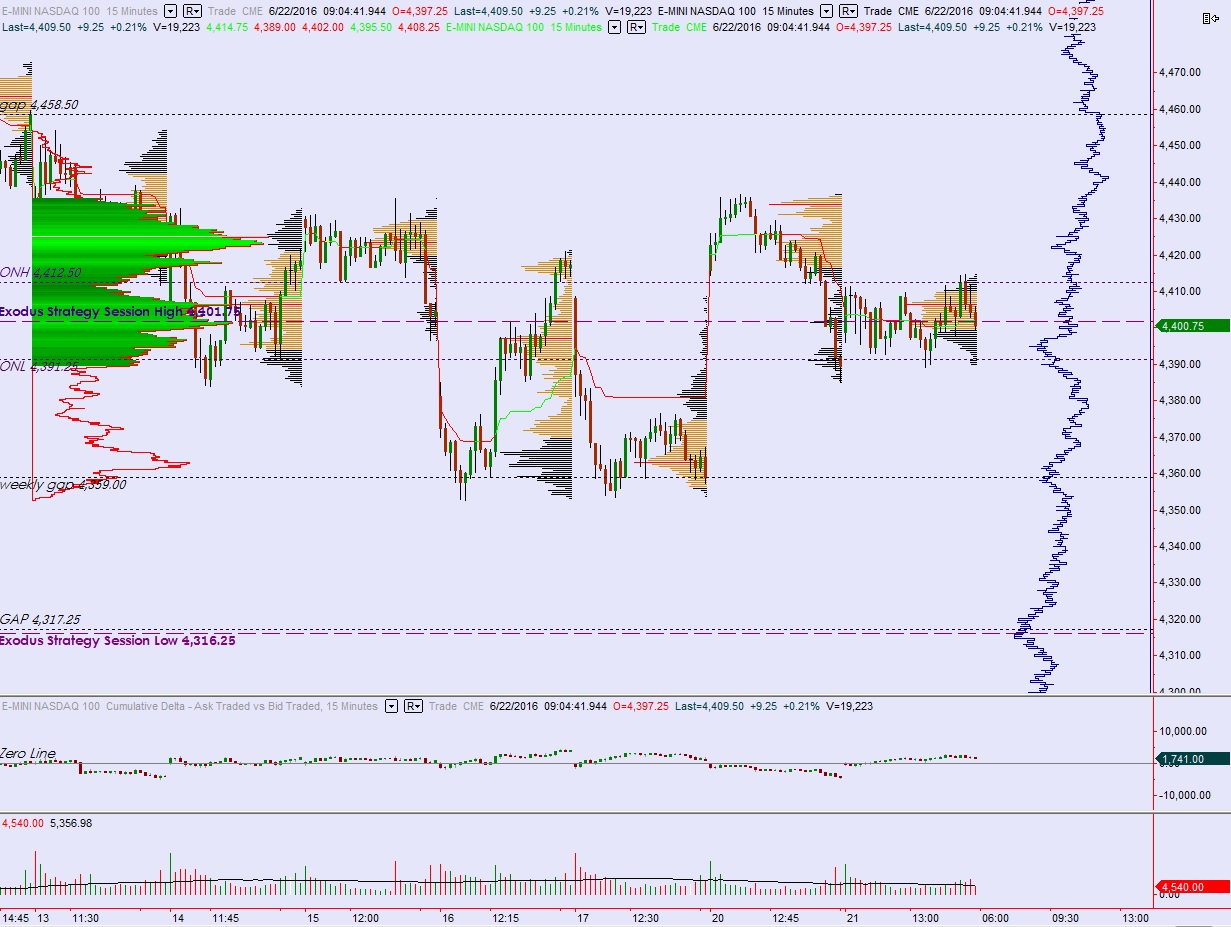 Comments »