The 79th edition of Exodus Strategy Session has been completed, and after reviewing all the data, there is not much to go on.  Models are coming back neutral.  The only standout context heading into next week is what we saw in market rotations last week–investors abandoned safe haven sectors in exchange for allocations slightly higher up the risk profile, check it out: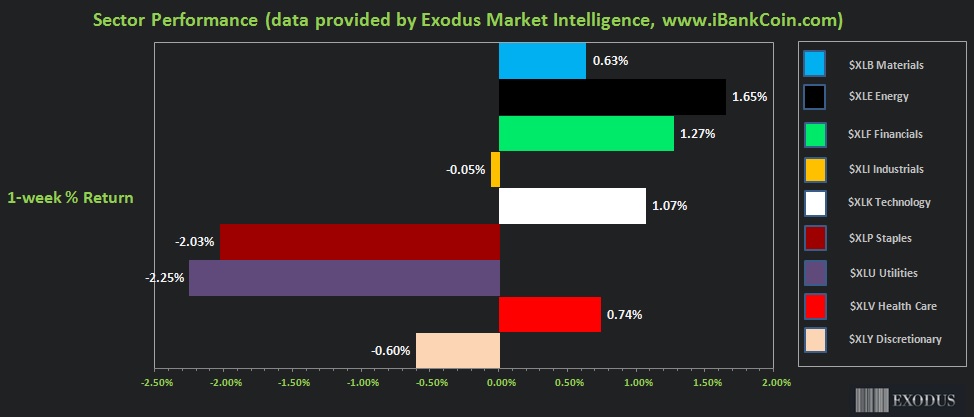 There are a few other nuances that may tip the market's hand next week.  They're covered in the Strategy Session.  I elaborate on it a bit more, but basically we can also watch the NASDAQ transportation index, which has been a decent tell in the past.
You can also attend this week's Boot Camp because we're all going to put our minds together and hash out exactly what's going on inside the market during the week-long seminar.  Here's the link if you haven't signed up yet:
http://ibankcoin.com/bootcamp/
If you decide to roll solo, taking the markets on via your own device, I understand.  Be sure to check in with my morning reports.  We'll take it one day at a time.
Comments »