Yellen and her league of bankers have done a good job of talking down any likelihood of a rate hike this week.  30-day Fed Fund futures [say that 5 times fast] are pricing a 97.7% probability rates stay unchanged this Wednesday: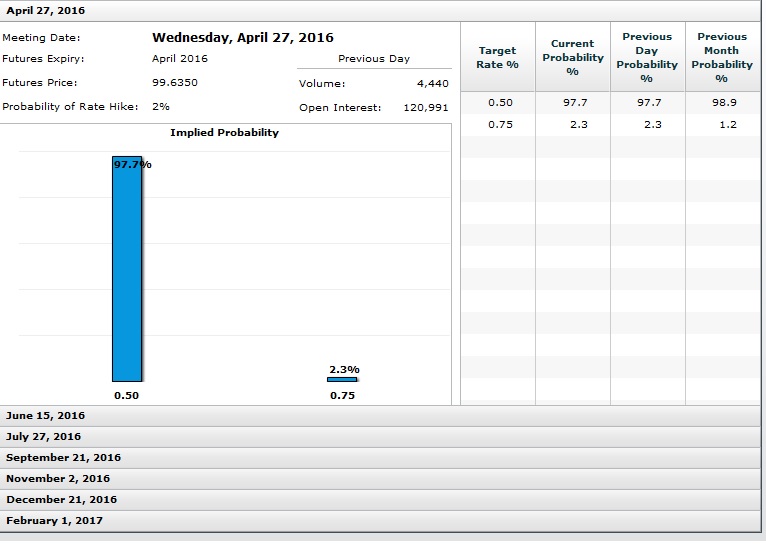 Nevertheless, market direction will be revealed after the 2pm announcement, like it always is, when the algos send an EKG pulse through the marketplace.  It's like sonar.  It blasts out, reads the sea bed [resting orders] then determines direction for the next 2-4 days.  The more times you trade through it, the better you get at joining the winning team.
While we're all at the mercy of our algorithmic overlords, there are still some subtle clues to glean from the financial complex before it all goes down.  I have highlighted those little nuances in this week's Exodus Strategy session, which I just published.  It comes complimentary with our software, so members be sure to check it out!
Should a hike somehow be revealed, everyone will be crushed.  Their faith in the continuous dialogue coming from The Fed will be shattered.  Chaos will ensue–riots in the city center, bank runs, cats and dogs living in harmony!
But it probably won't happen so enjoy a nice clamato on this springtime Sunday and chill baby, chill.
Comments »