Since there were free Exodus trials happening last week, and the general population was invited to explore the laboratory, it is publicly known that the system's mother algo flagged hybrid oversold for the first time in 2017 last Wednesday.  A cursory glance at the statistics of this algorithm reveal that its prowess kicks in on the tail-end.  That means you have, all of you have the opportunity to participate in a cycle that has historically rewarded investors well.
Bear in mind, and do so with any statistical edge, past performance is not indicative of future results.
Moving on, from thick beneath the cloud deck protecting Michigan, a state surrounded by fresh water reserves unmatched worldwide, mother ship has traveled deep into the Exodus machine to gather and parse its most relevant signals and update the IndexModel.  Said model remains neutral, therefore the good scientists at iBC labs fully assuage all forecasting responsibility to the Exodus algorithms, which point higher.
There are some contextual concerns heading into the final week of the final month of the first quarter under our new authoritarian regime.  For the past month, as we sashay along all-time highs, sector rotations have favored Utilities, a space anything but intended for the risk tolerant: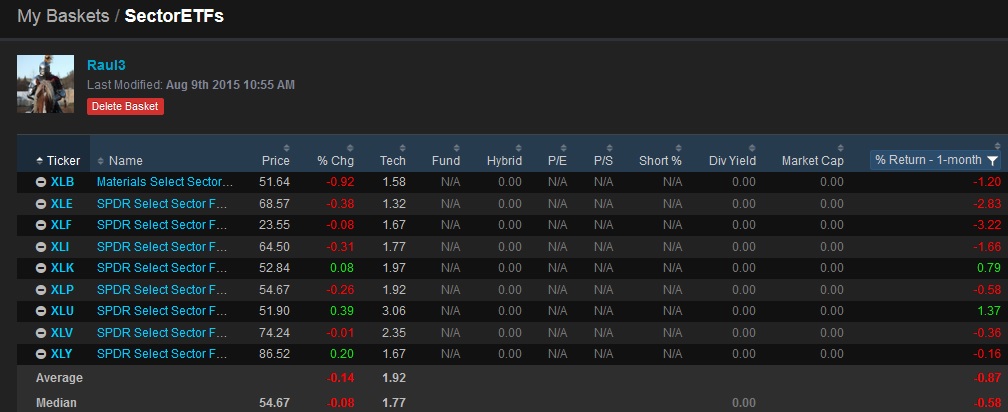 $XLU is the ticker symbol for Utilities, in case you are new to sector ETFs.  The only other index managing to stay positive over the same duration was Tech.  Sector rotations are flashing caution, yellow lights.
Next, the NASDAQ transportation index printed a failed auction several weeks back and lost the low end of its recent range.  This may settle down for a week or two, but unless bulls can negate the failed auction, it remains a risk point going forward: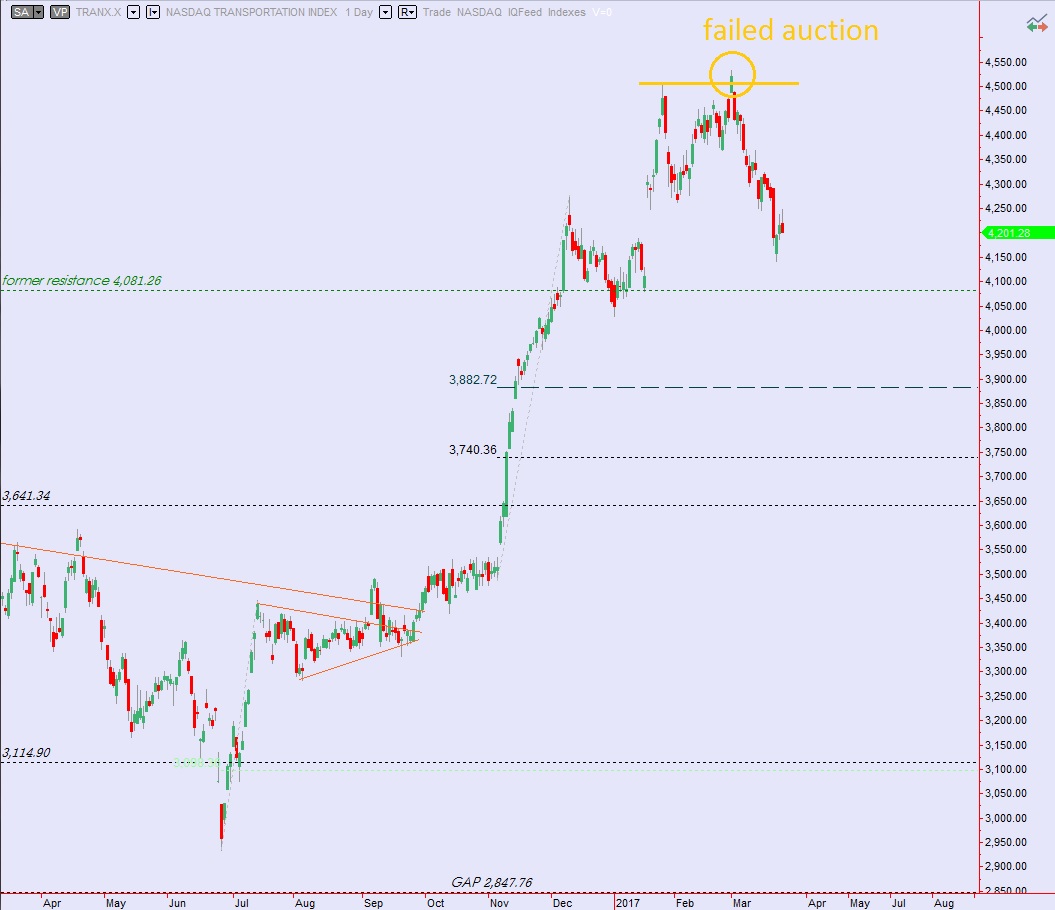 On that same note, and occurring in a more subtle but disturbing manner, NASDAQ futures also printed a failed auction.  This one happened Tuesday morning, just before the trend day down.  This failed auction exceeded a swing high (all-time high) made during extended trading hours.  Typically, a swing made during extended trading hours is not to be trusted.  It is likely to be re-tested during regular trading hours.
When it was tested last Tuesday, the auction went silent.  No bidders.  It had failed.  Until buyers negate the failed auction on the NASDAQ, it remains a risk point: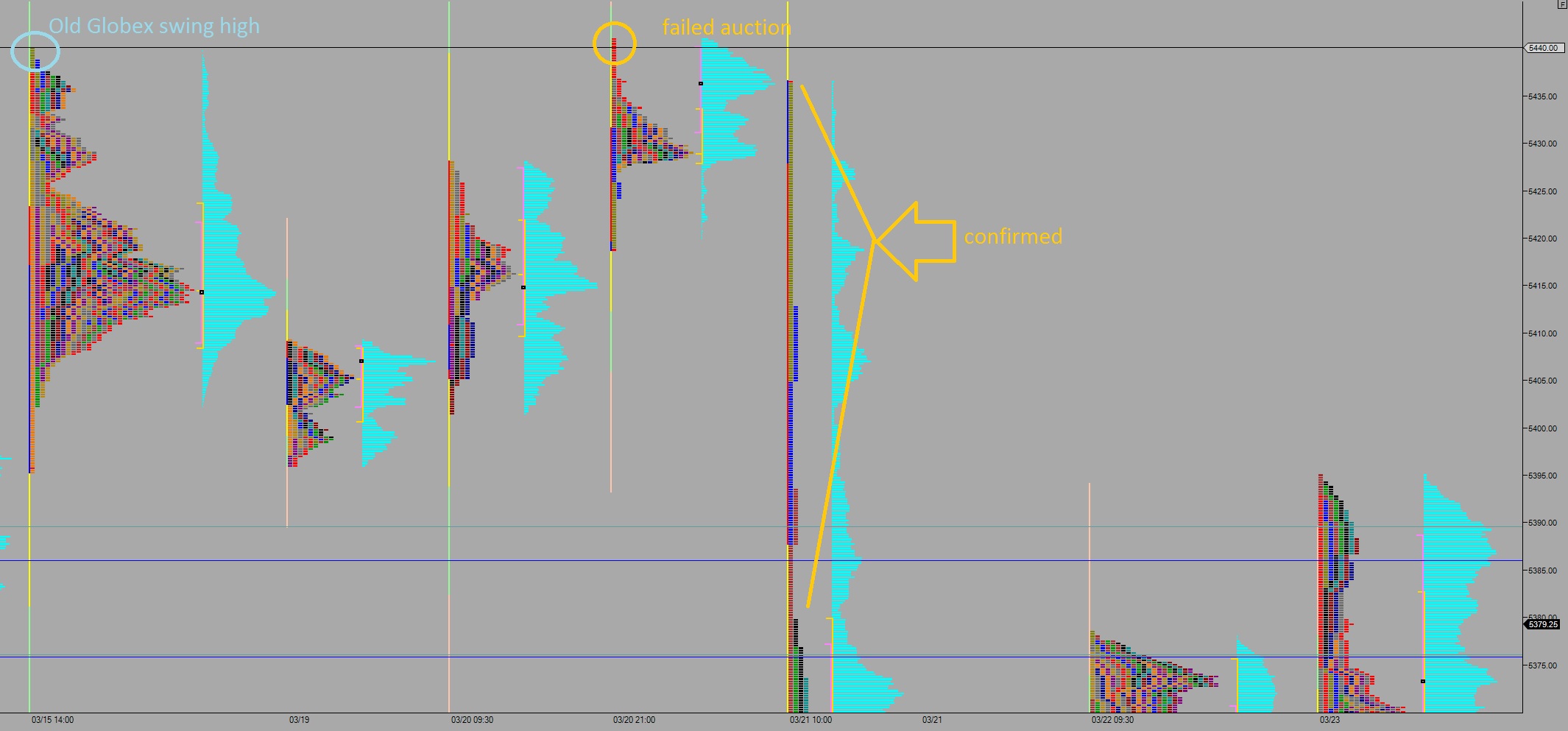 So while Exodus is nudging us to remain bullish through April 12, damn near to tax day, it is to be done with full awareness that some sketchy stuff is happening in the markets.  Keep an eye on your risk and be ready to stop out if proven wrong.
It is with all these factors in mind that the good folks at iBankCoin laboratories issue our bullish outlook for the upcoming week.  Distinguished members of Exodus, it is with humility and honor that the 124th Edition of Exodus Strategy Session was produced.  It is live now, go check it out!
Comments »