To some, the market looks like it is hardly worthy of the unprecedented gains being achieved during these last 5 years.  Yet here we are, plugging higher nearly every week.  The complications inside the market are all operating smoothly, with very few reasons for concern.
There was some dispersion last week.  It is visible when you view the 1-week performance of each industry.  This is an easy thing to do inside Exodus.  A few clicks of the mouse reveal a bit of weakness below the surface of strong indices:
But then there is this mind-blowing, non-stop rally in semiconductors.  This is the real deal.  All those promises made back in 1999 about our lives being changed by computers and the internet are coming true and it is going to take billions-and-billions (extra Trump) of semiconductors.  Just look at the semiconductor chart: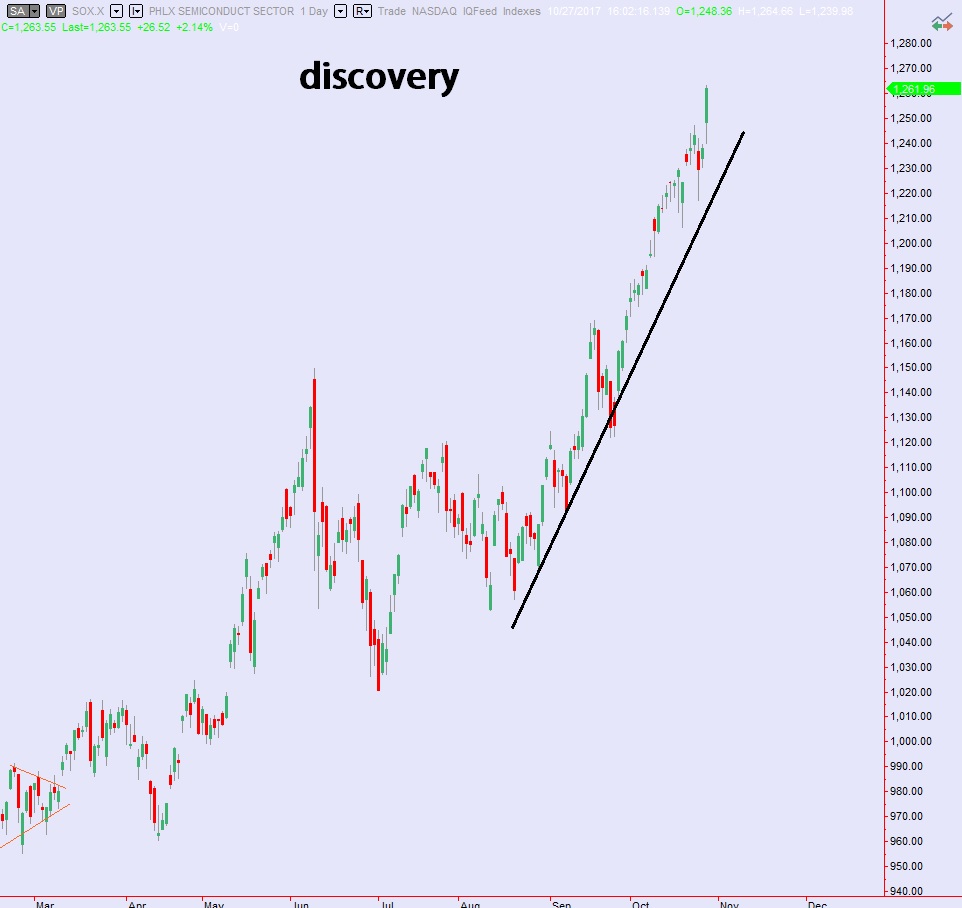 Anyhow, our job is only to take life one week at a time.  And we take each week one day at a time.  According to the objective way we evaluate the stock market every week, the IndexModel, according to the model we are bullish.  Expectations are not extreme.  All we are looking for is a calm drift, perhaps with a slight upward bias, out through Halloween and into November.
Distinguished members of Exodus Market Intelligence, the 154th edition of Strategy Session is live, go check it out!
Comments »