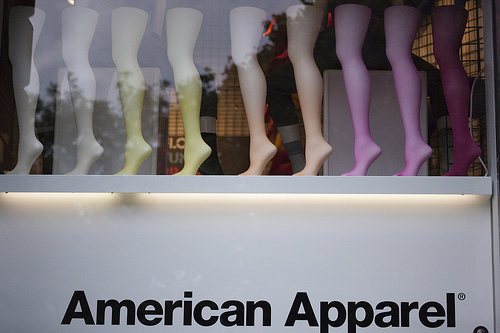 Last week I wrote a piece about the price action we've seen in American Apparel stock recently and implored you to consider these price levels as an opportunity to enter the name.  As you know, I'm currently long the APP.  However my position is only 1/3 sized as I used the recent strength to lock in some profits.  Since then I've patiently waited for an opportunity to get my size back on.
]It's important when adding to an existing position to consider the risk of the added piece, and how it pertains to your entire position.  That is why I like to have a clear, defined setup for reentry.  Last week we talked about seeing how APP traded around the $1.30 level.  What drew my attention to the level was my 33 ema, which is for all intents and purposes my center of the universe.
We often discuss price levels, but what exactly do we look for to determine the opportunity a support level presents?  For me, it's having a clear definition of where to say, "WRONG" click.  That level was established today by the long tailed daily candle, to be ~ $1.27.  Taking a look at the chart we can see buyers rejected prices attempt to head lower by reacting to the advertised sales prices with aggressive buying.  The long tail is the footprint they left behind.  I've stripped my chart down to only the 33ema to emphasize what I'm watching: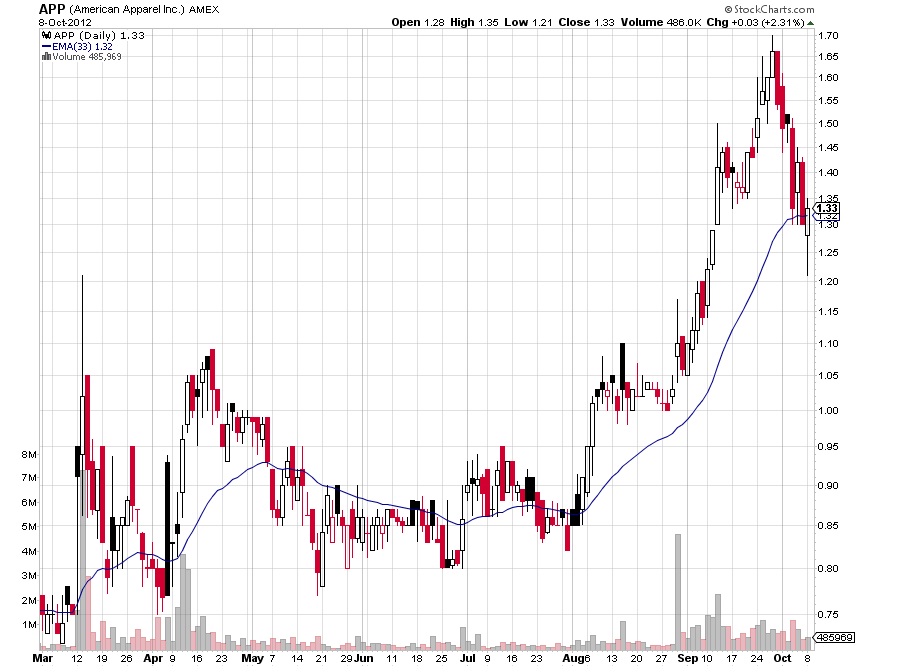 Tomorrow, should the overall tenor of the markets be turnaround Tuesday-esque I will be adding to my position.  I continue to implore you to keep the name on your radar.
Comments »