Here we are, at the end of a short month and what a ride it has been these last few days of business.  Things certainly have busted loose in the indices, where we're seeing the largest ranges of the year.  This type of volatility makes for a higher risk/reward environment.  With that in mind, it's important we have levels in mind as guideposts to the overall context and stance of market participants.
Clearly the most important level to keep in mind today is 1516.  This price level is the confluence of the selloffs VPOC, yesterday's rally VPOC, and where we closed out the session.  Both forces have made themselves known near this range, and who wins out the battle going forward gives us insight into who is best dictating the direction of this tape, the buyers or the sellers.
I have a close target to the upside at 1522 because I'm giving sellers the benefit of the doubt since they've managed to string together a lower high, lower low.  If you can hammer lower high lower low and vice versa into your mind, you're a long way to understanding momentum trading.  Back to the tape, sellers managed to accomplish this, but should buyers disrupt the pattern today by capturing 1522 it could put us back into a sideways chop.  Chop isn't ideal, but it allows individual longs to work.
This morning I'm looking for sellers to try and reassert themselves.  I'll be on the lookout for reactive buyers at 1515 (globex low) then 1511.  Should they not show up, I expect sellers to hammer us back down to 1504.  I'm looking for range compression.  They key is where the compressed range builds value.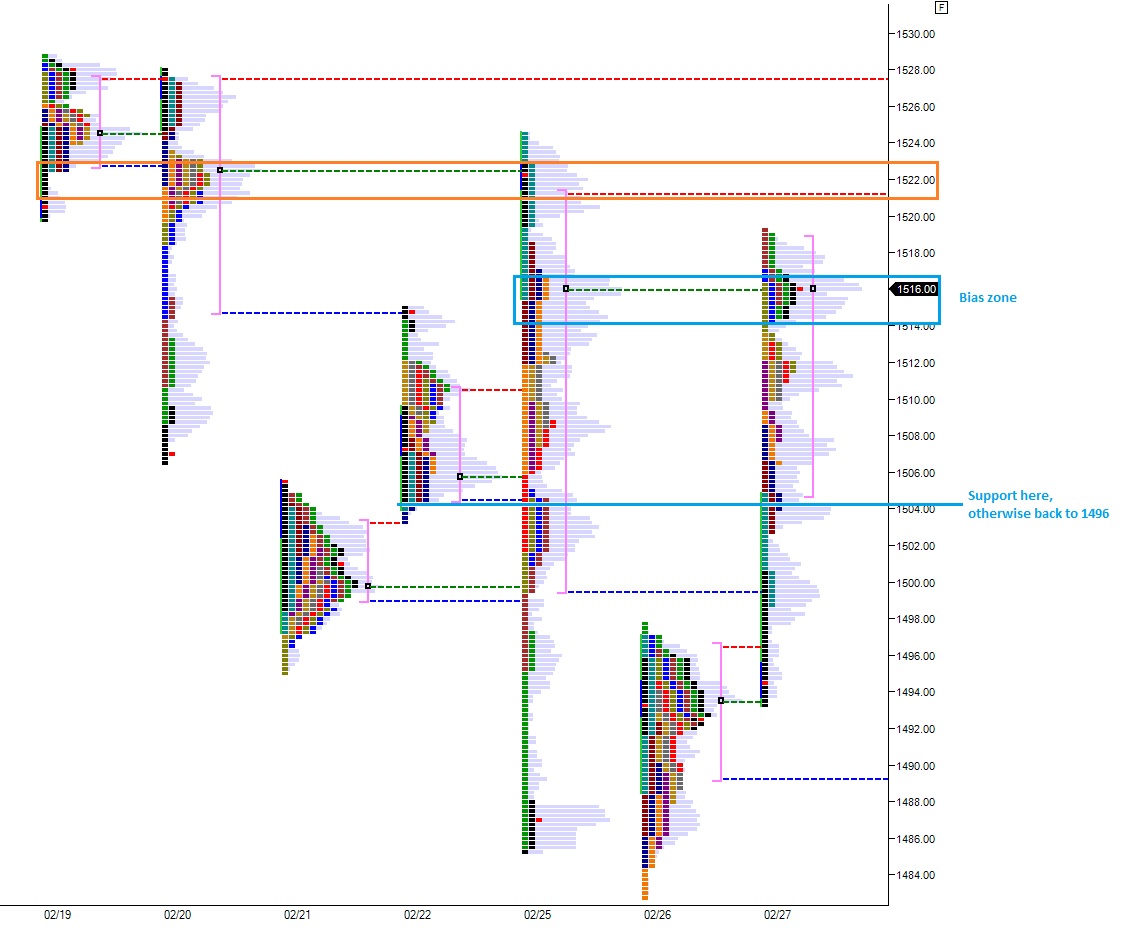 Comments »