It is well past the time of day when I normally conduct financial research, and earlier I subjected myself to 75 minutes of hatha-style contorting.  Pair that with intermittent downpours of hot rain, and the act of preparing this Sunday's Exodus Strategy Session was a bit of a sluggish go.  It's still solid research.  When I began publishing my findings into Exodus, I was met with an issue at the private entryway behind the paywall enjoyed by iBC elites.  Perhaps The Fly has revoked my access card.  In any case, I was forced to make an executive decision to put the report live outside the paywall, in the ghettos of iBankCoin where public conversation regularly drifts to violence and impulse.
Therefore you have, you all have unfettered access to my weekly research.
For the c-suite types roaming about these back allied streets, who need to return to turning tricks or whatever it is you all do, the executive summary is sufficient reading.  It sums up, in as few words as needed, what I expect to happen over the next five trading days.
Enjoy this 235th edition of the Strategy Session on the house, gyarrrr.
Raul Santos, May 19th 2019
—————————————-
I. Executive Summary
Raul's bias score 3.08, neutral.  More chop.  Look for price to mark time via volatile price action that accomplishes little directional discovery.  Watch for the third reaction after the FOMC minutes Wednesday afternoon to provide direction into the second half of the week.
II. RECAP OF THE ACTION
Big gap down into Monday for the second consecutive week. Monday closed week but the rest of the week was spent discovering higher prices.
The performance of each major index is shown below:

Rotational Report:
Rotation into risk averse sectors
slightly bearish
For the week, the performance of each sector can be seen below: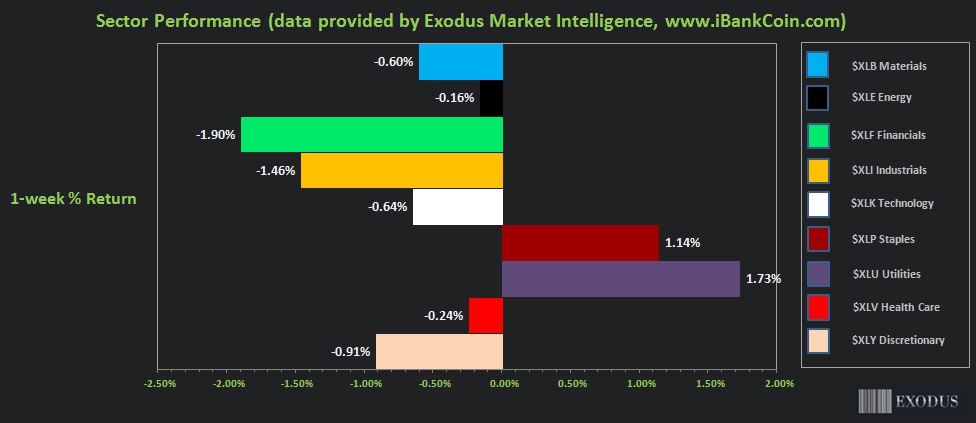 Concentrated Money Flows:
Exodus [PPT 2.0] streamlines how we can research the individual behavior of each industry and how it pertains to overall market sentiment.
Using the Industries screen, we can filter for the Median Return [1 week] of each industry.  I have established an arbitrary -/+ 3% cutoff for qualifying industries of interest.
Money flows skewed bullish in a subtle way, with many key driver industries populating the positive side of the ledger.
bullish
Here are this week's results:

III. Exodus ACADEMY
Still on the bearish side of  'Hybrid Chg %'
I have found it extremely useful to monitor the 'Hybrid Chg %' column on the Historical tab, which is found under the Market drop down menu.
That big -12.15 reading printed on March 22nd dropped off page 1 last Tuesday.  Then Friday May 3rd, Exodus printed a big plus 10.
But only a few short days later an even bigger negative 10 hit.
The data point is yet to be taken out, despite some conviction buy days Wednesday and Thursday.
CAUTION
Note: The next two sections are auction theory.
What is The Market Trying To Do?
Week ended searching for buyers.
IV. THE WEEK AHEAD
What is The Market Likely To Do from Here?
Bias Book:
The following biases were formed using basic price action and volume profile analysis. By objectively observing these actual attributes of the market we gain a sense of the overall market context. To quantify the effectiveness of this approach, each of the 4 equity indexes (/ES, /NQ, /YM, and /TF) has been assigned a fixed long/short target using a standard 14-period ATR. Each week there will be an outcome of win, loss, or timed stop on all four indexes. The first bracket level hit is deemed the winner in the event that both sides are tagged. This will be tracked and included in the Exodus Strategy Session.
Here are the bias trades and price levels for this week:
[Note: All levels are as quoted on the front month future contract (currently June 2019) by the IQFeed Data Servers. Prices may differ slightly from your data provider. If you do not have a platform which provides real-time futures quotes, please click here for a free (but limited) alternative.]

Here are last week's bias trade results:

Bias Book Performance [11/17/2014-Present]:

Compression Watch: Semiconductors fall back into balance, Transports balance out
Markets fluctuate between two states—balance and discovery.  Discovery is an explosive directional move and can last for months.  In theory, the longer the compression leading up to a break, the more order flow energy to push the discovery phase.
We are monitoring two instruments, the Nasdaq Transportation Index and the PHLX Semiconductor Index.
Transports seemed to find buyers below the key support level lost two weeks back, and the index now looks to be back in balance.
See below: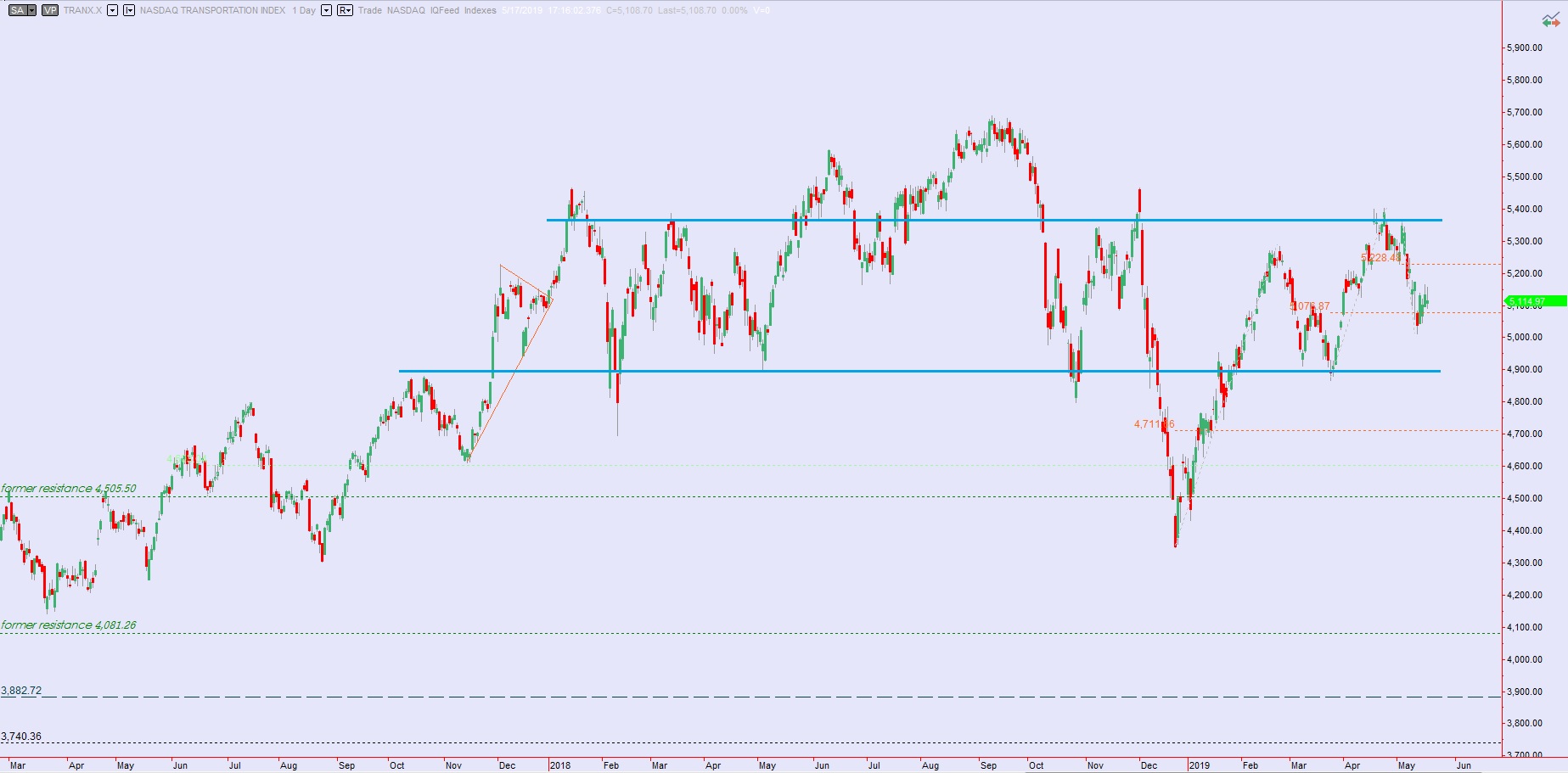 The semiconductor index lost a support level we expected to hold and are now back inside a wide balance area dating back more than a year.  Expect the levels slightly lower to behave like a magnet for price.
See below: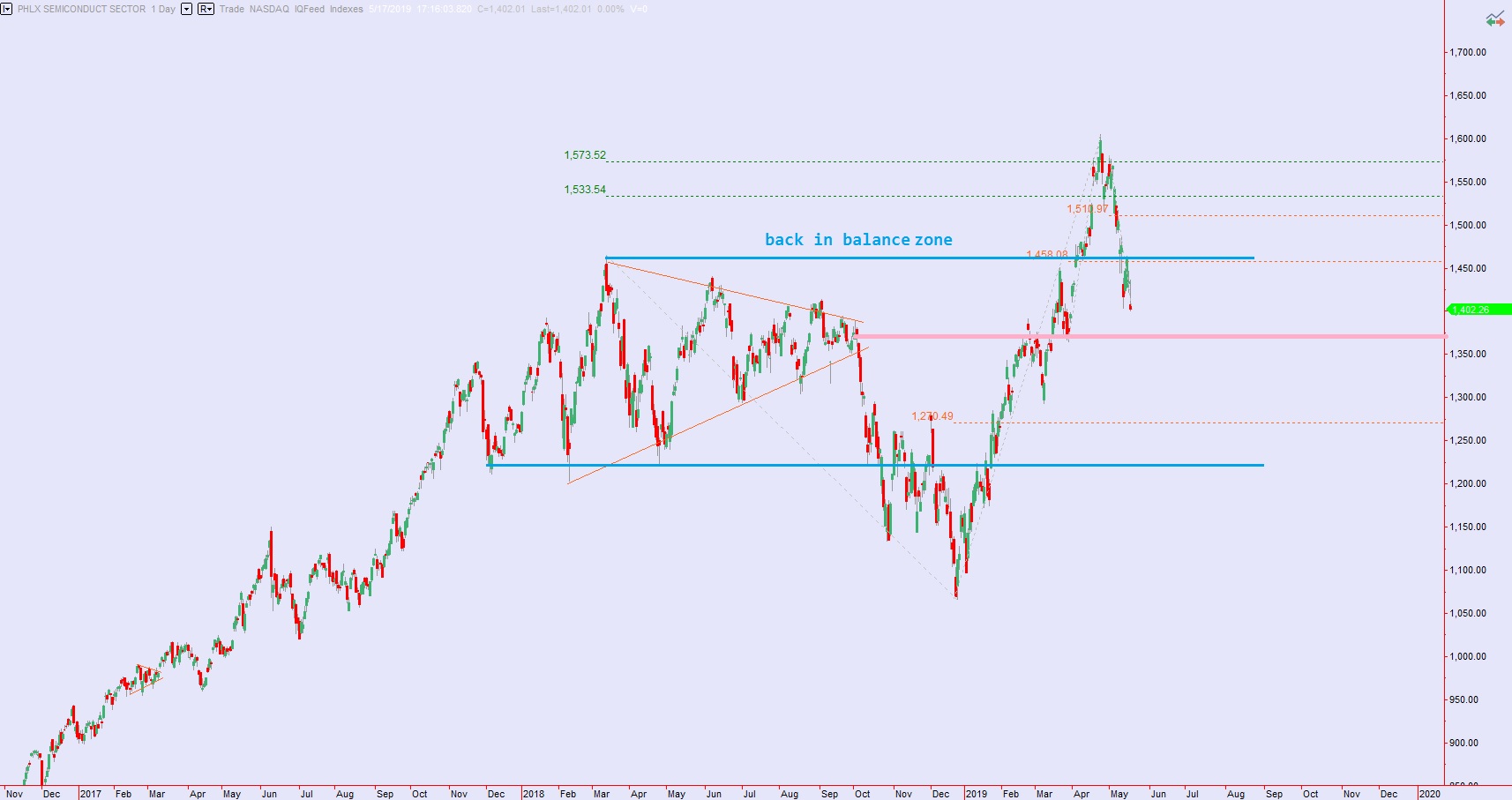 V. INDEX MODEL
Bias Model: neutral
Bias model is neutral for a second consecutive week after six consecutive bullish weeks.
Here is the current spread: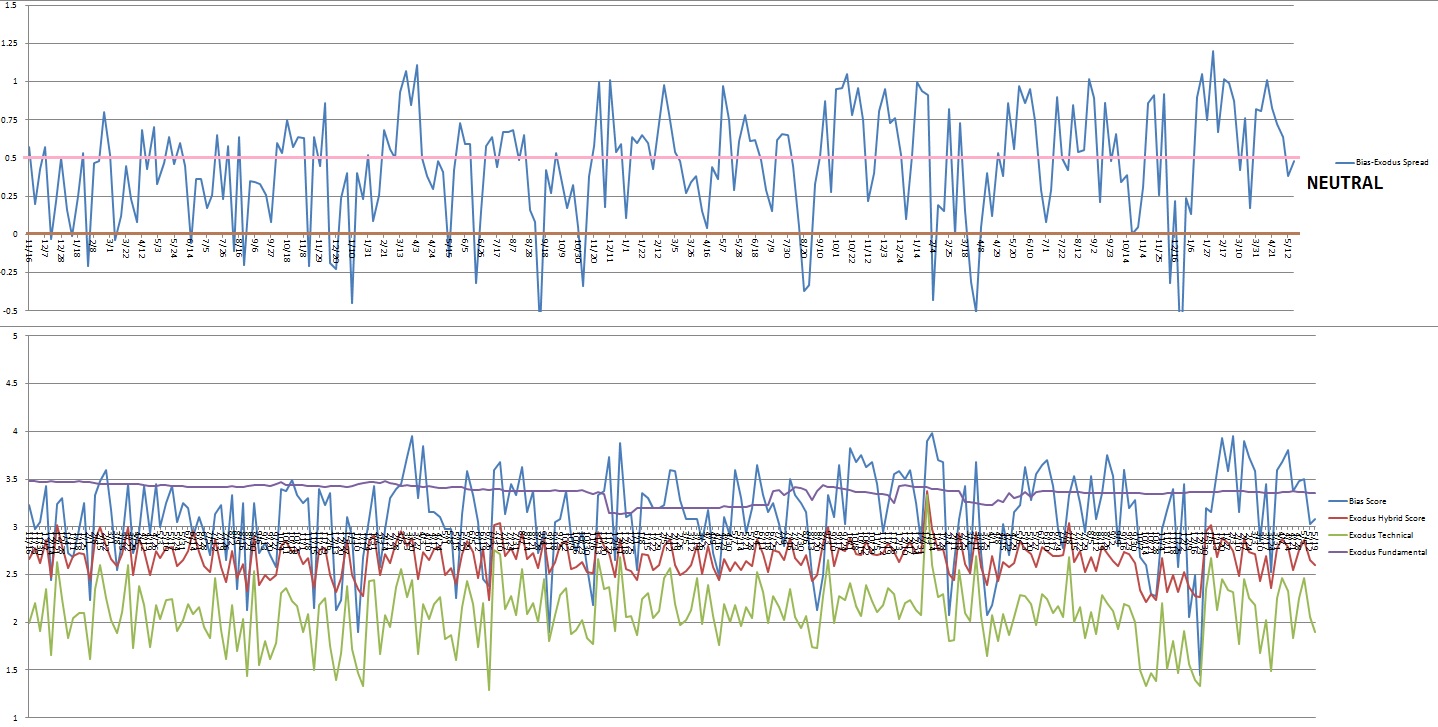 Vi. QUOTE OF THE WEEK:
"Pay attention to what's in front of you—the principle, the task, or what's being portrayed." – Marcus Aurelius
Trade simple, handle every trade at your best
If you enjoy the content at iBankCoin, please follow us on Twitter