A bit of context.  There is a Canadian guy who inherited $2.5 million dollars from an uncle and took to trading it on the internet in an unabashed, ultra-violent manner, mostly via low-probability options bets, literally wearing a fucking wolf mask whilst doing it.
As you can imagine, his account slowly dwindled away.  Then, he made his last stand—a final trade of sorts—do or die via some Apple puts into the Tuesday earnings announcement.
His twitter handle is @FSComeau and the hashtag of reference is #thefinalyolo.
There is a long reddit with his backstory, but the link does not seem to be working.  Here are some screenshots of the details I've deemed pertinent: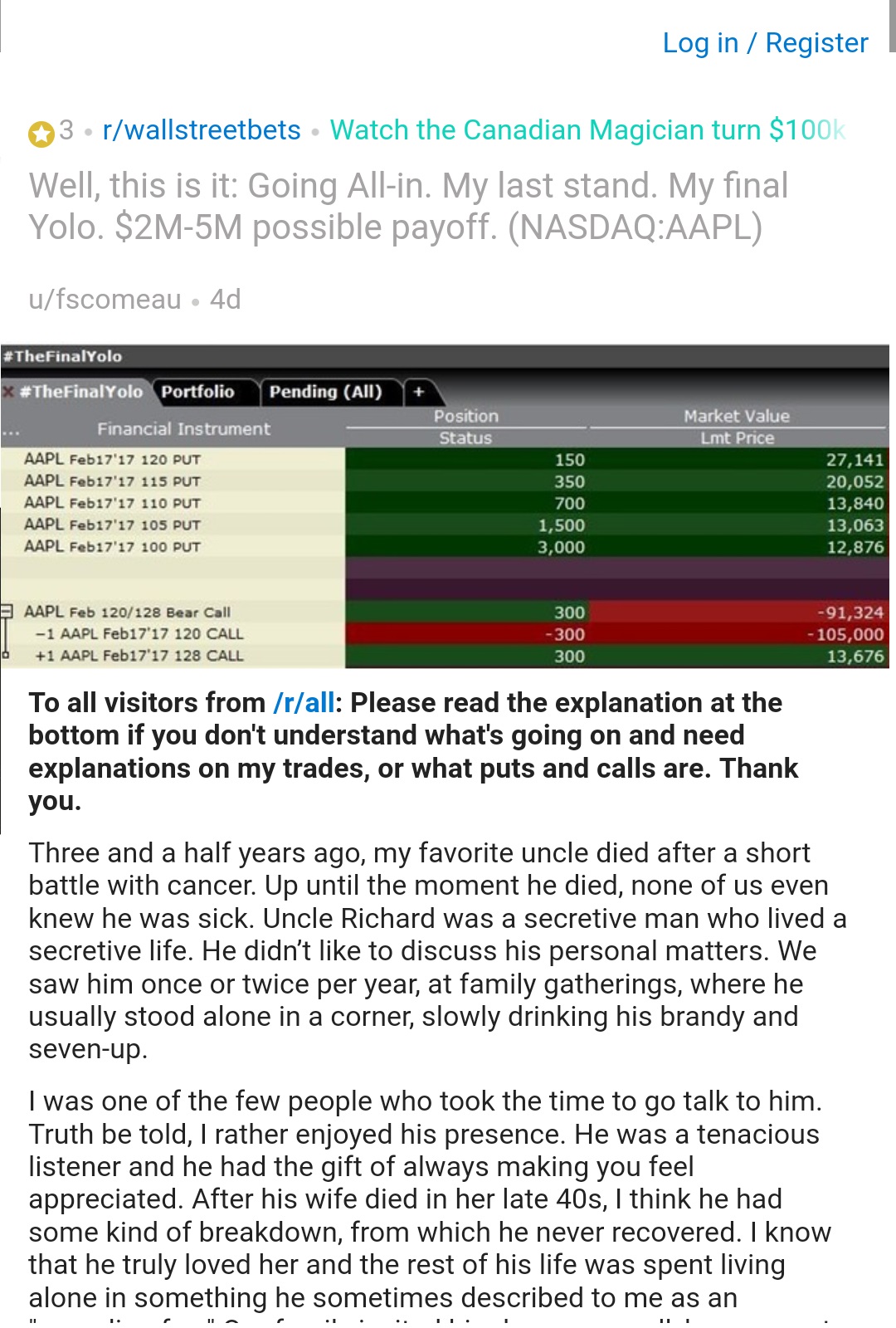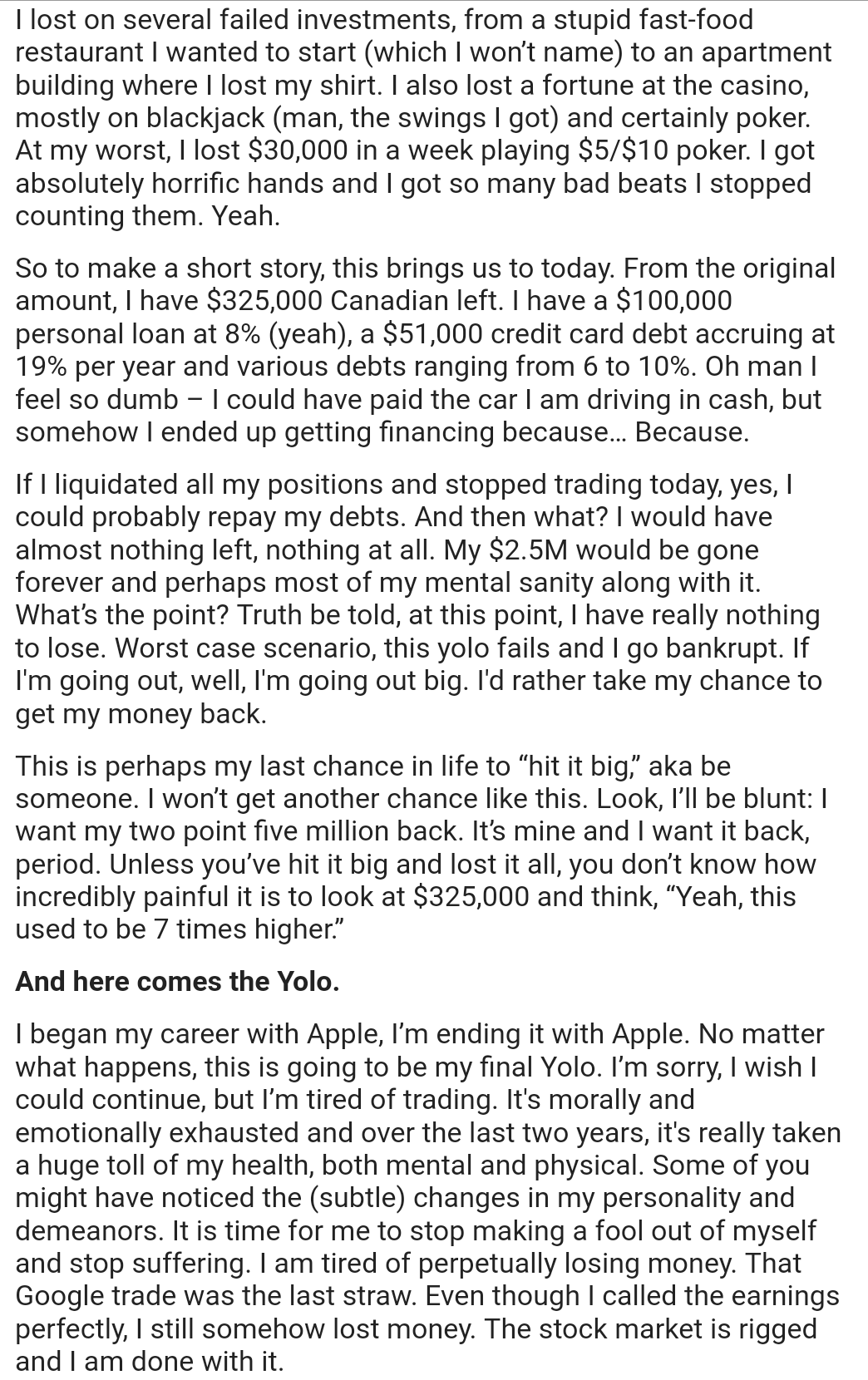 I'm not going to pile onto this guy.  He probably feels pretty shitty right now.  Shares of Apple are ripping tits after hours and even if the move reverses, he bought puts and as anyone whose ever gambled on earnings with options knows, the premium tanks after earnings even if you call the direction properly.  Like you need some seriously massive move to happen for those stupid options to make money.
So we shall assume #thefinalyolo was a bust, RIP @FSComeau.
But I want to to burn one of his sentences into your brain:
"I'd rather take my chance to get my money back."
If you ever hear your internal dialog blurb out that nonsense, chain yourself in the cellar for the next 3-6 months until your sanity returns.  Preferably in a straight jacket so you can't hurt yourself.
It's not your money to get back, you lost it. You're playing with a toxic mentality.  Any gambler, speculator, will tell you this.  Calling the market "rigged" is bonus insanity points.
Shares of $AAPL traded as high as $125.27 after hours after the company reports Q1 EPS $3.36 vs $3.22 Est., Sales $78.4B vs $77.38B Est.
If you enjoy the content at iBankCoin, please follow us on Twitter