Opening swing is an ongoing series where we review the opening swing for each day of trade in the NASDAQ futures and observe and discuss tradable opportunities.
The opening swing is a high and low that is set by the initial auction right after the market opens.  It is independent of time and is not the same as the opening range or initial balance.  The opening swing is the high of the first push up and the low of the first push down or vice versa.  It measures how far the Market On Open (MOO) orders take the auction right after the open.
This week is an interesting week to observe because we saw some big intraday moves as we grinded into option expiration.  One of the interesting characteristics of Monday and Tuesday was the inability or impatience of the market during the opening swing.  It seemed as if no MOO sell orders existed and the auctions were unable to set opening swing lows.  Instead price would set an opening swing high and then continue driving higher.  These were opening drives and without proper understanding of them a day trader can go bust rather quickly trying to fade them.
Wednesday presented the trade idea I have been envisioning, and it even came on the short side which was a bias I had for intraday trades this week.  Soon after the opening swing high was printed, too soon after, the market attempted to trade above opening swing and was quickly rejected.  It turned out to be the high of the day and if properly executed then all a trader had to do for the rest of the day was scale profits at logical price levels (like opening swing low, market profile levels we discuss in the mornings, etc.)  The influence of the opening swing levels was very clear Wednesday and was all the information you needed to properly trade the inaugural discussion from Janet Yellen.
Toward the end of the week, it was interesting to see how prior O/S levels affected trade.  I have already gotten too wordy.  Check out this week in the NASDAQ from the view of the opening swing.  If you are as eager as I am to trade this auction action, be sure to compare each day's opening swing to my morning market profile report for a comprehensive view of live auction theory application.
MONDAY: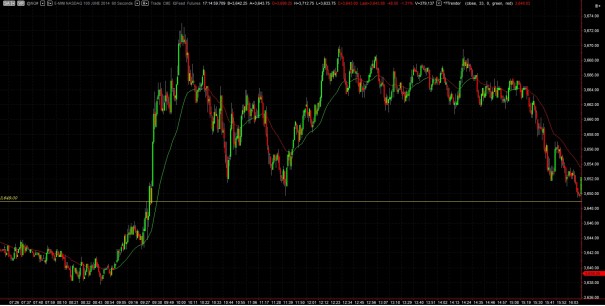 TUESDAY: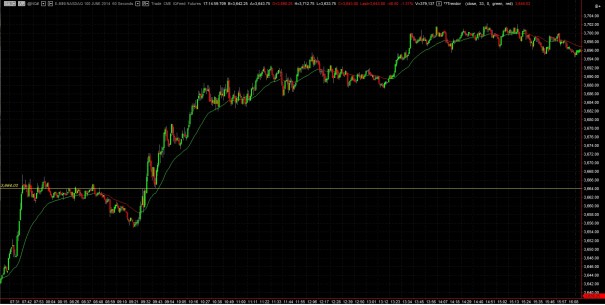 WEDNESDAY: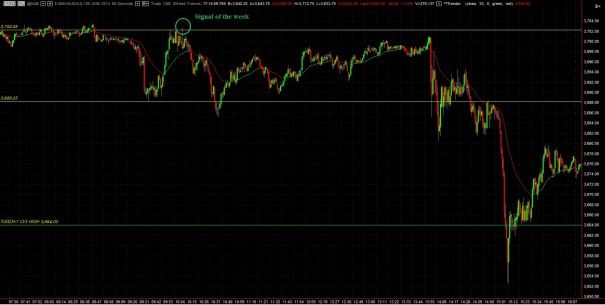 THURSDAY: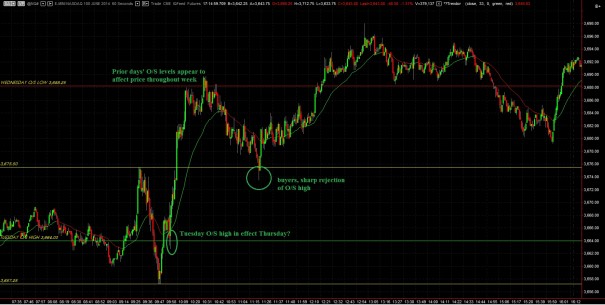 FRIDAY: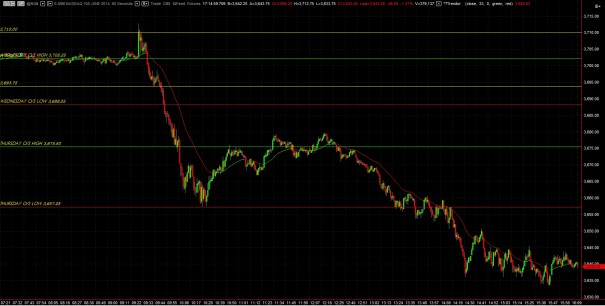 If you enjoy the content at iBankCoin, please follow us on Twitter