The S&P futures are lower by nearly 13 handles giving back most of the progress the bulls slowly accomplished since last Wednesday. There's been an above average amount of volume done and the velocity on this follow through move is higher than normal.
As I write, the bulls are attempting to stabilize price near 1642. This level marks the value area low of the lowest distribution from our recent 8/21 – 8/22 swing low. Failure to establish support here (trade sustained below this level) opens the doors for a retest of the swing low at 1631.50 which is a reasonable seller's target if we see a liquidation trade occur.
Should there be a full fledged panic liquidation lower, beyond the swing low, I will be looking for signs of buyers at 1623.75, the starting point of the 4th of July rally.
It's been a while since we've seen this fast of a move overnight, so I'm interested to see how it's received during the open. In terms of momentum, although rapid, we're already into the third dip. Bar complete liquidation conditions, this downward move is already long in tooth. The dynamic action also left plenty of unfinished business (incomplete profiles) in its wake.
A healthy, rational market could rotate higher and auction levels like 1650.75, the scene of the overnight breakdown and eventually and the low volume node at 1653.75. Eventually, it would come as no surprise to see a more thorough auction of the entire range from 1659.50 (very key level, lots of supply trapped above) to the 1653.75 level.
I don't have the technology to draw out these scenarios today, so you'll have to visualize them. But we can still give a reasonable expectation to seeing the market stabilize and properly auction the above levels if buyers are able to perceive today's pricing as a discount.
A gap and go situation although uncommon is possible today so use caution and predefined stops with any attempt to fade the market.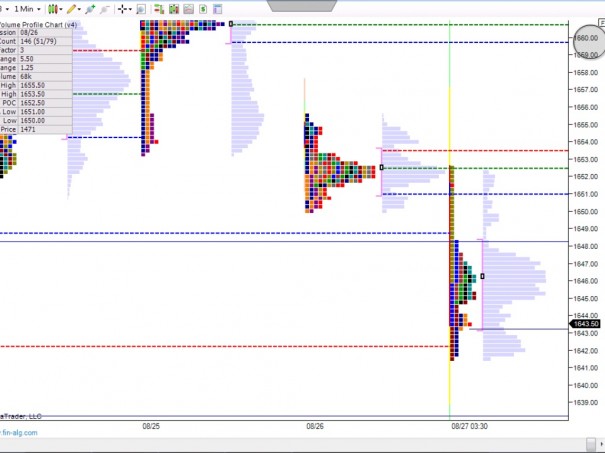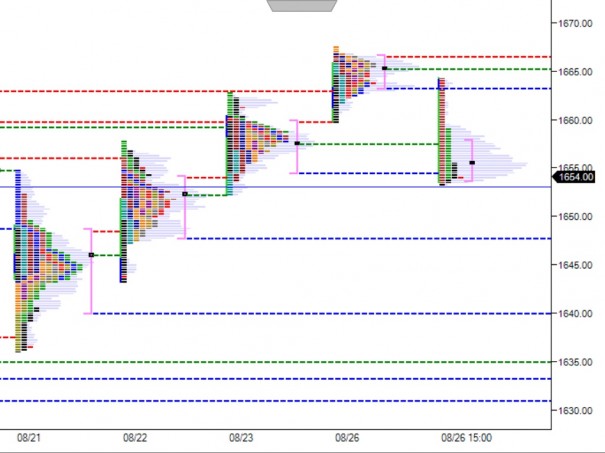 If you enjoy the content at iBankCoin, please follow us on Twitter