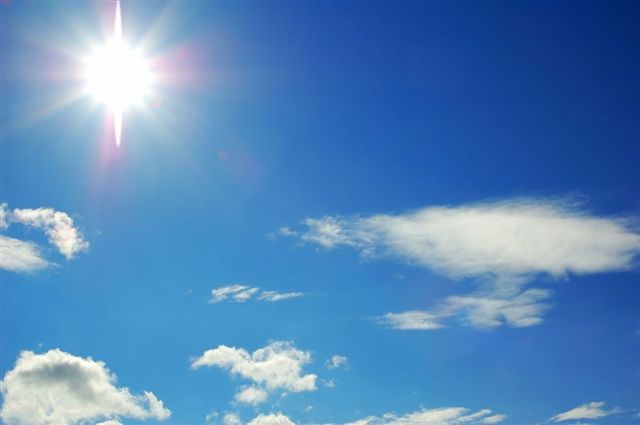 Today the weather in Detroit is a special kind of bleak where it rains all day but it's too cold to melt the snow.  It is the magic of pure Michigan in February.  I've seen February days more dreary then the line outside the 36th District.  Today ranks top three dumpy days.
So what can one do to lift the spirits and remember the sun?  Exactly, bank coin in solar stocks!  The sector is on a tear today.  There's a whole political theme behind these names, but you're better off pulling up the price charts for these names and sticking with the biggest winner.
I'm currently long FSLR, and after getting rolled on yesterday, it appears the damage never happened.  It was fake.  Coin can continue to be banked in these names.  Don't chase anything, as the names are volatile, but keep them on your radar this quarter as the sector is running.  Considering February is traditionally a weak month for the industry, this action suggests an unseasonably strong appetite for solar stocks.
Other names I like: TSL, SOL, JKS, and GTAT (which gets a little LED play too.  Unless LED makers abandon sapphire, which they might)
UPDATE: I stole this FSLR chart from Elizamae's archives, note the dick guillotine: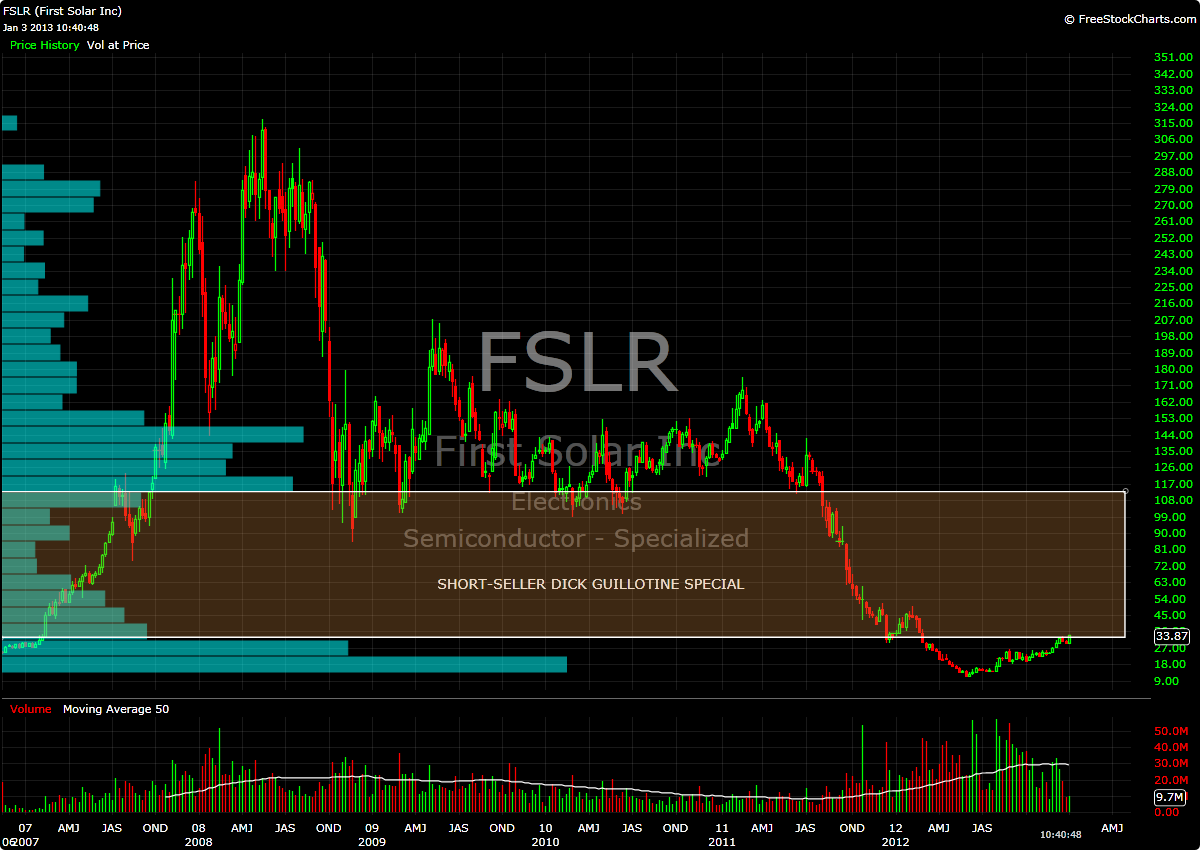 If you enjoy the content at iBankCoin, please follow us on Twitter