Tuesday's trend day higher left some interesting price levels behind as we moon shot higher.  Often times, when a price level is not thoroughly auctioned, the market will return to those levels.  It's quite possible that is how we will spend today's trading session.
Although yesterday was an inside day, where price consolidated within the range of Tuesday, we did see price fall lower toward the closing bell, pushing price down below both yesterday's and Tuesday's value area.  As of 8am the globex session seems to have bumped its head on the value area low zone I've highlighted below: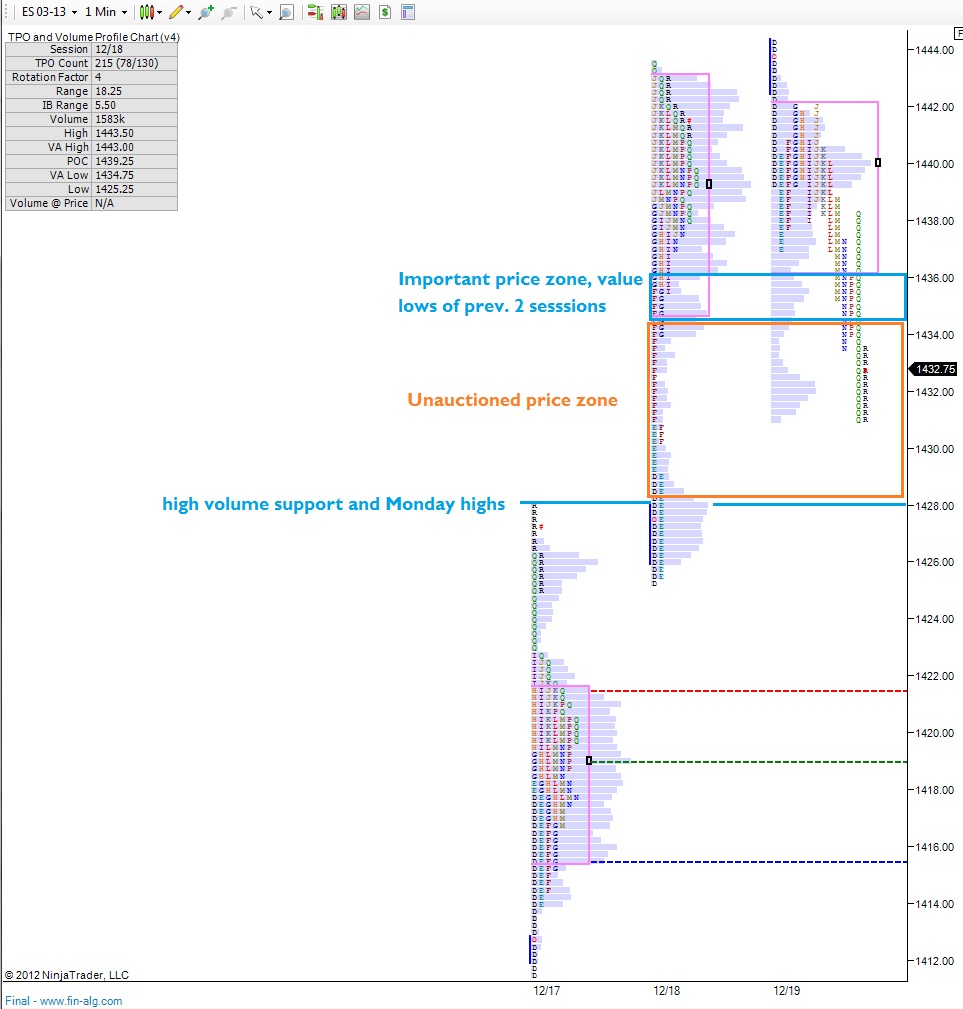 Trading today in the non-auctioned price zone I've highlighted would be constructive and we can expect high quality charts to still provide high probability trades.  Globex lows coincide with the low of the orange box above.  Should we sustain trade below 1428 that's our cue to cut laggards and consider scaling profits in winners.
Above 1434-1436 we can consider getting more aggressive into the close of the week.
If you enjoy the content at iBankCoin, please follow us on Twitter