I want to very quickly share with you why I decided earlier today to sell half of my DDD position. After riding through the downdraft in the name, the pump occurring over the last few days offered reprieve and put the position back in positive territory. DDD is a company I want to hold intermediate-long term, but I would like to get my cost basis lower. By selling half today, I locked in around 2.5% gains on the position, and now feel in a position of strength to buy any pullbacks in the name. The stock could continue to run higher without pulling back in any significant way. However, ignoring my charts and what they are telling me would be a greater frustration than riding the name higher with a half position ONLY.
I've highlighted two divergences occurring on the DDD chart. The first is a momentum divergence, with my CCI not confirming price's new swing high, and the second is a volume divergence from the previous swing high: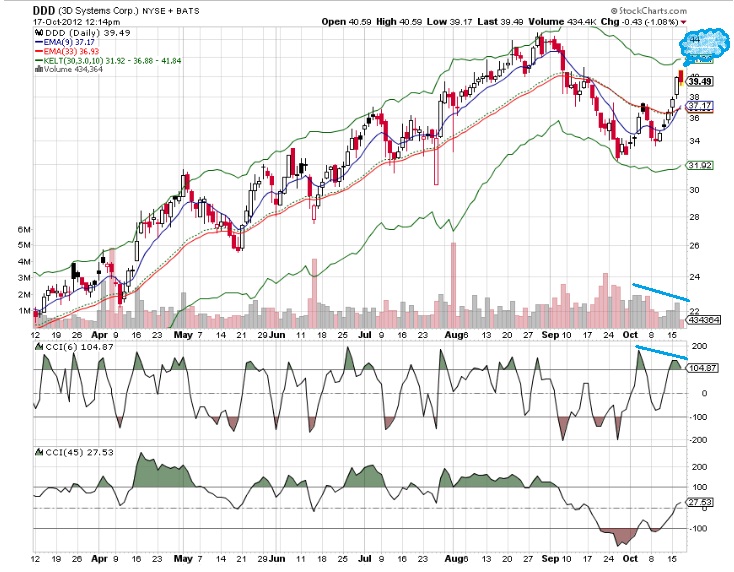 I interpret the price action to suggest a weak handed short getting squeezed, which has the market for DDD stock getting a bit ahead of itself in the short term. The scenario I'm envisioning is either a time or price based consolidation occurring, which will allow me to put my full sized position back on.
If you enjoy the content at iBankCoin, please follow us on Twitter