Market profile is an enjoyable way of assessing price and volume activity on a futures contract. When interpreting market profile, it's interesting to look at the shape of the profiles.
Looking at a bar chart of the EUR/USD will show you price has come a long way in a short period of time. Viewing the action through the lens of market profile I see a bit more.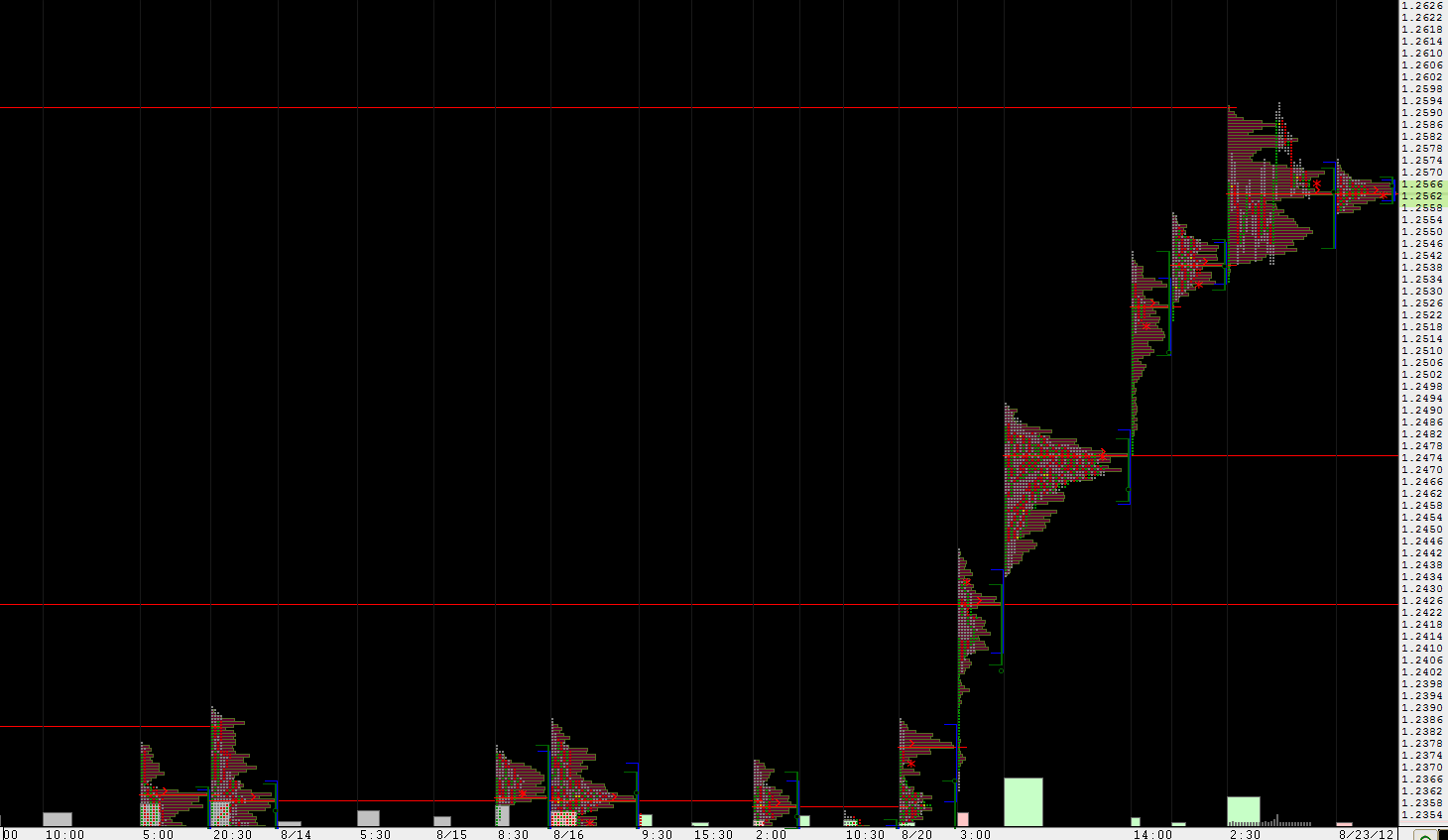 Pull your eyes in a bit closer on the most recent profile activity: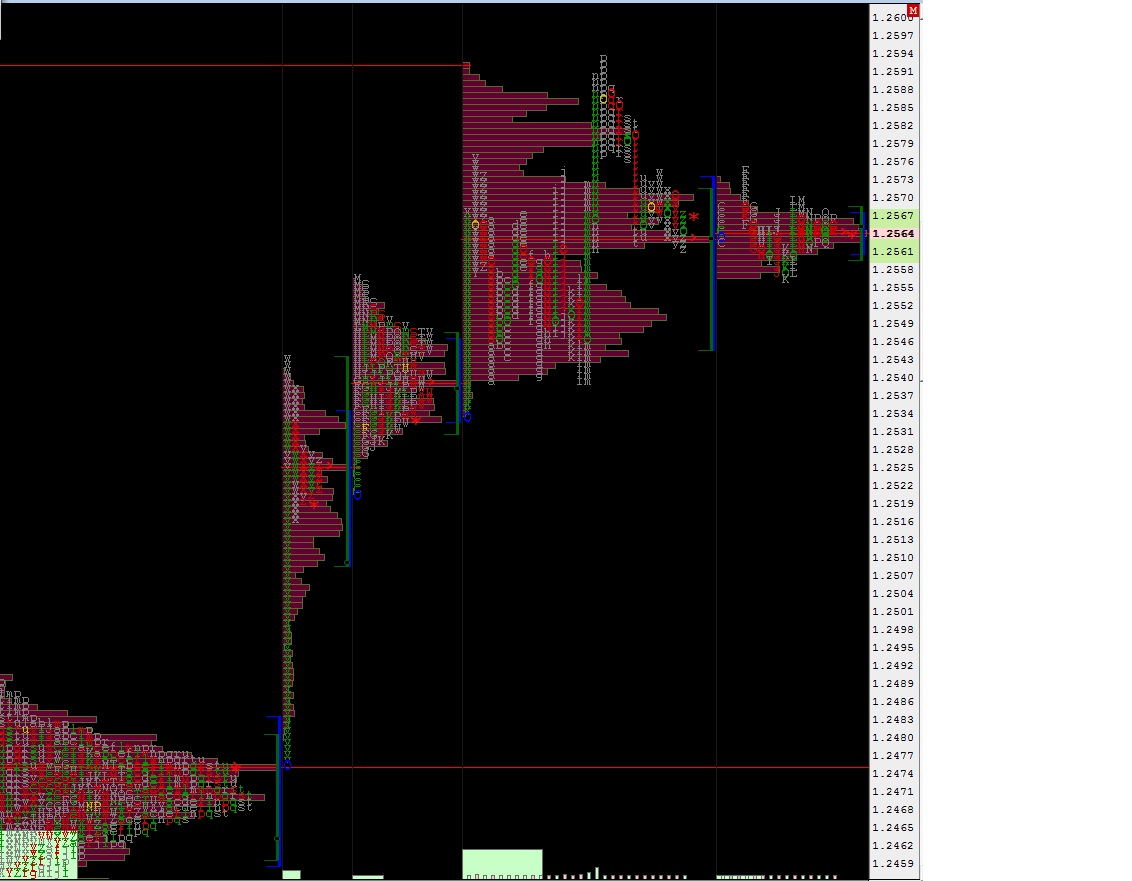 1.26 was a significant price level for many reasons. It's a big round number, it was a "high volume node" on the volume composite of the prior range, and price slowed in the area in the past. After coming within seven ticks of touching the price level, we see sellers entering the market, and responding to the higher prices and resistance with selling. To put it blunt, buyers were slapped the fuck down, back into their prior range, or value area.
What we now want to see, should we be speculating on further downside, is our volume delta (see last night's post) show a steady red, indicating sellers hitting the bid. This pressure should also show sellers dictating price (driving price lower).
Should we see the selling be absorbed by the market while a more time-based correction occurs, it could signal patient buyers in the market confidently absorbing the sell flow.
Starting around noon of yesterday's session, we can see the sell flow entering the market.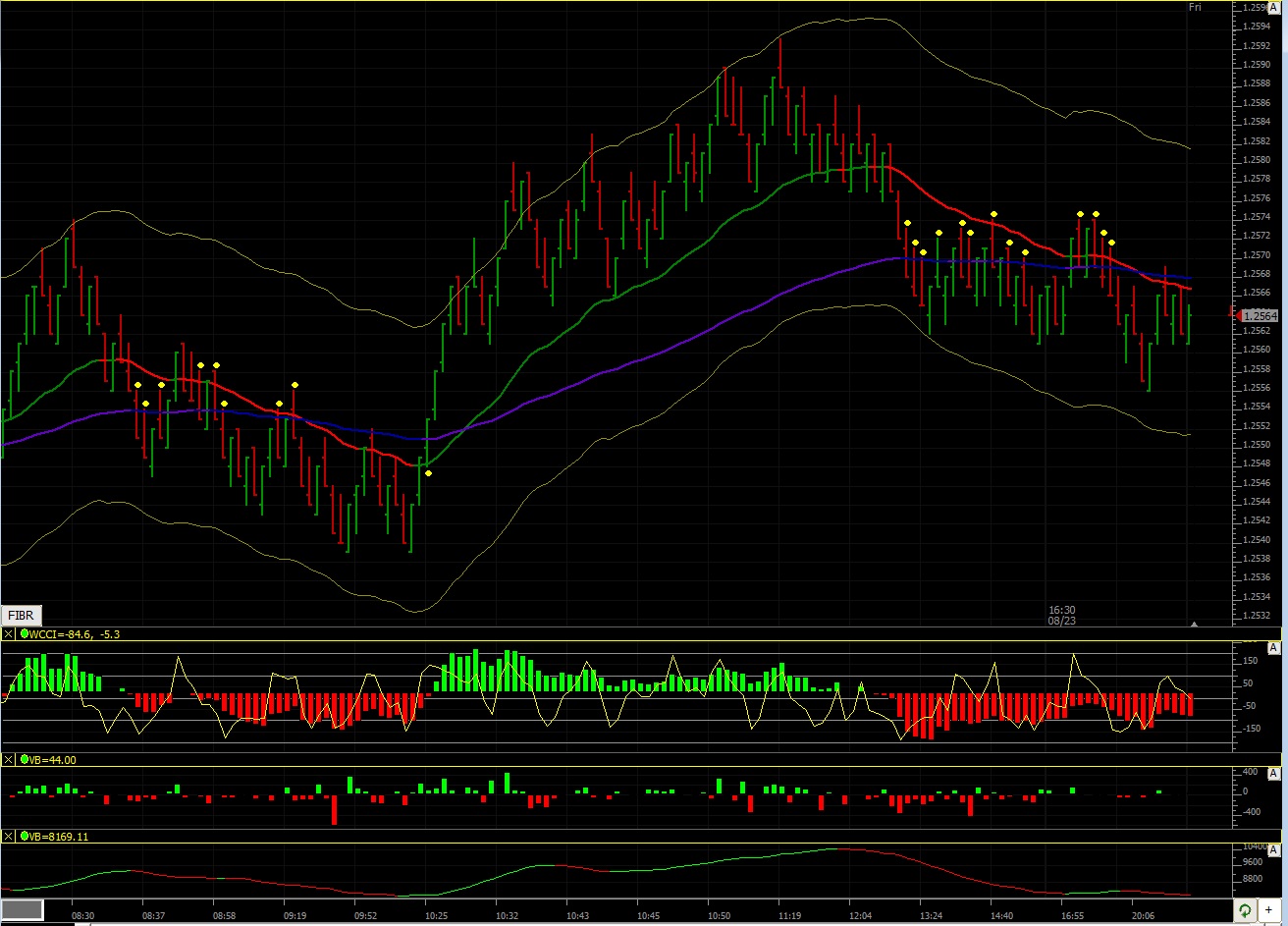 Up unto this point however, price has been relatively stable. The bears appear to have slightly gained the initiative and now need to dictate more direction into the tape or else get run over again by the breakout market.
If you enjoy the content at iBankCoin, please follow us on Twitter