Back in November, I wrote this piece about the broadening formation in equities. That pattern gave an upside target of 5800 in the $COMPQ, which was hit about 30 minutes ago.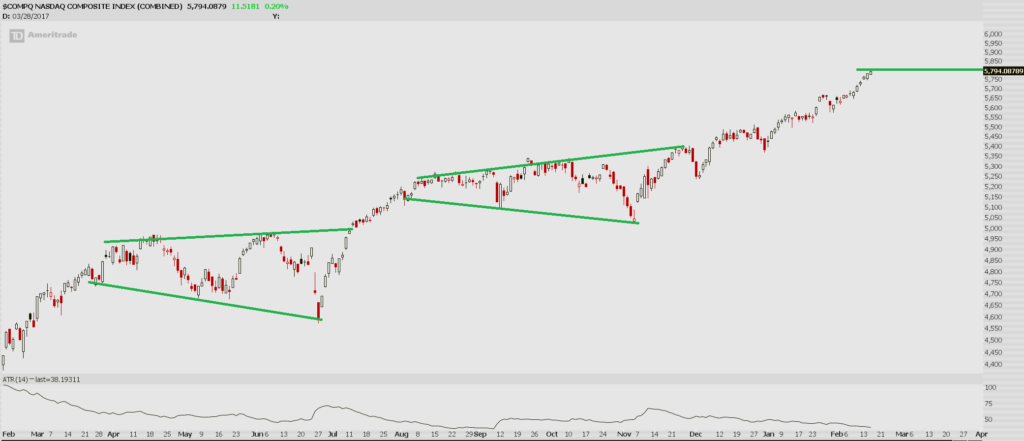 Sentiment has significantly improved and morale is the highest it's been in quite some time.
Color me cautious here, but I'd start shopping for short term hedges.
I think the first few market declines will all be less than 5%. But there's a big one coming this year. Don't forget that.
Comments »