It's fair to say that in this leg of our beloved bull market, not many took advantage of prices offered in late 2015 – early 2016. Even when the headlines of January 2016 were "sell everything" and "worst start for markets in history" people wanted very little to do with fire sale prices.
Lol.
Even while the market trended mostly uninterrupted in 2016, the attitude was "fuck it, it's rigged anyway." Supposing that's true, it's a compelling argument to not participate in a market that only goes higher because you have a good conscience.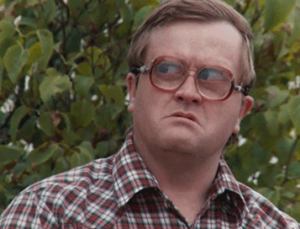 Lol.
So now that the angle of this trend is steepening, it represents a shift. In the rear view, it's safe to say that late 2015 and early 2016 was an accumulation phase. That phase leads into public participation phase. That phase takes awhile to take those that chose market abstinence and condition them towards impregnating every single stock that offered a downtick…sorta like I've been doing over here for years now.
With the stories of $AMZN, Bitcoins, $TSLA, $FANG's…etc there are more reasons for folks to step out into the unknown and donate their money to market. This phase takes time, and it's a very strong current that can lack rational movements, decisions and defy odds. It's important to remember that while all this action is so very tempting, the exit is always smallest at the slightest sign of change.
Moving forward, I still like the idea of using market sentiment metrics to determine where things overheat. It's quite likely that this might be hard to gauge, since there will be things we haven't seen a whole lot in decades.
Enjoy the ease and simplicity, but try to think above the crowd level. Environments like late 2015-early 2016 don't give me anxiety, because nobody wants to buy. However, these environments give me lots of anxiety. I hate it when more and more people want a piece of the action.
Good day.
If you enjoy the content at iBankCoin, please follow us on Twitter