After Hours with Option Addict is a great platform to discuss trades and analysis in great detail. It allows me to interact with members and walk them through trades and ideas, all while answering questions at the same time.
Blogging is a shit-fuck platform. This is why I dedicate the same effort to blogging like most of you dedicate to your portfolio. Luckily tonight, I am in the mood to share some charts to further expand on my bond mention last night.
All of last year, we talked about the high probability of a top in the bond market. Here's a look at some LT charts on the 30 year.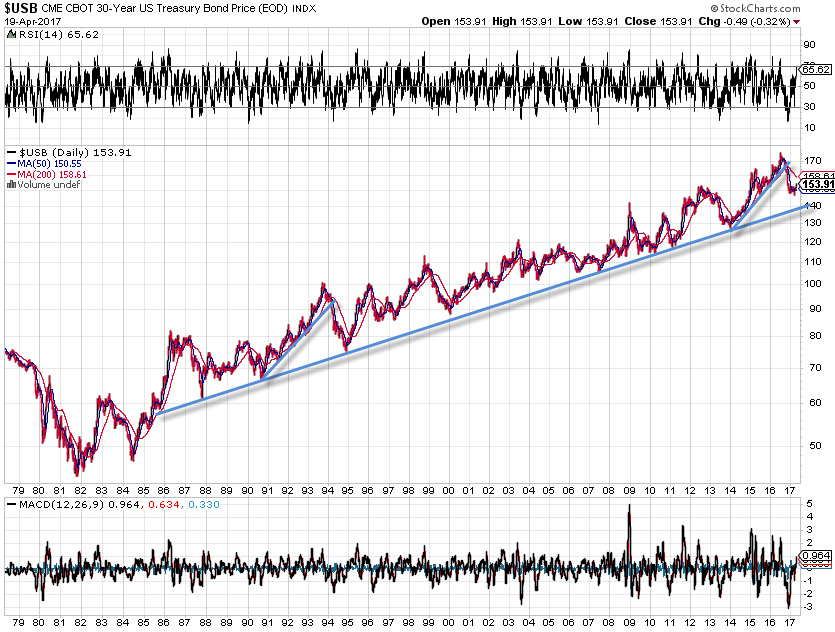 Fall of last year I spent a lot of time talking up a top being set in the bond market. Late last year when asked if people should be buying the dip, I said I'd rather wait til Q1-Q2 of this year for a trap to be set. Let me explain…
First, Looking at this chart, bull or bear?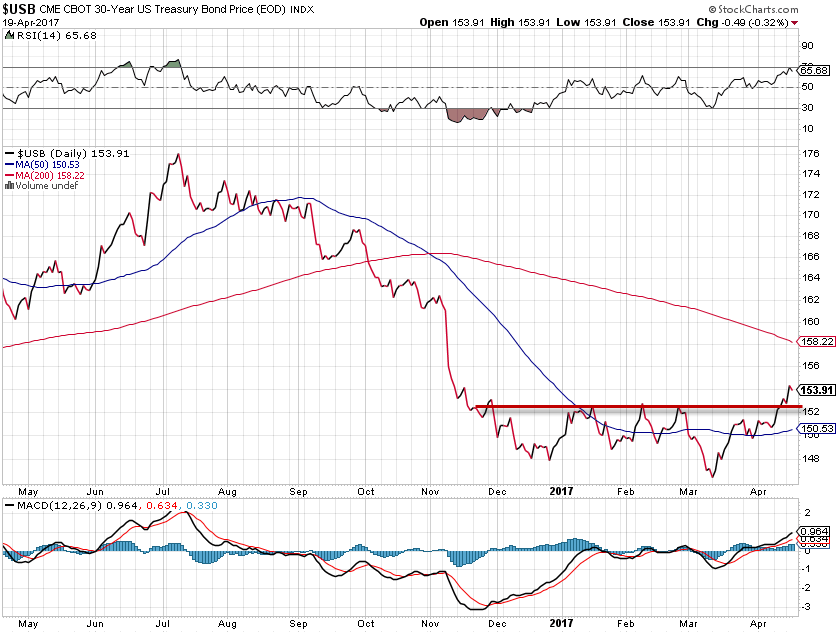 If I switched this up…any difference in opinion now?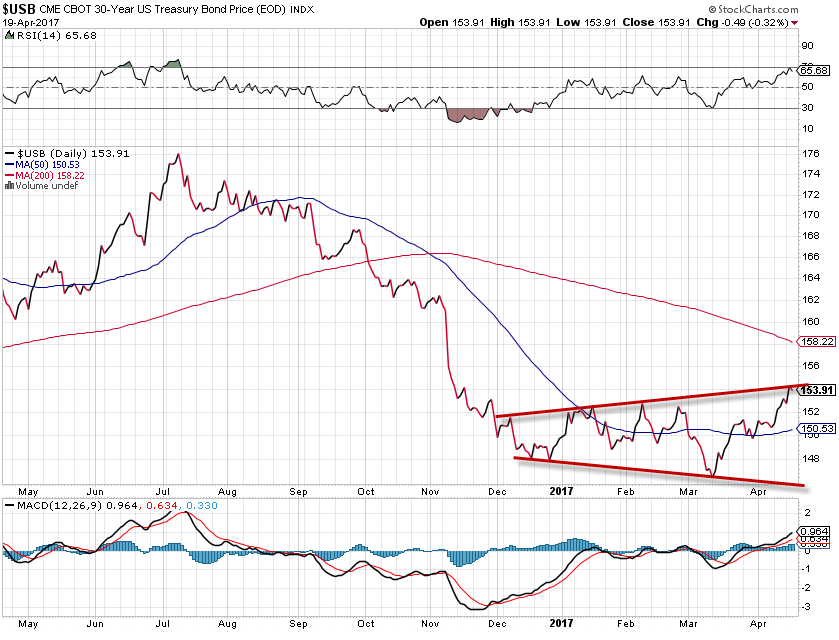 What if on further inspection, bonds were overbought here? What if they were also running into a huge roadblock of overhead supply?


The overbought signals here have proven fairly useful. This signal is unique as we run up into the balance of 2015 prices. I am aware the profile thins out here, but prices are at an exhaustion area, right as bond bulls are excited about what seems to be a bullish breakout. This was a trade I mapped out as bond prices plummeted without chute last year.
The gap up in $TLT yesterday caught a gap down and hold today. That's not a bad start to this idea.
Thoughts?
If you enjoy the content at iBankCoin, please follow us on Twitter