Everywhere I turn, the news suggests the market is overbought. Ok, but what does that mean exactly?
I was on Drudge the other day and had to screen shot this…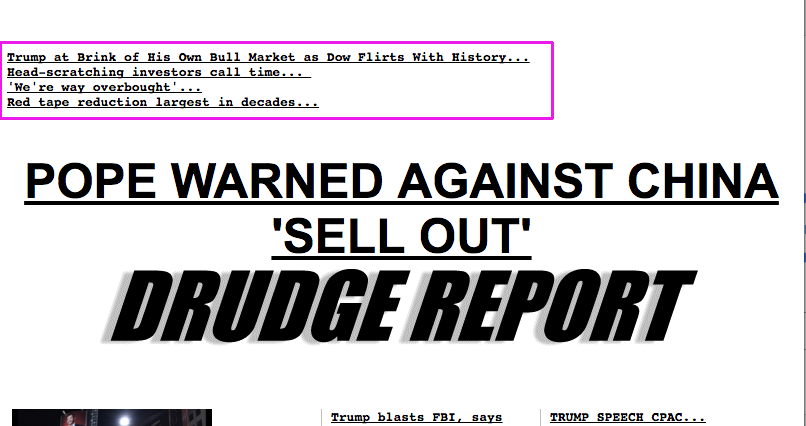 I'm not cherry picking here either. Those comments are everywhere.
What is the crowd conditioned to think here? The crowd is showing a slight uptick in interest now, right? Are they fully invested? Not at all, but some have dipped the toe in.
When a market spends weeks upon weeks and months upon months churning like it did 2014-2016, this is what happens when you leave the churn. Overbought is only a reflection of what I told you to prepare for.
One of the things we'll shift in this upcoming Boot Camp is the way we measure sentiment this year. Obviously, my methods in years past were geared towards finding the negative inflection points in the last few years, like the "sell everything" calls, the decade long negative extremes in sentiment surveys, and more.
This year, we'll be watching for extremes in optimism.
Let me say this…many of you haven't experienced real enthusiasm. Therefore, you really have no idea what it is going to look like.
I can't wait.
If you enjoy the content at iBankCoin, please follow us on Twitter