My hometown is in rebuild mode, however there is still many people in need all over the province, and the full extent of the damage is still not known.  The power is still out downtown, has been since the weekend. Most of the evacuated residents have been able to return, last I checked 35,000 were still displaced.
People are volunteering like crazy, as Facebook and Twitter are abuzz with new developments, fundraisers and volunteer efforts. It's really cool to see Calgary come together like this. However it's never fun hearing about your friends neighborhoods getting hit by flash floods.
100,000 homes in 26 neighbor hoods were pretty ravaged. Really didn't expect this sort of thing to happen here. The damage is huge, it's actually pretty insane. The whole province has taken a huge hit, but it seems to be being handled in a mostly positive way.
This video shows it pretty clearly, albeit long
Anyways sending love from Calgary, We still here, just a bit wet.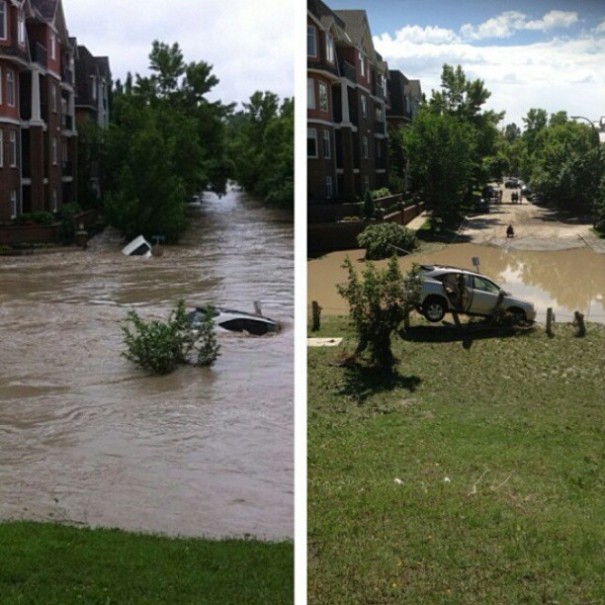 http://youtu.be/Gl8_a4tUVLw