Today the markets got crushed. The question is where do we go from here ? chessNwine has a good vid to help you decide.
Right now The PPT reads 1.7 coins on the SPY hybrid score.  The overall market hybrid is 2.47

We have seen as low as 1.44 hybrid on the SPY before seeing a reversal so keep that in mind.
A look at the longer term charts show support @ 1244, 1220, and strong support @ 1200.
Also keep in mind that volume was huge today. But on a weekly chart the volume is just above average.
With all the derivative action behind the markets i'll bet this is not over yet. Hope i'm wrong.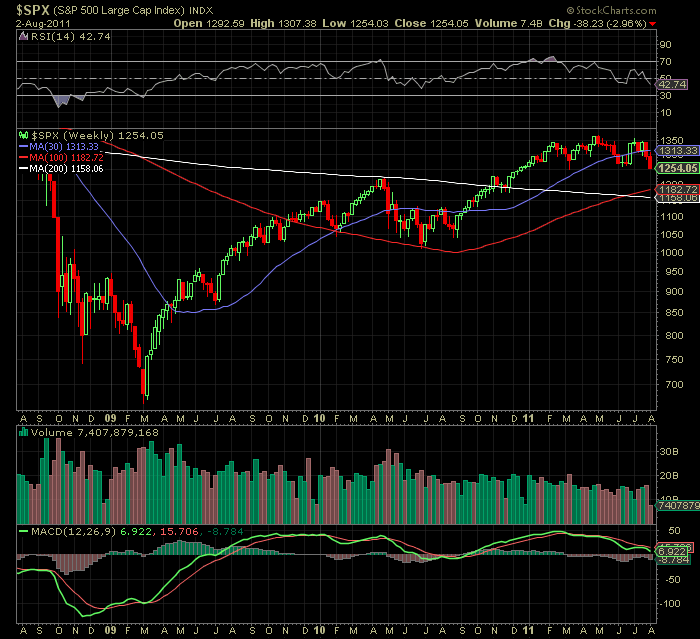 Comments »