[youtube:http://www.youtube.com/watch?v=VZ42IMu7HIQ 450 300]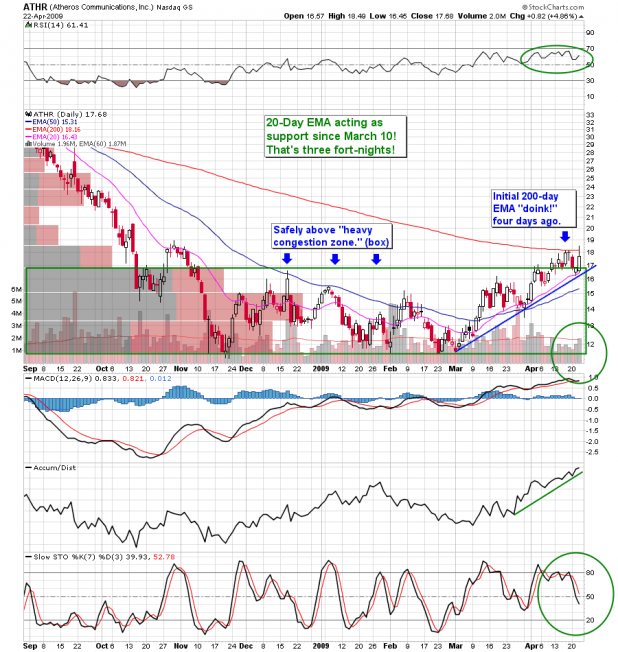 Just a little later night study.  Fly put me on to this Atheros Communications (NASD: ATHR) tonight as he likes it for the various 4G and blue-tusked wireless affrontery he's been on about for days now.   For myself, I just liked the stock symbol, which put me into mind of the Holy Grail scene from above with the Karl Marx God.  I figured that was a fair enough trade off to have a look, at least.  
 Anyway, you can see my annotations.  This bugger has been testing the 200-day for about four days now, and may actually get a nice rip above it with all the great rejoicing we heard tonight regarding the bigger techs.   Tomorrow should tell the tale, one way or another, I should think.  
Try it with the lark's vomit cup.  Cheers.
__________
Comments »