I Got Somethin' for Ya, Pal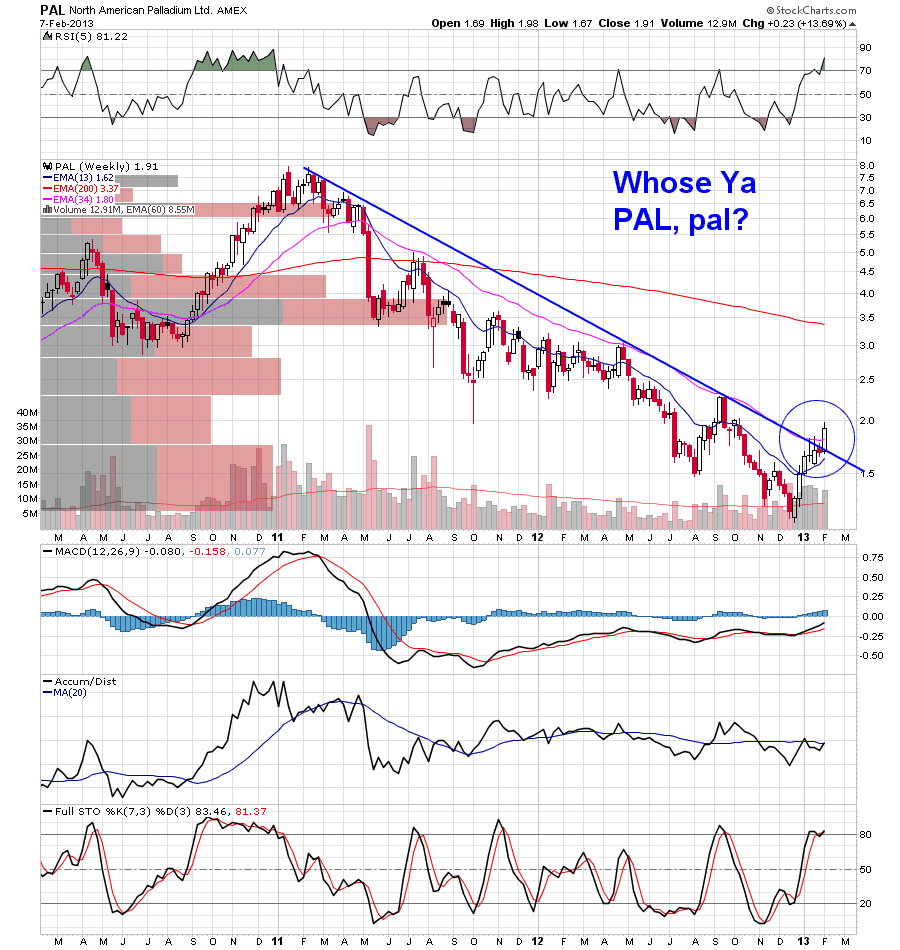 __________________________
Here's a stock I've purchased quite a bit of in the last week, pal.  North American Palladium (PAL) caught my eye because it showed a bit of a sea change on the long term chart, and this past week, it's established itself up above that long term trend line. Check this out: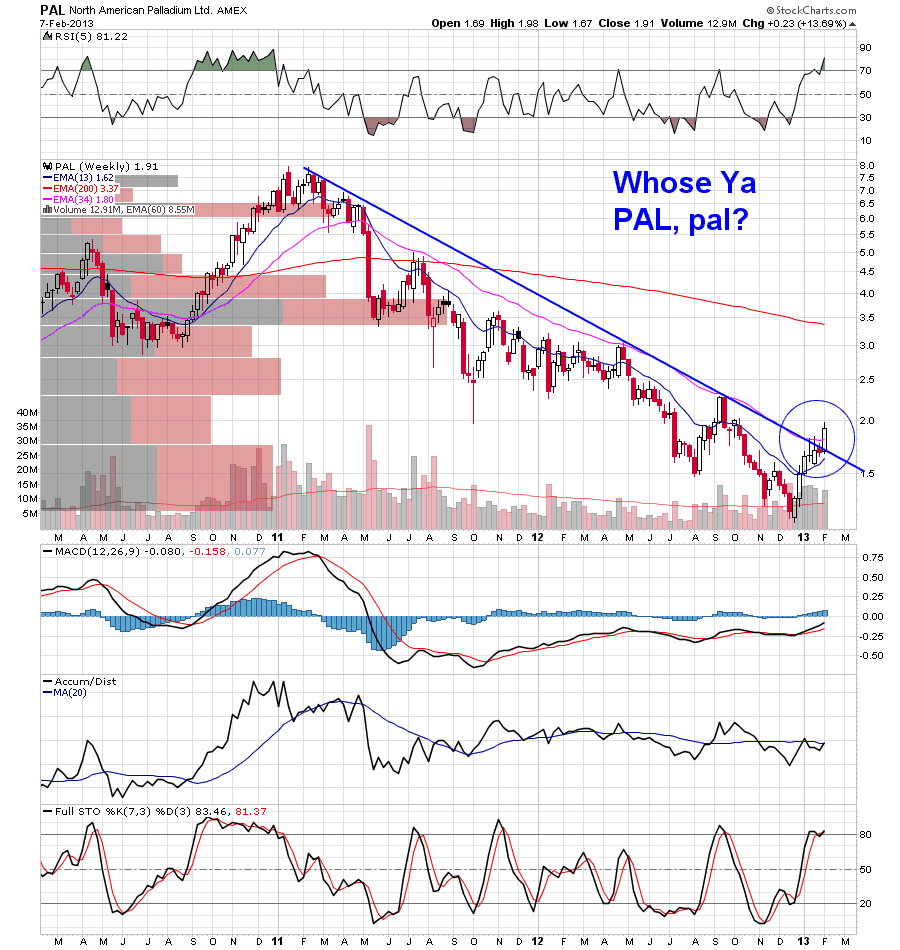 Can it get to $3 bucks from here?  Pal, I wish I could tell ya for sure.  Alls (sic) I know is that's a lot of buying in 2013 (black volume sticks), and the trend has changed.  I'm holding onto my stack until at least June, so let's see.
I also like AUY right now, and of course, you should be accumulating RGLD at these ridiculous prices, and SLW on every opportunity.
Best to youze guys.
________________________
Previous Posts by JakeGint
10 Responses to I Got Somethin' for Ya, Pal
Thanks for the update Jake.
6 impressive green volume bars confirming the move, Bud.
I bought the bottom on $pal drop but sold it too fucking early.
Hoping this bastard gets back over $10 again.
Another egregious drop in RGLD. Trying my patience and my PM portfolio. I suppose until the mania over the broader market subsides this will be expected…and worse. I'm still buying and am looking to add some shares around $69 if I can get there. #fuckitsonlymoney indeed
Sir Jake, with all respect, you said it's a bargain when RGLD hit below 90, then 80 and now around 70. I'm still holding and thinking to add, but I don't see any bottoming process near here. What is your thesis? Appreciate.