What is this Lamentation?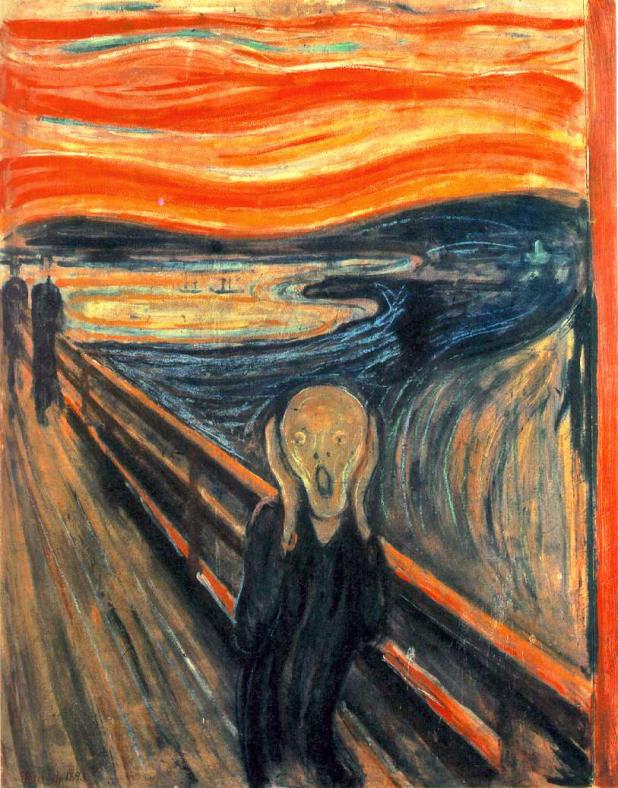 Why now this crying, this cringing, this fear?

What 'ports of market disaster come near?

Come,  there's no trembling, no reason to hide.

For this day, Brave 'Drew Jackson, the Dude, will abide.  

____________________

Have you good silver and gold in supply?

Use you green paper instead for your chai?

Best keep this warning in back of your mind,

Fed Notes like those will soon buff your behind!

_______________

Silver Wheaton, Pan American and S-S-R-I

With bright silver trumpets the thieves they descry!

And their fellows in golden and anthracite hue,

(Gold, Royal Gold, NRP name this crew)

Like friends made in foxholes– they will always stay true.

___________________________

And in our travels, let's not forget "farmer's friend:"

Stout "Mr. Anderson" forges an uprising trend.

And those thinking  now of their grandkiddies needs,

Must never disdain Sir Monsanto's brave seeds.

_________________

"Molybdenum's" fun just to say, if you ask me,

But "TC" is  the name of the stock that will task me. 

Especially when earl and gas spreads 'come dear,

And Tesoro's my 'folios' sole quit-claiming cheer.

_________________________

What's left to us then, in the Jacksonian Core?

But to brandish the bane of that Great Federal Whore?

Yes Ben Bernake, I speak now to thee…

And like a cross to a vampire, hold high TBT!

___________________________

 ANDE — $22.75  (+0.57%)

GDX — $40.47 (+5.31%)

GLD — $92.25  (+1.42)

IAG – $10.16 (+2.83%) 

PAAS — $20.99 (+6.33%)

RGLD – $42.77 (+5.19%)

SLV — $14.10  (+0.86%)

SLW — $9.46  (+3.61%)

SSRI — $22.00  (+5.47%)

TBT — $49.95  (-2.14%)

TC — $9.14 (+1.56%)

TSO — $17.29 (+0.41%)

Daily Average:  +2.69 %

_____________________
29 Responses to What is this Lamentation?
Awesome poetry Mr. Gint! If they didn't respond to your prose, and get Jacksonian, then your carefully crafted verses may be lost on them. I still hold hope for the freeloading heathens of iBC…JOIN THE PPT! Maybe they'll learn something and adopt some core holdings, or maybe we'll just watch The Fly chuck bowling balls at them.
"Dollah…(Hollah!)"
"Accepted Wisdom is best Faded"
"Mr Anderson"
Of all the investors with a "hard money" slant, you are far and away the most entertaining as well as one of the most convincing.
Unreal stuff.
Great day Jake.
AJ ALL THE WAY!
Very nice. Here are some charts. been bullish to neutral and a few days ago i went to bullish on them. look very strong for a serious move higher
http://tacharts101.blogspot.com/2009/05/anyone-see-move-in-gold-and-silver.html
@Jake,
Nicely done.
You got some mad skills in the poetry dept, jake. Great stuff.
http://zerohedge.blogspot.com/2009/05/letter-from-dodge-dealer.html
Jake, would love to get your takes on the autos,dealers, bondholders etc… I can't imagine Wall St. having their arms around this. To much is happening to quickly.
avoiding prose,
the Jacksonian has
ignored the horse,
who some call FAZ.
Truly spectacular poetry!
And the watch list is pretty damn skippy too

I priced some licker today bitchez, by the case. Stocking up the bunker with renewed zeal.
Jake
Nice work on your JCH returns! What affect will a INDU/SPX reversal have on your JCH? Is it too late to start wading into your JCH?
I'm sitting on cash waiting for a reversal which is slow in coming?
killer
KC- the first thing I thought about when I heard of the dealership shutdowns was the Takings Clause, and how they were going to get around it. I would think there would have to be some kind of legal recourse for a unilateral and arbitrary shutdown, if that in fact is what happened. I would love to get TC's thoughts on this as well, as he's a lawyer and may know of some shutdowns in Orlando.
____
Scum– what kinda likker we talkin' about here? Woodford?
__
Josh, those are some decent picks.
__
Always one with the words. That upscale edumacation is doing you well Jake! Your past English teachers must be proud!
thanks. Jake I like IAG tomorrow and MFN. along with the whole sector for some time. MON I am not bullish on. Lots of resistance in 93-94 range. These agriculture just make a nice bear flag pattern. Mon will be $40 stock in time. Also V and MA charts look very weak. I can thank the guy who took my trading to a whole another level.
yeah, that's what I thought. Vortex of death for PMetals.
Again, thanks for the kind words. Treepart, I wouldn't go near FAZ until I was sure the down trend was broken.
Cebu- I don't think its too late for the PM picks, but you might want to wait for a small pullback. As for the non PM's you definitely have to respect the $SPX with regard to their entries, but this port was designed with a down market in mind.
___
open below 89 on SPY and FAZ is golden money
89.6 roughly as 89 was today's spot it had to open below
changing that again to 89.45
Jake, you're my fucking hero. Seriously. Good stuff, bro.
"Come, there's no trembling, no reason to hide.
For this day, Brave 'Drew Jackson, the Dude, will abide."
Lovin' the prose and reference to The Dude!
Maybe it is time to add some fine rugs to the Jackson Core Portfolio Holdings.
Here's what it take to be prepared according to The Dude…
The Big Lebowski: "Is it being prepared to do the right thing, whatever the cost? Isn't that what makes a man?"
The Dude: "Hmmm… Sure, that and a pair of testicles."
Nice work Jake!
More from the "We're the Gummint, and We're Here to Help" file:
Congress Hurts Those Who Most Need Credit Cards [David C. John]
In their rush to punish the credit-card industry, Congress is about to hurt a number of innocent people. While detailed legislation on credit-card practices may make legislators feel that they have resolved a tricky issue, their legislation is far more likely to make it harder for low- and moderate-income workers to get the credit they need. By significantly raising cost, the bill practically guarantees less credit to higher risk customers.
It will also hurt the millions of young people who go to work right out of high school by forbidding companies from offering credit cards to consumers who are under 21 through prescreened offers — the way that most of us get our credit cards. It also requires them to get co-signers or proof that he or she has the income to pay for the credit. This is fine for middle-class college kids who are likely to buy beer. However, only a little more than half of high school graduates go to college. The rest go to work as responsible adults. This bill is about to make it much harder for them to get credit cards.
I am not defending credit-card companies. However, the alternative to this bill is not doing nothing. The Federal Reserve and other financial regulators have already produced a set of regulations that solve the very problems that Congress claims that it has addressed. Their regulations were carefully crafted to preserve credit opportunities for those who really need it. By passing this bill instead, Congress can now say that they have done something about credit cards, but sponsors fail to realize that their legislation will hurt the very people who need credit the most.
— David C. John is senior research fellow in Retirement Security and Financial Institutions in the Thomas A. Roe Institute for Economic Policy Studies at the Heritage Foundation.
_______
If this has the unintended consequence of reducing reliance on credit, then ironically, the government will have done something right.
Of course, without the fed bank and its meddling, the market would take care of such things on its own.
Agreud — reliance on credit is not a good thing. But it is a reality in our consumer economy. Therefore, in its wisdom, Congress is not sending it's "base" into the arms of the shysters and advance payday loan crooks.
Good job, once again, dimwits.
___________
Pingback: Propecia side efects.
Pingback: Do meridia phentermine wo.